UPDATE: Sia Won The D2 Summit!
UPDATE: 5/17/17 at 10:30AM ET
Extreme Athletics Black Smack is your new Small Senior Coed L4 D2 Summit Champions!

Black Smack's Sia inspired routine caught our eye at NCA All Star Nationals back in February when they placed second after Finals. As the season progressed, the squad continued to tweak their themed routine to perfection.

At The D2 Summit, Extreme Athletics advanced out of Semi-Finals in fourth place. With one final performance left and room to improve, we just couldn't wait to see what Black Smack had in store.


When Finals came, the squad flawlessly executed their theme for an incredible hit. At the end of their dance portion, the squad pauses for two counts before throwing squad standing tucks and hitting their final pose. The unique surprise wowed the crowd and the judges to earn them the name of 'The Greatest'.


Their hard work paid off this weekend and they're taking home a title! Congratulations to Extreme Athletics Black Smack!


Watch their D2 Summit Finals routine HERE!

--------------------------------------------

Extreme Athletics Black Smack performed a Sia inspired routine at NCA All Star Nationals and their creative choreography helped them take home 2nd place!
We think Sia is 'The Greatest' so we had to get the details about the inspiration behind the choreography from the head coaches.

"Sia wears a wig to hide her individual self and bring more attention to her music and her art as a whole," explained Head Coach Sydney Schuch. "Division ll cheerleading doesn't get that much attention and we thought that if we added a Sia theme to our routine it would bring attention to not just our team, but the entire Division." 


We would love for Division ll to be on a rise and we think it is.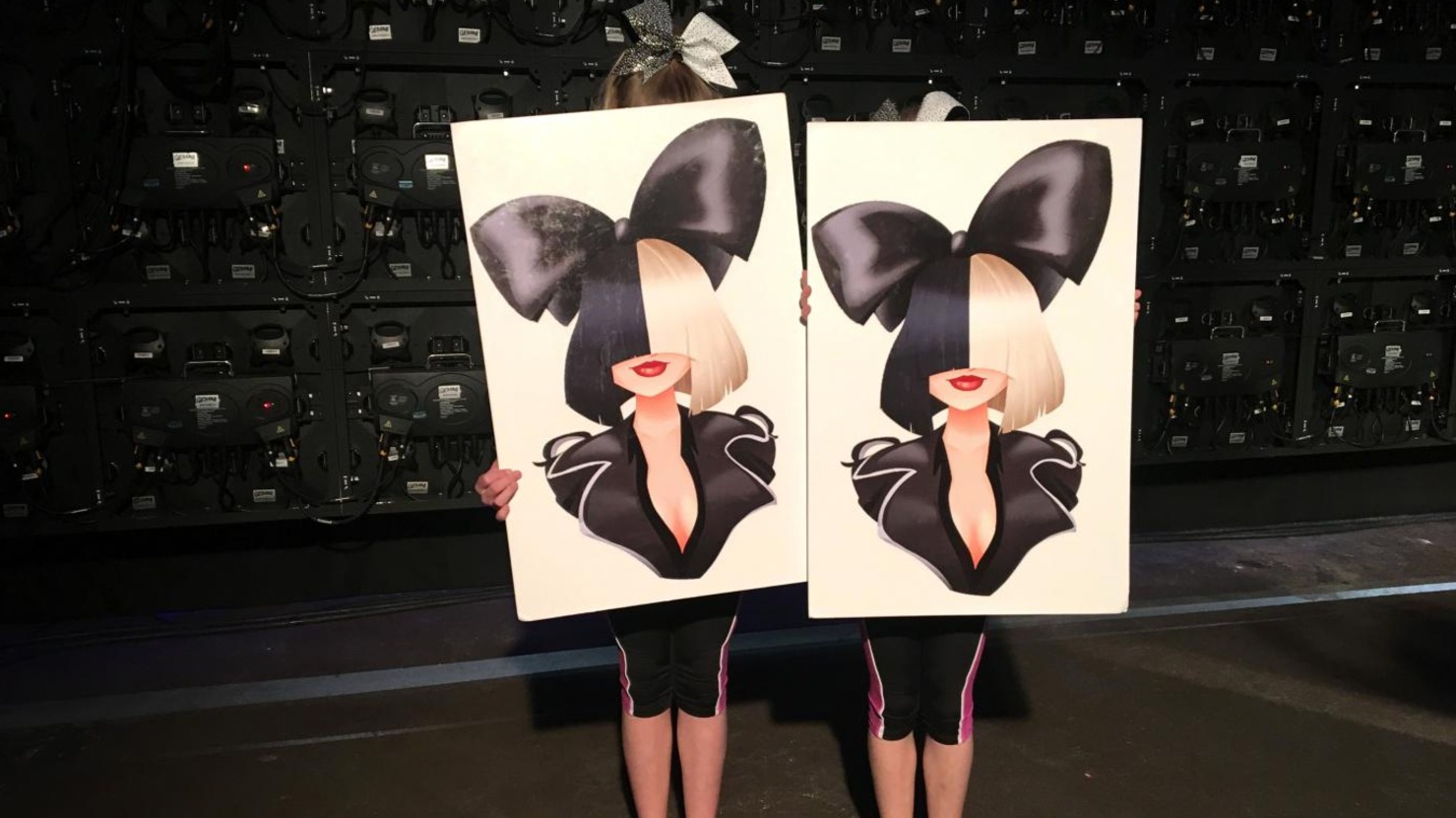 The L4 Small Senior Coed Div II team used Sia inspired bows, signs, banners and music to bring their theme to life on the mat.

The coaches said they worked on both skills and prop use so they felt comfortable performing their themed performance in Dallas. "We drill technique all year long and run our routine 5-6 times a practice just to make sure they are prepared to take the mat." Said Head Coach David Schuch. "We don't leave the gym until they 'Hit Zero' multiple times."


Watch their full Day 2 performance HERE!