Oxygen All Stars opened their Australia-based gym in 2008 with just a dance program and a small cheerleading team, but as the sport grew in Australia so did the small gym.

Oxygen now has evolved into a full cheerleading and tumble gym. By 2014, Oxygen had become a highly competitive all star gym in Australia which attended its first international competitions that same year.

The Oxygen program has started off the new season stronger than ever with clean sweeps of first place at the Aussie Gold Championships in June along with taking home all levels Grand Champs.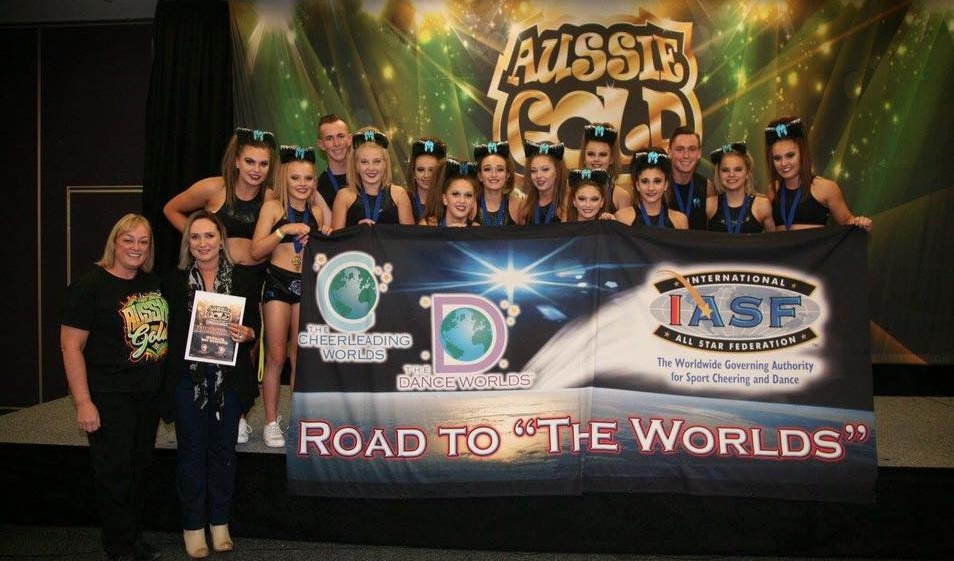 Immortal after receiving their Worlds bid at the Aussie Gold Cher & Dance Internationals in June.

Oxygen's L5 XS Senior Coed team, Immortal, received one of the first XS Senior Coed World bids of the season at the Aussie Championships. USASF introduced the new XS Senior & XS Senior Coed divisions at the beginning of 2017. The new divisions can have up to 14 athletes on the mat.

This year, Oxygen will not be taking on international travel to prepare Immortal, for Worlds.

"Although we put a large focus on our Worlds team, the Oxygen staff has always had an intense focus on growing our program from the bottom up," explained head coach Courtney Turton. "This consistent focus is evident and has proved to be working not just through results at championships but through the growth in individual athletes and our registration numbers."

The 2018 World Cheerleading Championships will be Oxygen's first Worlds appearance. Turton believes their competition history at other international events has prepared Immortal to take the mat in the U.S. in May.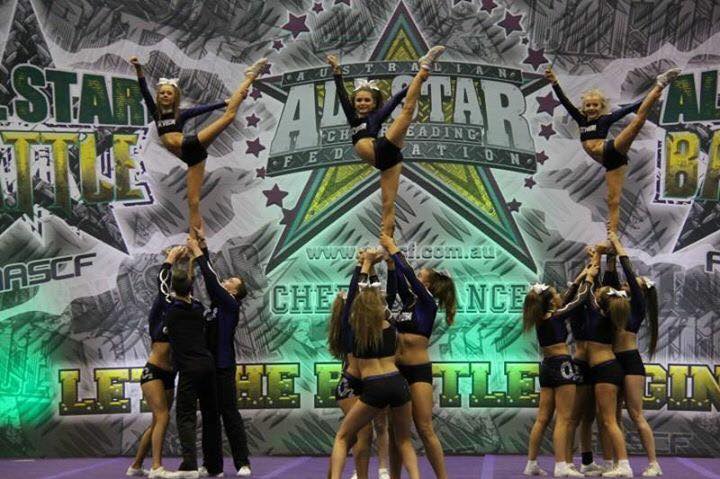 Immortal at the Australian All Star Cheer Champions Battle, Winterfest & State Championships.

The Oxygen staff chose the XSmall Coed division because they only have 14 Level 5 athletes, and it will be the gym's first time at The Cheerleading Worlds.

"This division has come just at the right time," said Turton.

Regardless of the small team size, the new division will cause some big challenges for many of the teams.

"The biggest challenge is the mental game these athletes have to take on," explained Turton. "Traveling international is the first challenge, but having never competed against these teams and being the first ever Aussie team to take on the challenge of a L5 Senior Division at Worlds is the second. In the past, Aussie teams have generally chosen to compete as an International team.

"If Oxygen wants to send competitive teams to Worlds in Senior divisions with the hopes to one day win a ring, we have to start from the bottom and work our way up, and 2018 will be our biggest challenge but this team is prepared mentally to take this on."

Immortal is looking forward to the taking on the challenges of choreographing for a smaller team. Turton said pyramids are the most challenging but her staff is ready to face the test.

[instagram url="https://www.instagram.com/p/BYxJuyujS_0/?taken-by=oxygenallstarsaustralia" hide_caption="0"]
The XS Senior Coed 5 squad has increased their conditioning and put a big focus on technique and execution as they prepare for the World Championships. Since Australia's all star season began in June, Immortal will have a tough job to stay in peak condition for the next nine months.

"Our Australian season will finish in November but they will need to continue for a few more months," explained Turtor. "Many strategies and planning has come into play in order to have the double season work in our favor."

Immortal's goal is to come out strong at their first World Championship with a Hit Zero. They are looking to show off their strong stunting skills as well as step up their standing tumbling passes for Worlds.



Be the first to know! Get breaking news, exclusive interviews, team features and more of your favorite content from FloCheer - delivered straight to your inbox.