If you're not feeling full of cheer because your extra long gift list is still here — we can help! Here are 6 gift ideas to help you hit zero on your holiday shopping.
1. A FloCheer Subscription
What athlete doesn't love to watch LIVE competitions and then relive it all with competition with routine videos from their favorite teams?
FloCheer subscription unlocks access to 30+ competitions and events this season on FloCheer and Varsity TV! (That's right — you get unlimited access to both sites with one subscription).
You may want to grab some popcorn. Your new subscriber will soon be kicking their feet up and enjoying a growing library of original documentaries — like Spirit of Texas A-Team: Making The Grade.
Sign up here, print out the gift certificate below and share the joy.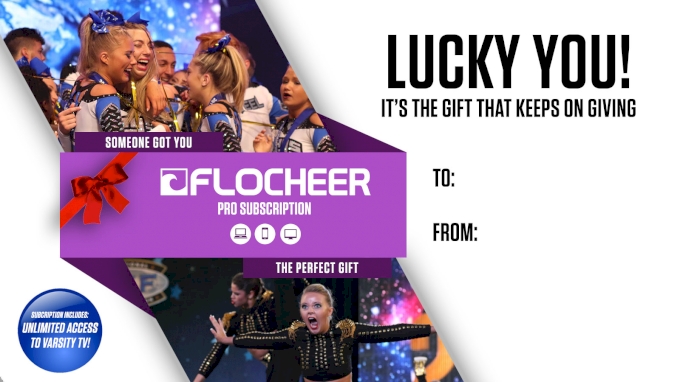 2. "Born To Cheer" or "Born To Dance" Print
Eat. Sleep. Cheer & Dance. It's just a way of life. For $10 you can turn your bedroom into an extension of your passion — all you need to do is add a frame! Born To Cheer BUY | Born To Dance BUY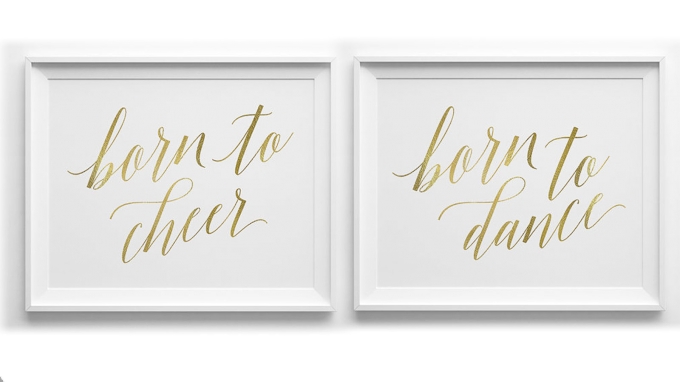 Photo Credit: Etsy
3. Glitter Cheer Bow
Did someone say stocking stuffer? This ultra glittery bow is just what your cheer bag is missing and for $12.95 it makes a perfect gift. BUY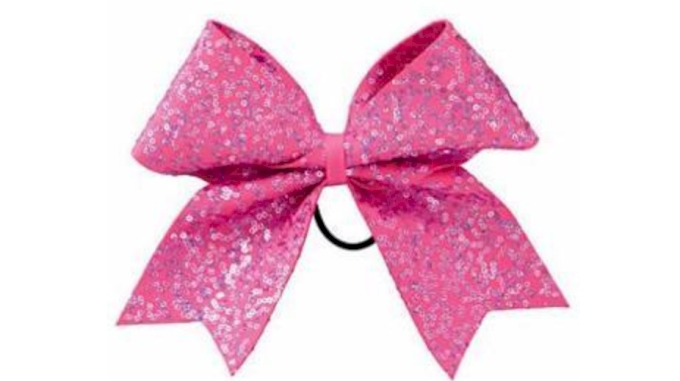 Photo Credit: Varsity Shop
4. Sparkle Backpack
What's a sparkle keychain without a glam backpack? This bag has it all — style, comfort and convenience. It also comes in four envy-worthy colors. Snag this lightweight beauty for $65.95. You'll thank us later. BUY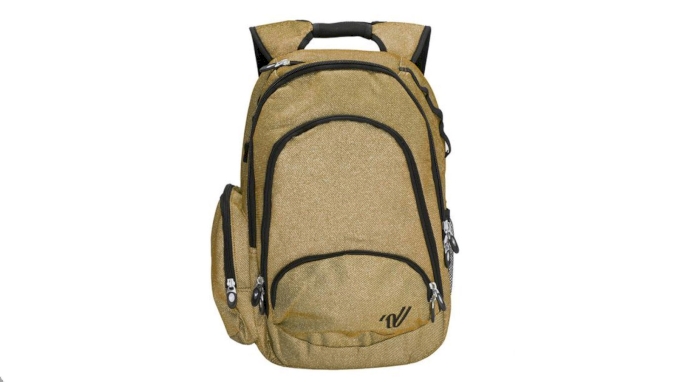 Photo Credit: Varsity Shop
5. Custom Uniform Hanger
That uniform is more than just stitches and rhinestones. It represents hard work, sacrifice, and a team of athletes coming together to accomplish something bigger than themselves. It's only right that it gets a little special treatment and you can make this personalized gift faster than you can count to 8.
Photo Credit: Etsy
6. Personalized Water Bottle
Hydration is the name of the game. Keep your favorite athlete on track for peak performance with this super stylish and functional gift. BUY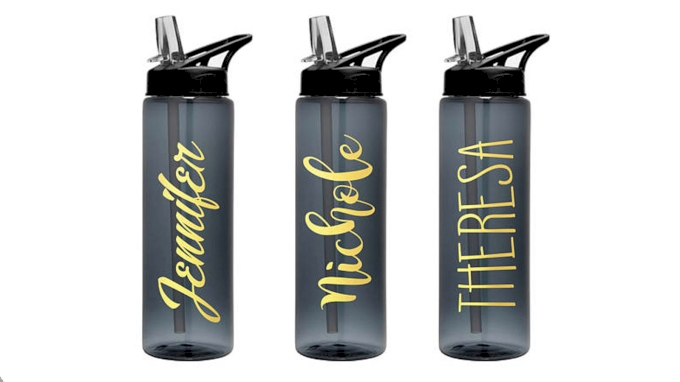 Photo Credit: Etsy