Today is Global Beatles Day, a day celebrated by millions who honor the huge influence the Beatles brought to the world. They are icons in the music world and their message of peace is something that sticks with anyone who has ever heard their music.
In the cheerleading world, Rockstar Cheer pays homage to the music icons daily with their talented all star team: Rockstar Beatles.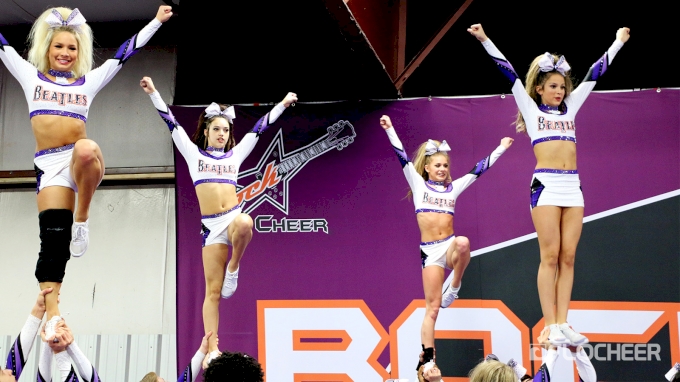 Rockstar Beatles was created back in 2011 as a Senior Small Coed team, and their success over the past eight years has not gone unnoticed. The Beatles have proudly brought four Worlds globes back to their home in Greenville, South Carolina.
The team has undergone a few division changes over their years, including the Senior Medium Coed division and, now, the new Open Small Coed division.
"We lost 16 kids to graduation and moving on to college," said Scott Foster, the owner of Rockstar Cheer. "We have a lot of athletes who want to remain in the sport. So we decided to switch divisions to keep a lot of our dedicated older athletes who want to keep cheering."
Although the team has had some incredible success over their eight years as a team, Beatles are still on the hunt to win their first gold at The Cheerleading Worlds. As they take on the Open Small Coed division, Beatles are hoping to finally have their golden season.
Lots of people missing during our summer practice but Beatles and Stones are going hard! 💜🤘🏻 pic.twitter.com/by5gkliHnA

— Scott Foster (@RockstarScott) June 17, 2018
The 2018-19 Beatles are off to a strong start already with a fairly young team. Twelve out of 23 athletes are new to Beatles, but they are already showcasing some major strengths in jumps, tumbling, and stunts.
One standout rookie Foster thinks we should keep on our radar is flyer Lexi Corliss.
It may be too early in the season to know which veterans will move into a leadership role on Beatles, but Foster thinks veteran Kody Young is on the right track to leading the team to greatness
The coaching staff at Rockstar Cheer have some big goals for Young and the rest of the Beatles this season, including hitting solid and clean routines as much as possible and taking titles at JAMfest, CHEERSPORT, NCA All-Star, and Worlds.
As we celebrate Global Beatles Day today we want to thank Rockstar Beatles for their continuous involvement in the growth and evolution of all star cheerleading. Just like the English rock band, you are iconic.
We can't wait to Rockstar Beatles rock the mat in 2019!
[Watch] Rockstar Beatles Finals Performance From Worlds 2018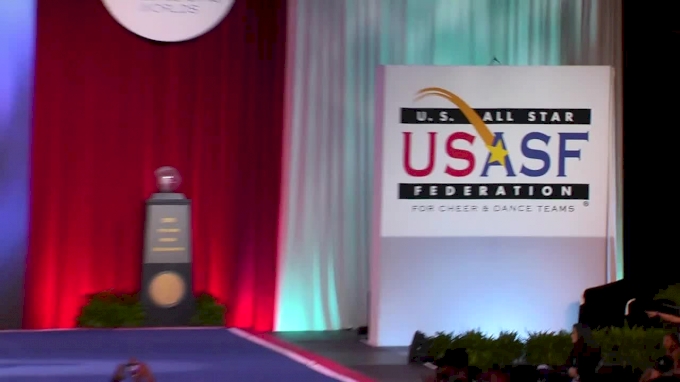 Unlock this video, live events, and more with a subscription

! Get Started

Already a subscriber? Log In