Will Emmons Tips To Get Out Of Your Choreography Rut
Will Emmons Tips To Get Out Of Your Choreography Rut
Stuck in a rut while choreographing? Check out these tips by Will Emmons!
Sep 6, 2018
by Millery Ingallina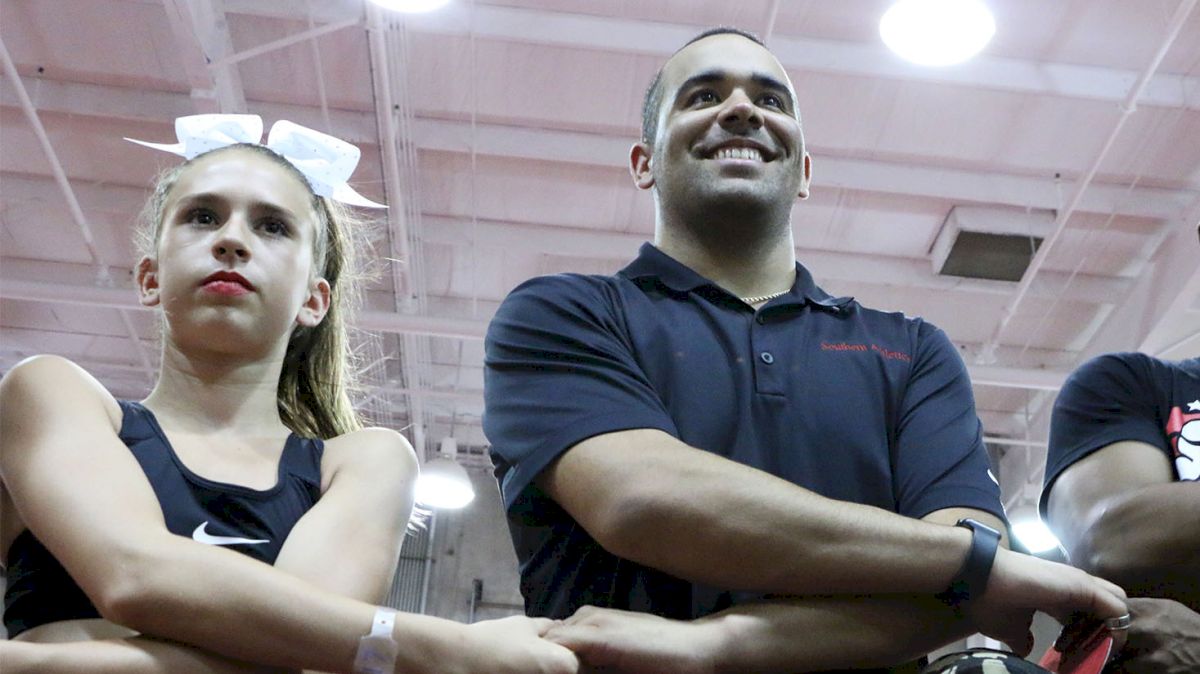 Unlock this article, live events, and more with a subscription!
Get Started
Already a subscriber? Log In
Choreography season is among us! Whether you're bringing in a team of choreographers or putting your own twist to your routines, we have some tips to help you out when you get stumped.
Southern Athletics owner Will Emmons has been coaching and choreographing for 10 years and coaches their Level 4 team Passion and Level 5 team Pride 5.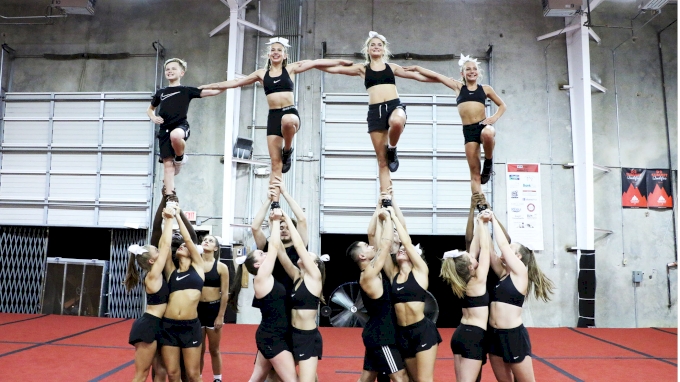 Will and his staff choreograph all Southern Athletics routines and he shared his tips that help his visualizations come to life!
Stunt Sequences
Add transitions to keep the section fun and visual! These transitions do not have to be complex or complicated. Simple, clean transitions provide a smooth flow and look to your stunt section.
Keep the section going! Avoid long pauses or slower stunts. This will help bring constant crowd-appeal to your stunt section.
Use a variety of skills. In this section, you want to showcase your team's best skills. Don't sacrifice technique for difficulty. It is important to highlight those stunts that your athletes can perform with confidence!
Transitions
Transitions should be fun and easy to follow! Ripples, lifts, levels, and synchronization of groups can help add a fun twist to your routine.
Consider using transitions to help connect sections of your routine. For example, you can connect the end of your stunt section with your basket section with a simple transition. This can help save time and eight counts in your routine.
Transitions should not be long. Transitions are to help with the overall flow and entertainment, as well as, maximizing your time within the routine.
Tumbling
Keep your tumbling section fast-paced. Try to avoid long pauses or dead time between passes. Great tumbling sections have seamless flow.
Add difficulty to your tumbling section by adding synchronized group tumbling. Passes that involve multiple athletes showcasing elite passes will help drive the tumbling score up. Also, consider adding a squad pass that involves a majority of the athletes on the floor.
Avoid highlighting bad technique. All tumbling passes performed by athletes should showcase the best technique/skill for the appropriate level. Sticking the landing, feet/legs together, and complete rotations are great examples of those details that make a difference in the scoring of the tumbling section.
Dance
Bring the energy with your dance section! Dances are a perfect time to leave a lasting impression on the judges and crowd. Incorporate visual movements, personality, and style to this section to bring out the best in your athletes.
Keep it moving! A variety of formation changes and big movements will help keep the judges and spectators stay drawn to the routine. Avoid formations that stay stationary or lack movement.
Be creative. Add some partner work, levels, or eccentric footwork to add memorable moments to your dance.
Baskets
Baskets are a great section that can be added anywhere throughout your routine. For example, starting your routine with baskets or putting this section after your stunts are creative examples in utilizing the basket section.
Keep it entertaining! Consider rippling or off-setting basket counts to bring an amazing visual to your basket section.
We want more! Adding additional baskets throughout the routine can help keep the crowd and judges entertained. Baskets thrown during tumbling or pyramids can provide an exciting element to these sections.
Pyramids
Bring the fun! The pyramid section is a time to let your creative ideas fly...literally! An array of fun transitions and level appropriate skills can help create an eye-pleasing pyramid.
Add some variety to your pyramid. While including well-executed skills in your pyramid, also consider adding movement or different structures. For example, incorporating three separate structures during your pyramid could help highlight your team's skill.
Movement is key! Avoid long pauses during transitions or between the connection of skills. Adding simpler skills such as a show-n-go can help keep your pyramid in constant motion.