If you've ever been in an All Star competition warm-up room, you've seen choreographer Brandon Hale being everyone's biggest cheerleader!
Tell me one choreographer who goes as hard as @Realxman does for the teams he works with. pic.twitter.com/sVD9k6e9ym

— Adrian Butler (@Adrian_Butler13) December 13, 2018
Brandon and ShowTyme Choreography have been the masterminds behind some of the most memorable routines in recent years including 2018 World Champions: Cheer Extreme SSX & Top Gun Lady Jags, 2018 Worlds Silver Medalists: Twist & Shout Diamonds and Senior Level 1 favorite: California All Stars Cali Crystal!
It's possible that you know a lot about his cheerleading career, but here are 10 things you probably didn't know about Brandon Hale!
When he's not on the road, which is very rare, Brandon resides in North Carolina.
He is originally from Alexandria Virginia, which is a suburb of Washington D.C.
Brandon danced for WNBA Washington Mystics while in middle school!
The famous football movie "Remember the Titans" is based on T.C. Williams High School where Brandon went to high school!
Brandon is a rapper and also a vocal artist for various music producers including one of our favorites - DJ Rizz!
Brandon LOVES shopping & his favorite thing to shop for is shoes!
His favorite number is 3 because it was his basketball jersey number growing up.
His 4 favorite times are 11:11, 12:34, Midnight (wink, wink) and, of course, Showtyme!
Brandon's favorite competition is The Summit because the routine creativity is through the roof!
He created the Behind The Curtain series to give fans an inside look at his season-long cheerleading journey.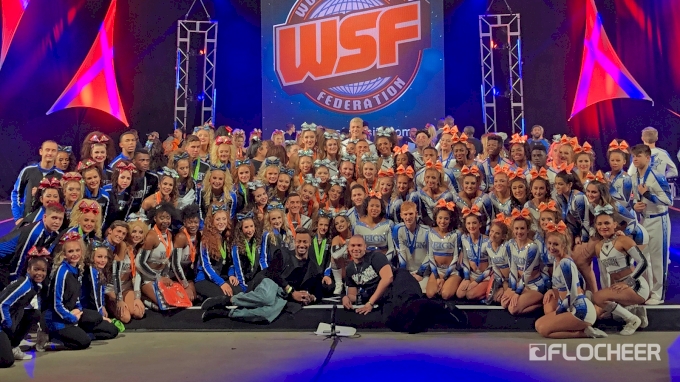 CLICK HERE to watch Behind The Curtain Episode 1 now!