Last year, FloCheer took a road trip from Austin to Dallas to attend the inaugural USASF National Meeting with over 600 industry professionals to get an update on all things All Star cheer and dance.
For the first time ever, the USASF organized one meeting, bringing together all regions, instead of multiple meetings all over the country — and it was a HIT!
Watch Highlights From The Inaugural USASF National Meeting!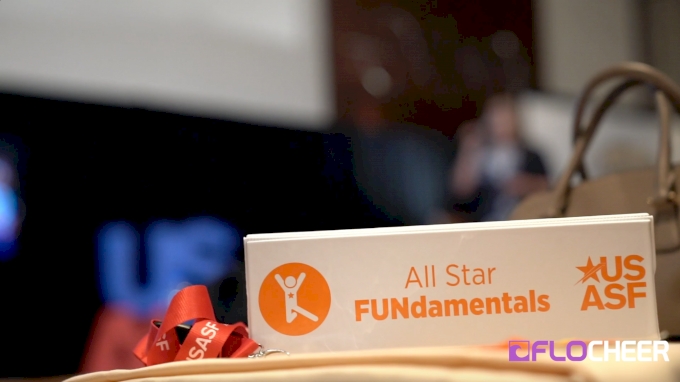 At the USASF National Meeting, coaches have the opportunity to join break out sessions to focus bettering themselves, their programs and of course, learning how to elevate All Star cheer & dance in their community.
Last year, some of the dance coaches spent some time learning how to prevent injuries throughout the season with a few exercises they can add to their weekly practices.
FloCheer caught up with a corrective exercise specialist at the USASF National Meeting to learn more on to incorporate corrective exercises into practice.
How To Incorporate Corrective Exercises In All Star Dance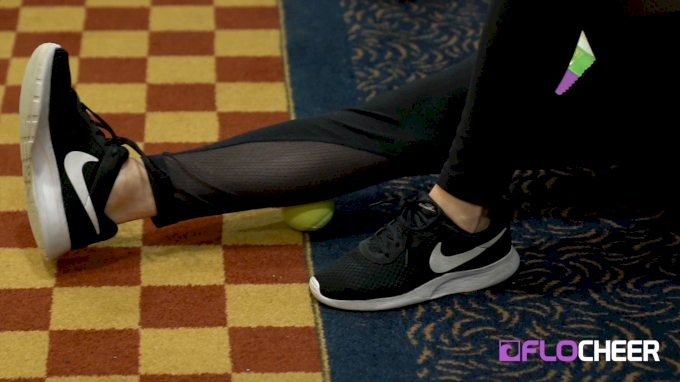 Unlock this video, live events, and more with a subscription!
Get Started
Already a subscriber? Log In
Also at the 2018 USASF National Meeting, coaches learned the importance of adapting their coaching styles to best meet all the learning styles that are within their team.
FloCheer caught up with USASF Board Member, Debbie Love, at the meeting to learn more.
Adapt Your Coaching To Meet Different Learning Styles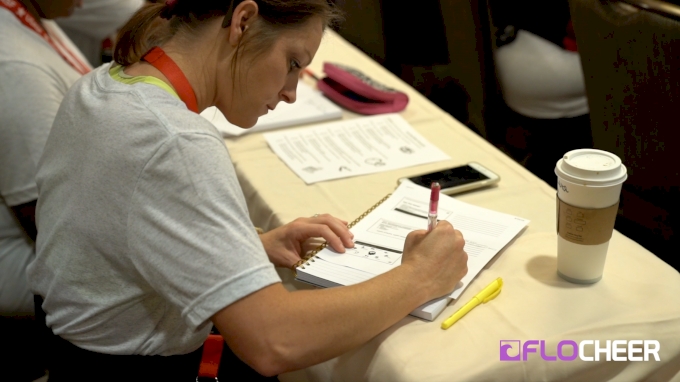 Unlock this video, live events, and more with a subscription!
Get Started
Already a subscriber? Log In
While the coaches spent some solid time sitting in group discussions to learn from others in the industry, they also got the chance to get up and dance!
NASCDD is a chance to celebrate all the wonderful things that make all star special. It's a great way to celebrate your athletes, coaches, and parents while attracting and educating new participants about the benefits of all star cheer and dance.
FloCheer caught up with Brantley Jittu, one of the masterminds behind the holiday to hear more.
Learn More About National All Star Cheer & Dance Day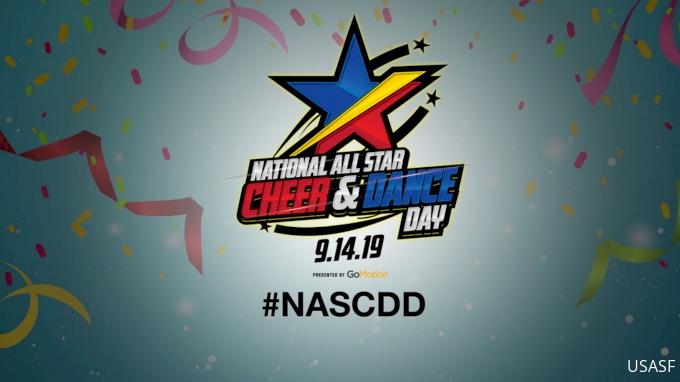 The 2019 USASF National Meeting is just days away, and we promise you don't want to miss out on this exciting event.
This is your best chance to renew, refresh, and revive yourself and your entire coaching staff for the new season.
Set aside August 5-6, 2018, and join top-notch coaches from around the country in Las Vegas, Nevada for a meeting filled with fun, learning, and great friends.
Let this be the reason the 2019-2020 season will be your best yet.