FloCheer is dedicated to using our platform to celebrate Black athletes and coaches to amplify their stories, their lives, and their experiences.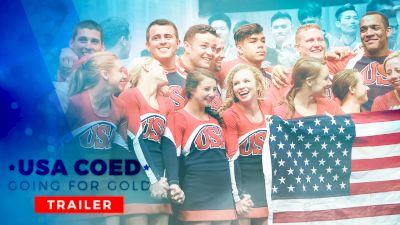 WATCH: USA Coed: Going For Gold (Trailer)
Jun 21, 2017
Get an up-close and personal look at the passion, pride, athleticism and talent that defines the 2017 USA Coed National Team in this three-part Varsity TV documentary.
Follow the team and their world-class coaches through tryouts, training and competition. What does it take to earn a gold medal competing with the top teams in the world? Find out as the series premieres June 28th only on Varsity TV.
EPISODE 2 PREMIERES JULY 5
EPISODE 3 PREMIERES JULY 12
*FloCheer subscribers can use their PRO login to access to all Varsity TV premium content, live streaming competitions and events.