Find Videos
Filter Videos

587 Videos

Division

Open Coed Hip Hop

75

Small Senior Hip Hop

67

Open Pom

55

Open Hip Hop

45

Senior Contemporary Lyrical

39

Junior Dance

38

Small Senior Jazz

33

Small Senior Pom

31

Open Jazz

30

Open Contemporary / Lyrical

28

Small Senior Coed Hip Hop

20

Senior Large Pom

18

Senior Large Hip Hop

17

Senior Large Jazz

16

Open Coed Jazz

15

Open Coed Pom

15

Senior Large Coed Hip Hop

14

Open Male Hip Hop

8

DanceAbilities

4

Round

Semifinals

297

Finals

198

Prelims

37

Trial

31

Program

Champion Legacy

13

Pittsburgh Poison All Stars

13

The Vision Dance Center

12

Velocity Dance

11

Adrenaline Allstars

10

Power of Dance

10

Star Performance Centre

10

Energizers

9

Music City All Stars

9

Strut Performing Arts

9

Dance Dynamics

8

Dancer's Edge Studio

8

Dollhouse Dance Factory

8

FISAC

8

Starz Dance Academy

8

Dancin' Bluebonnets

7

Imperial Athletics

7

Legendary Athletics

7

5678! Dance Studio

6

Foursis Dance Academy

6

Pittsburgh Pride All Stars

6

South Coast Freestyle

6

Brookfield Center for the Arts

5

DSF

5

Dance Mania

5

Elite Dance Center

5

Golden Hawks

5

PowerWorx Dance

5

Premier Athletics - Clayton

5

RSD Action

5

Content Type

Performance

566

Highlight

6

Show

4

All Access

2

Interview

2

Preview

1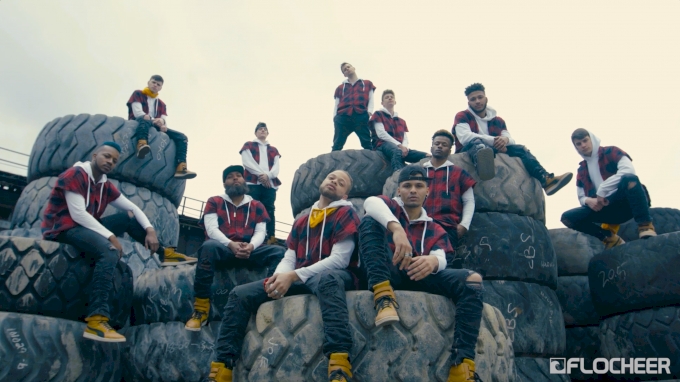 All In Feat. Pittsburgh Poison
Apr 21, 2018
ONE WEEK UNTIL WORLDS!
If hearing that doesn't get you excited, put on your headphones and get hyped watching the brand-new music video "All In" featuring the 2017 Open Male Hip Hop World Champions - Pittsburgh Poison.
---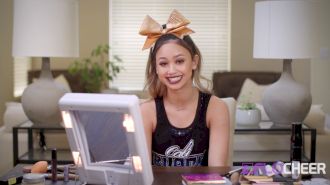 Get The Worlds Look: Cali Black Ops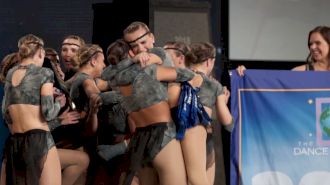 Contemporary/Lyrical Highlights: Congratulations Dancer's Edge Studio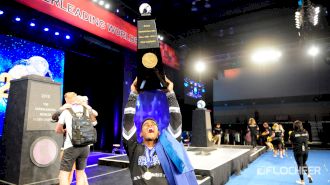 That's A Wrap For Worlds 2018!
Say Hello To Dancers From Around The World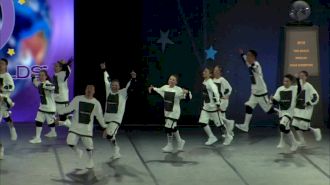 World Wings (Japan) [2018 Open Coed Hip Hop Finals] The Dance Worlds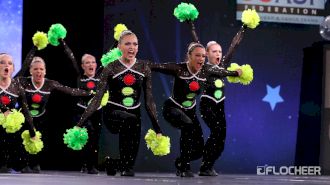 STOP & Watch Top Moments From Senior Small Pom Finals
Champion Legacy - Large Senior Pom [2018 Senior Large Pom Finals] The Dance Worlds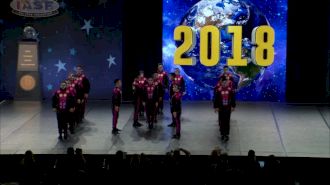 Midrash Dance Center (Mexico) [2018 Open Coed Hip Hop Finals] The Dance Worlds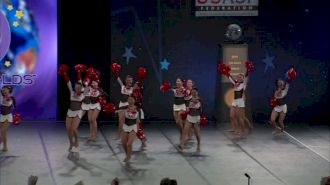 Silver Wings Aile - Wing Dance Promotion (Japan) [2018 Senior Large Pom Finals] The Dance Worlds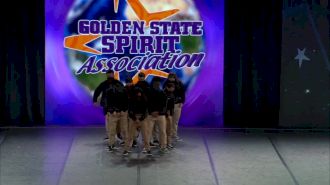 Gold Star - Team X [2018 Open Coed Hip Hop Finals] The Dance Worlds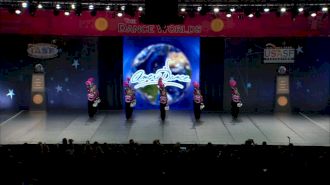 Star Performance Centre - Senior Large Pom [2018 Senior Large Pom Finals] The Dance Worlds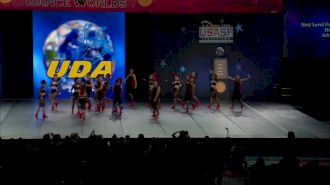 Next Level Dance Co. - Supremacy [2018 Open Coed Hip Hop Finals] The Dance Worlds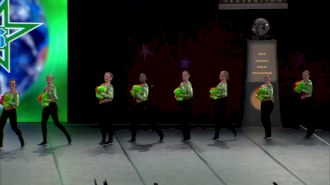 Starz Dance Academy - Starz Elite [2018 Senior Large Pom Finals] The Dance Worlds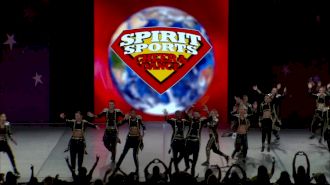 Top Gun All Stars - Int Open Coed Hip Hop [2018 Open Coed Hip Hop Finals] The Dance Worlds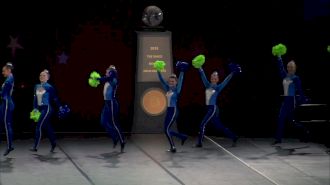 Power of Dance - Polaris [2018 Senior Large Pom Finals] The Dance Worlds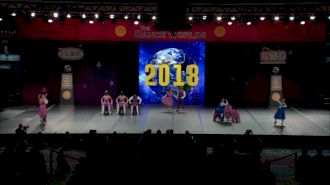 Elite Dance Center - EDC Black Bulls (Chile) [2018 Open Coed Hip Hop Finals] The Dance Worlds
South Coast Freestyle - Jock Jam [2018 Senior Large Pom Finals] The Dance Worlds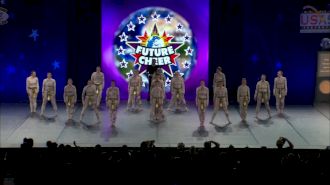 Angels Dance Academy - Dark Angels (England) [2018 Open Coed Hip Hop Finals] The Dance Worlds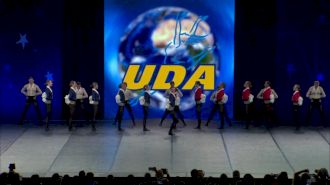 Dancer's Edge Studio - Senior Large Pom [2018 Senior Large Pom Finals] The Dance Worlds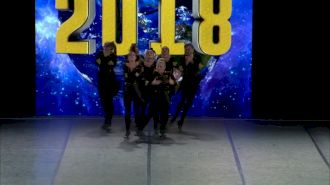 Toxic Cheer & Dance - Envy (Australia) [2018 Open Coed Hip Hop Finals] The Dance Worlds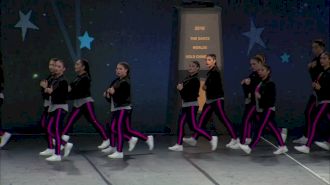 Sky Dance All Star (Chile) [2018 Open Coed Hip Hop Finals] The Dance Worlds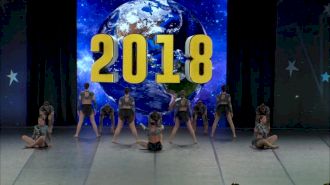 Dancer's Edge Studio - Senior Small Contemporary [2018 Senior Contemporary Lyrical Finals] The Dance Worlds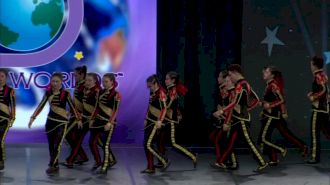 Leshan Normal University - Team Fly (China) [2018 Open Coed Hip Hop Finals] The Dance Worlds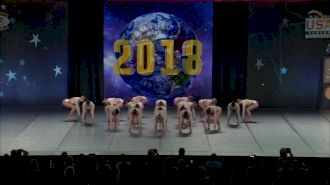 The Vision Dance Center [2018 Senior Contemporary Lyrical Finals] The Dance Worlds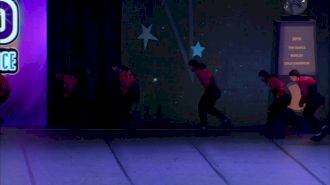 Hy-Fidelity Dance Design - Supreme Krew (Australia) [2018 Open Coed Hip Hop Finals] The Dance Worlds
Dancin' Bluebonnets - Senior [2018 Senior Contemporary Lyrical Finals] The Dance Worlds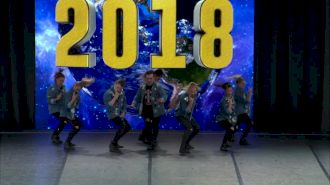 Oblivion All Stars - Colossus (England) [2018 Open Coed Hip Hop Finals] The Dance Worlds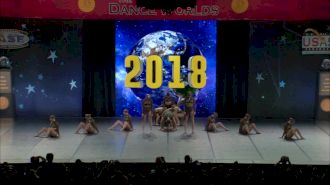 Champion Legacy - Senior Contemporary/Lyrical [2018 Senior Contemporary Lyrical Finals] The Dance Worlds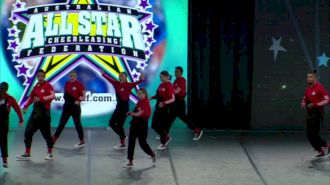 Peppermint Dance Company - ACE (Australia) [2018 Open Coed Hip Hop Finals] The Dance Worlds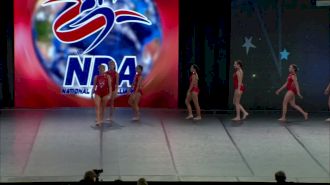 Star Steppers - Dance [2018 Senior Contemporary Lyrical Finals] The Dance Worlds
Estilo Urbano (Colombia) [2018 Open Coed Hip Hop Finals] The Dance Worlds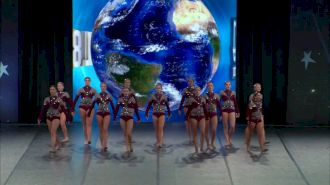 Dance Dynamics - Senior Contemorary/ Lyrical [2018 Senior Contemporary Lyrical Finals] The Dance Worlds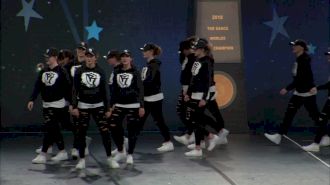 Rokkaz - RokkaZ (Germany) [2018 Open Coed Hip Hop Finals] The Dance Worlds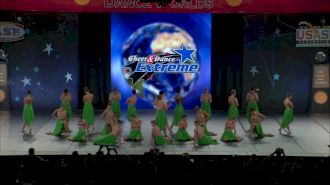 PowerWorx Dance - Senior Lyrical [2018 Senior Contemporary Lyrical Finals] The Dance Worlds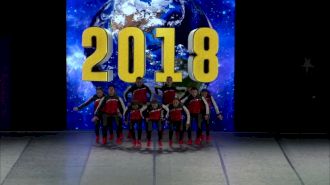 Academia de baile - Seven Dancers (Mexico) [2018 Open Coed Hip Hop Finals] The Dance Worlds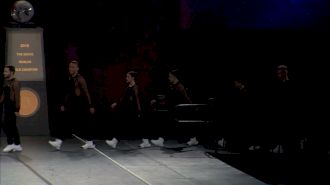 Network Dance - Crew (Colombia) [2018 Open Coed Hip Hop Finals] The Dance Worlds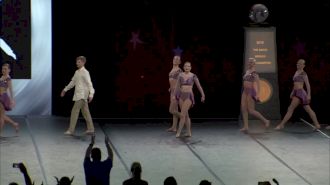 5678! Dance Studio - Senior All Stars [2018 Senior Contemporary Lyrical Finals] The Dance Worlds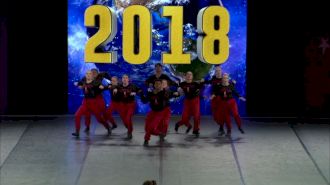 Dance24seven - Kryptic (New Zealand) [2018 Open Coed Hip Hop Finals] The Dance Worlds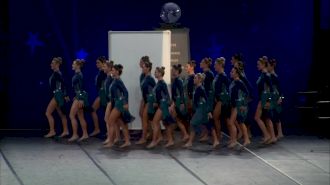 Music City All Stars [2018 Senior Contemporary Lyrical Finals] The Dance Worlds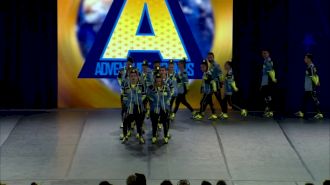 Universidad Politecnica Salesiana - Universidad Politecni (Ecuador) [2018 Open Coed Hip Hop Finals] The Dance Worlds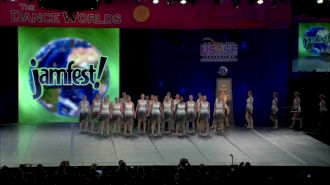 Starz Dance Academy - Starz Elite [2018 Senior Contemporary Lyrical Finals] The Dance Worlds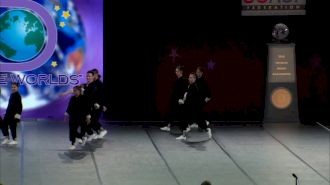 Nanjing Sport Institute (China) [2018 Open Coed Hip Hop Finals] The Dance Worlds
Foursis Dance Academy - Dazzler Dance Team [2018 Senior Contemporary Lyrical Finals] The Dance Worlds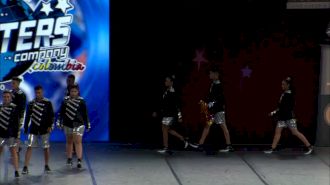 Team Casas Distritales de Cultura (Colombia) [2018 Open Coed Hip Hop Finals] The Dance Worlds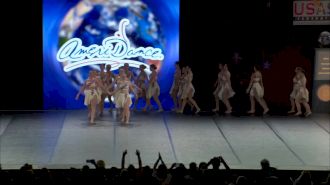 Dance Etc - Senior Elite [2018 Senior Contemporary Lyrical Finals] The Dance Worlds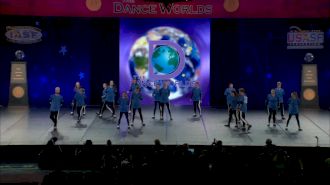 FISAC (Italy) [2018 Open Coed Hip Hop Finals] The Dance Worlds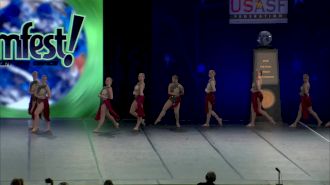 Brookfield Center for the Arts [2018 Senior Contemporary Lyrical Finals] The Dance Worlds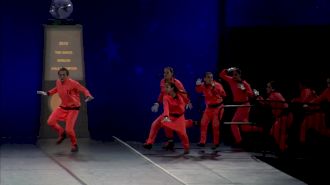 CUAM Mexico (Mexico) [2018 Open Coed Hip Hop Finals] The Dance Worlds
KLD All Stars - Platinum Ice (Australia) [2018 Senior Contemporary Lyrical Finals] The Dance Worlds
Dance Studio Enrique Vargas (Ecuador) [2018 Open Coed Hip Hop Finals] The Dance Worlds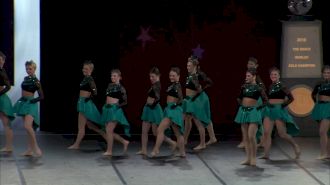 Champion Legacy - Sr Jazz [2018 Small Senior Jazz Finals] The Dance Worlds
Pittsburgh Pride All Stars - Ambush [2018 Small Senior Hip Hop Finals] The Dance Worlds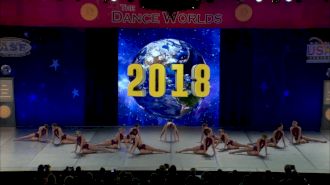 The Vision Dance Center [2018 Small Senior Jazz Finals] The Dance Worlds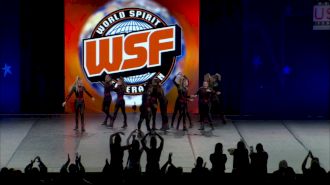 Legendary Athletics - Senior Elite [2018 Small Senior Hip Hop Finals] The Dance Worlds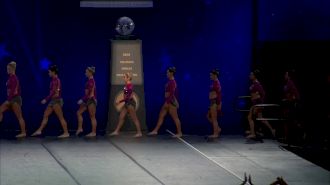 Music City All Stars [2018 Small Senior Jazz Finals] The Dance Worlds
Pittsburgh Poison All Stars - Nyah [2018 Small Senior Hip Hop Finals] The Dance Worlds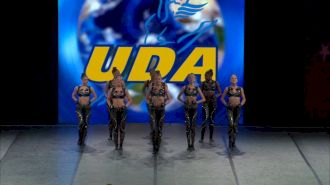 Dance Mania [2018 Small Senior Jazz Finals] The Dance Worlds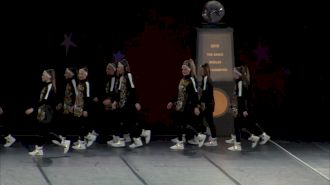 Xtreme Dance [2018 Small Senior Hip Hop Finals] The Dance Worlds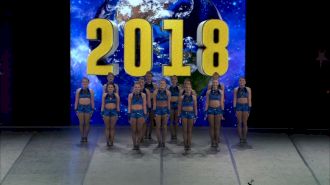 South Coast Freestyle - Sweet Dreams [2018 Small Senior Jazz Finals] The Dance Worlds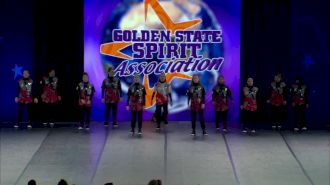 Strut Performing Arts - Senior Hip Hop [2018 Small Senior Hip Hop Finals] The Dance Worlds