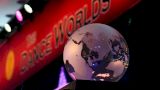 Orlando, FL
Apr 28-30, 2018
Find Videos
Filter Videos

576 Videos

Performance Type

Division

Open Coed Hip Hop

73

Small Senior Hip Hop

65

Open Pom

53

Open Hip Hop

43

Senior Contemporary Lyrical

39

Junior Dance

37

Small Senior Jazz

33

Small Senior Pom

31

Open Jazz

30

Open Contemporary / Lyrical

27

Small Senior Coed Hip Hop

20

Senior Large Pom

18

Senior Large Hip Hop

17

Senior Large Jazz

16

Open Coed Jazz

15

Open Coed Pom

15

Senior Large Coed Hip Hop

13

Open Male Hip Hop

8

DanceAbilities

4

Round

Semi

290

Finals

195

Prelim

36

Trial

31

Program

Pittsburgh Poison All Stars

13

Champion Legacy

12

The Vision Dance Center

12

Velocity Dance

11

Adrenaline Allstars

10

Star Performance Centre

10

Energizers

9

Music City All Stars

9

Power of Dance

9

Strut Performing Arts

9

Dance Dynamics

8

Dancer's Edge Studio

8

FISAC

8

Starz Dance Academy

8

Dancin' Bluebonnets

7

Dollhouse Dance Factory

7

Imperial Athletics

7

Legendary Athletics

7

5678! Dance Studio

6

Foursis Dance Academy

6

Pittsburgh Pride All Stars

6

South Coast Freestyle

6

Brookfield Center for the Arts

5

DSF

5

Dance Mania

5

Elite Dance Center

5

PowerWorx Dance

5

Ultimate Dance Centre

5

Xtreme Dance

5

Angels Dance Academy

4

Content Type

Event Archive

555

Performance

555

Highlight

6

Show

4

Feature

2

Interview

2

Preview

1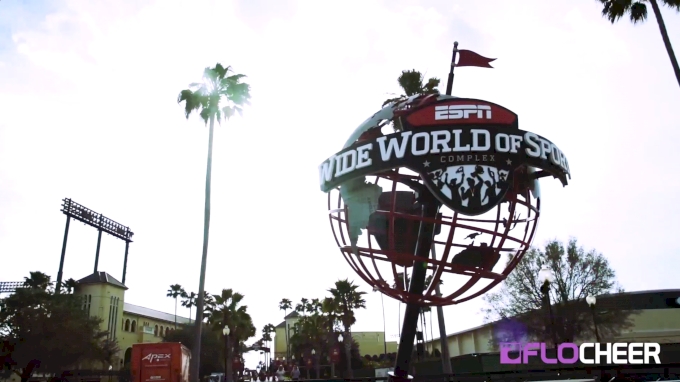 Relive Top Moments From The 2017-18 Season
Apr 24, 2018
It's finally #WorldsWeek, and FloCheer is ready to bring you full coverage from The Cheerleading & Dance Worlds 2018.
Before heading to Orlando, Jessica and Megan take a look back at some of the top moments from the 2017-18 season.
---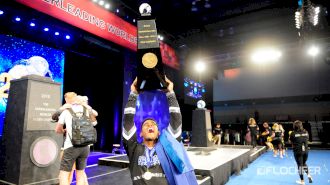 That's A Wrap For Worlds 2018!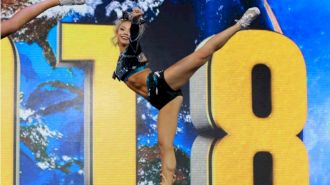 Everything You Missed From Worlds Day 1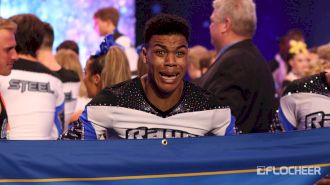 Worlds 2018 Is Finally Here!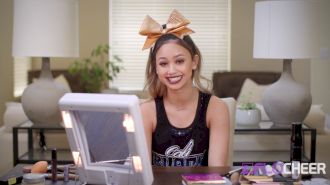 Get The Worlds Look: Cali Black Ops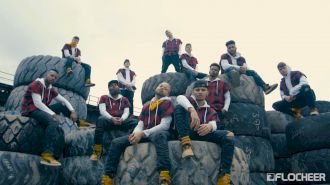 All In Feat. Pittsburgh Poison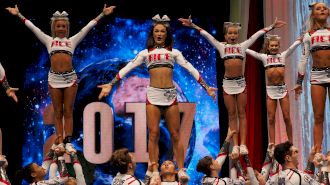 THIS IS NOT A DRILL: Only 100 Days Left Until Worlds!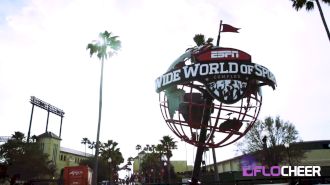 Relive Top Moments From The 2017-18 Season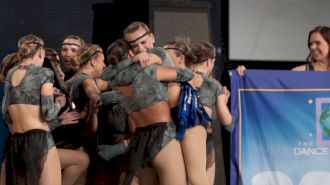 Contemporary/Lyrical Highlights: Congratulations Dancer's Edge Studio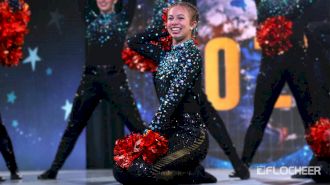 Modest But Still 'Mind-Blowing': Looking Back At Year One Dance Worlds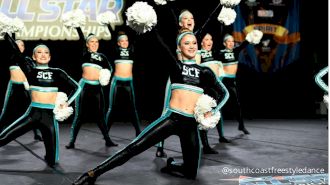 Get Ready To Jam With South Coast Freestyle At Worlds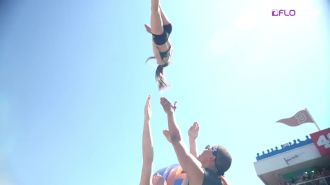 FloCheer Breaks Down What to Expect at Worlds 2018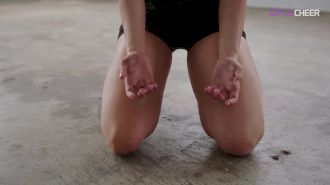 Every Breath Counts: The Dance Worlds 2018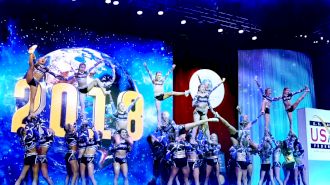 What You Missed From Day 2 Of Worlds 2018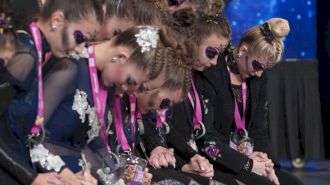 Pittsburgh Pride Coalition Wins Large Senior Hip Hop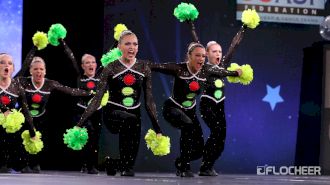 STOP & Watch Top Moments From Senior Small Pom Finals
The Division That's Inspiring Dancers At Worlds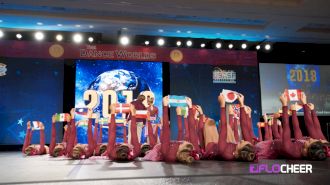 Things Are Heating Up In Open Coed Jazz Semi-Finals!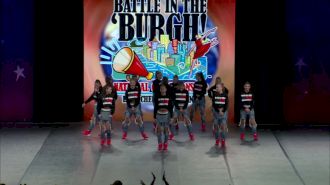 Pittsburgh Pride All Stars - Ambush [2018 Small Senior Hip Hop Prelims] The Dance Worlds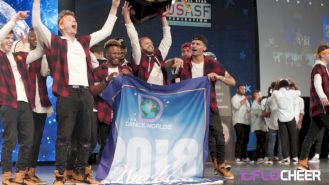 The King Cobras Claim Another World Title In Open Male Hip Hop
Star Performance Centre - Senior Large Coed Hip Hop [2018 Senior Large Coed Hip Hop Finals] The Dance Worlds
Powerful Pom Performances From Day 2!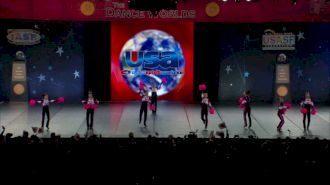 Cheers Factory – Inspire (Japan) [2018 Small Senior Pom Finals] The Dance Worlds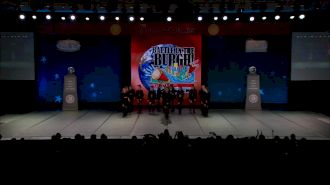 Pittsburgh Pride All Stars - Coalition [2018 Senior Large Hip Hop Semis] The Dance Worlds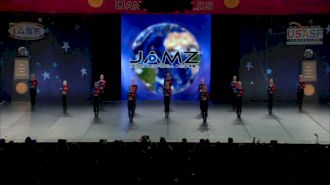 Energizers [2018 Open Pom Finals] The Dance Worlds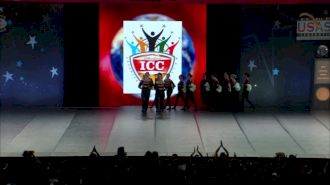 Gold Star Cheer and Dance Ltd - Gold Star Galaxy (Scotland) [2018 Open Pom Semis] The Dance Worlds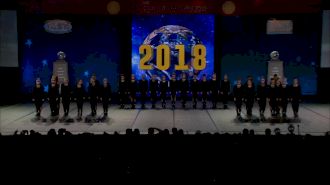 Star Performance Centre - Senior Large Coed Hip Hop [2018 Senior Large Coed Hip Hop Semis] The Dance Worlds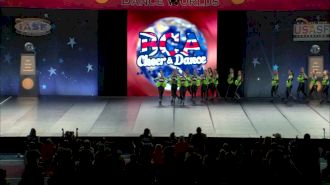 JC Cheer and Dance Academy - JC Glitter White (Scotland) [2018 Open Pom Semis] The Dance Worlds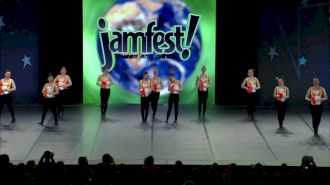 Foursis Dance Academy - Dazzler Dance Team [2018 Small Senior Pom Semis] The Dance Worlds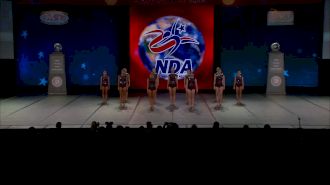 Star Steppers Dance [2018 Small Senior Jazz Semis] The Dance Worlds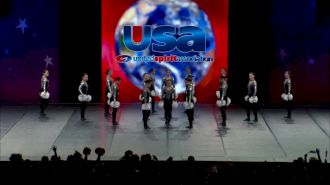 Wing Dance Promotion - Silver Wings (Japan) [2018 Open Pom Semis] The Dance Worlds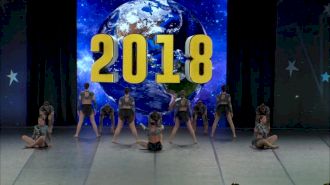 Dancer's Edge Studio - Senior Small Contemporary [2018 Senior Contemporary Lyrical Finals] The Dance Worlds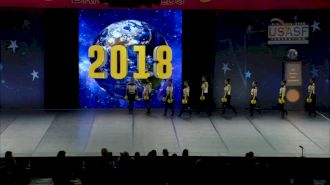 Top Dance - TD&B All Stars (Mexico) [2018 Open Pom Finals] The Dance Worlds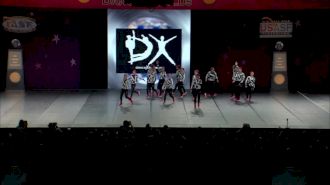 Champion Legacy - Small Senior Hip Hop [2018 Small Senior Hip Hop Prelims] The Dance Worlds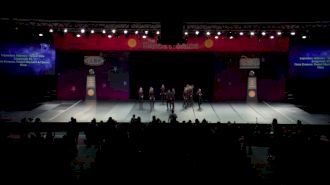 Legendary Athletics - Senior Elite [2018 Small Senior Hip Hop Prelims] The Dance Worlds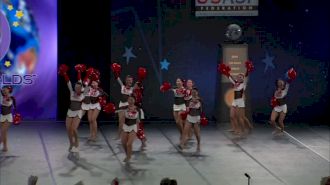 Silver Wings Aile - Wing Dance Promotion (Japan) [2018 Senior Large Pom Finals] The Dance Worlds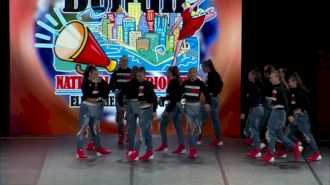 Pittsburgh Pride All Stars - Ambush [2018 Small Senior Hip Hop Finals] The Dance Worlds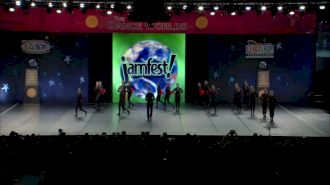 Champion Legacy - Large Senior Pom [2018 Senior Large Pom Finals] The Dance Worlds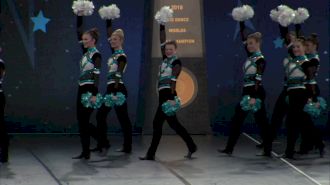 Star Performance Centre – Senior Small Pom [2018 Small Senior Pom Finals] The Dance Worlds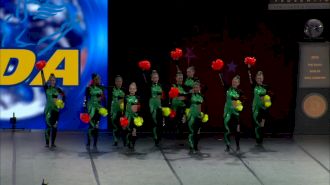 Dance Mania [2018 Small Senior Pom Semis] The Dance Worlds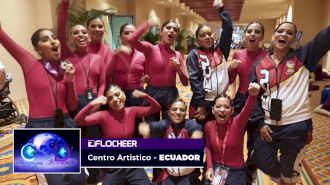 Say Hello To Dancers From Around The World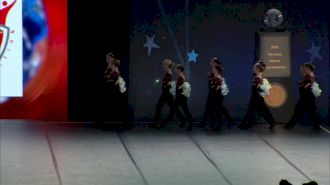 Gold Star Cheer and Dance Ltd - Gold Star Galaxy (Scotland) [2018 Open Pom Finals] The Dance Worlds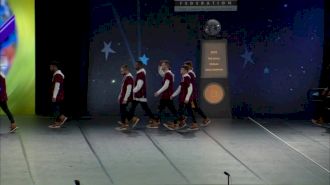 Pittsburgh Poison All Stars - King Cobras [2018 Open Male Hip Hop Finals] The Dance Worlds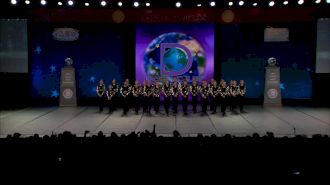 Pittsburgh Poison All Stars - Cyanide [2018 Senior Large Coed Hip Hop Semis] The Dance Worlds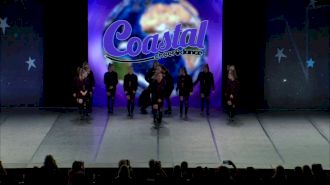 Pittsburgh Pride All Stars - Coalition [2018 Senior Large Hip Hop Finals] The Dance Worlds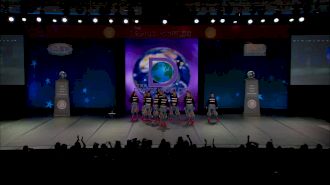 Pittsburgh Pride All Stars - Ambush [2018 Small Senior Hip Hop Semis] The Dance Worlds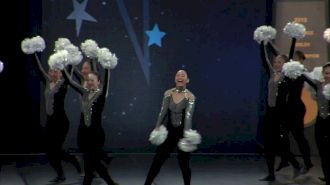 Wing Dance Promotion - Silver Wings (Japan) [2018 Open Pom Finals] The Dance Worlds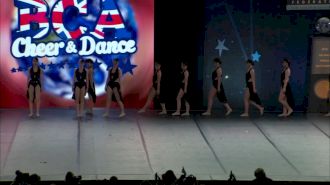 Brisbane School of Dance - Ultimate Uproar (Scotland) [2018 Open Jazz Semis] The Dance Worlds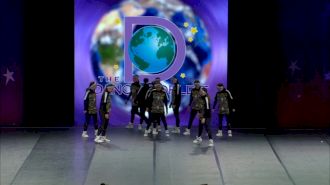 Xtreme Dance [2018 Small Senior Hip Hop Prelims] The Dance Worlds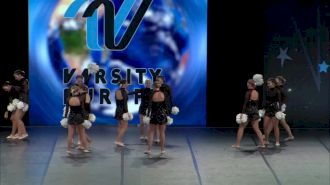 Silver Stars Cheerleader (Germany) [2018 Open Pom Finals] The Dance Worlds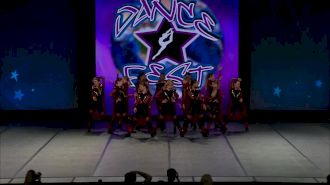 Dollhouse Dance Factory - Evil Queen [2018 Open Hip Hop Trials] The Dance Worlds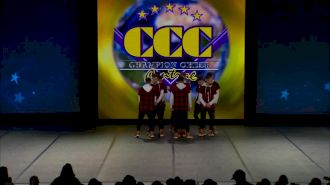 Pittsburgh Poison All Stars - King Cobras [2018 Open Male Hip Hop Semis] The Dance Worlds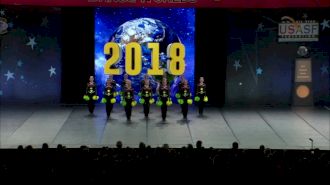 Energizers [2018 Small Senior Pom Finals] The Dance Worlds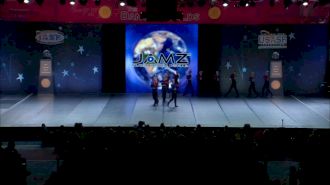 Energizers [2018 Open Pom Semis] The Dance Worlds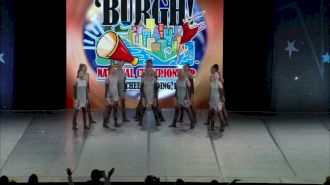 Pittsburgh Poison All Stars - Nyah [2018 Small Senior Hip Hop Prelims] The Dance Worlds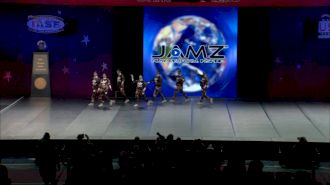 Golden State Elite [2018 Small Senior Hip Hop Prelims] The Dance Worlds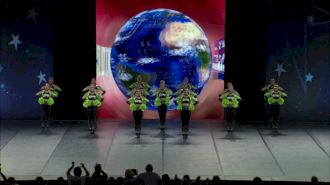 JC Cheer and Dance Academy - JC Glitter White (Scotland) [2018 Open Pom Finals] The Dance Worlds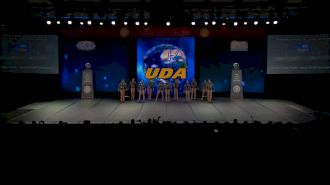 Dancer's Edge Studio - Senior Small Contemporary [2018 Senior Contemporary Lyrical Semis] The Dance Worlds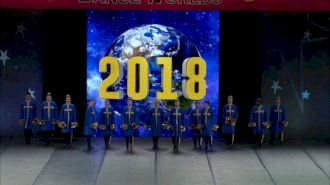 Strut Performing Arts – Senior Pom [2018 Small Senior Pom Finals] The Dance Worlds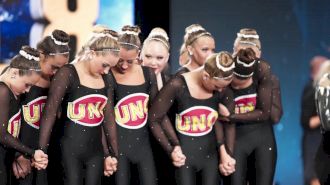 Energizers Earn World Title In Open Pom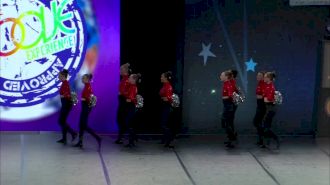 Dance United - Senior Small Pom [2018 Small Senior Pom Semis] The Dance Worlds