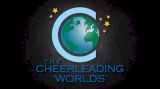 2019 The Cheerleading Worlds
Apr 27-29
Orlando, FL
Find Videos
Filter Videos

919 Videos

Division

L5 Senior X-Small

78

L5 International Open Small Coed

70

L5 Senior X-Small Coed

70

L5 International Open All Girl

67

L5 International Open Large Coed

54

L5 Senior Open Small Coed

49

L5 International Open Coed Non Tumbling

48

L6 International Open Large Coed

44

L5 Senior Small All Girl

43

L5 Senior Open Large Coed

37

L5 Senior Open All Girl

35

L5 Senior Small Coed

35

L6 International Open All Girl

31

L6 International Open Small Coed

29

L5 International Open Global Coed

27

L5 Senior Medium All Girl

24

L5 International Open Global All Girl

23

L5 Senior Medium Coed

23

L5 International Open All Girl Non Tumbling

22

L5 Senior Large All Girl

17

L5 Senior Large Coed

16

CheerAbilities

7

Senior Medium Coed

3

Senior Small Coed

3

International Open All Girl 5

2

Senior Large All Girl

2

Senior Large Coed

2

Senior Medium All Girl

2

Senior X-Small Coed

2

International Open All Girl 6

1

Round

Semifinals

499

Finals

267

Prelims

70

Day 1

1

Program

Flyers All Starz

15

Cheer Extreme - Raleigh

13

The Stingray Allstars - Marietta

13

Top Gun All Stars

13

ACE Athletics

12

Cheer Sport Sharks - Cambridge

12

ICE

12

Cheer Athletics - Plano

11

World Cup

10

Woodlands Elite - OR

9

Perfect Storm Athletics

8

Brandon All-Stars

7

Cheer Athletics

7

GymTyme All-Stars

7

Maryland Twisters

7

PCT

7

Cheer Extreme

6

Cheers & More

6

East Celebrity Elite

6

KC Cheer

6

Pirates Athletics

6

Rising Stars

6

Spirit of Texas

6

The California All Stars - San Marcos

6

Vancouver All Stars

6

Cheer Central Suns

5

Cheer Extreme - Kernersville

5

FAME All Stars - Midlo

5

Fire & Ice Allstars

5

Macs Allstar Cheer

5

Level

Level 5

43

All Star

9

Level 6

3

Content Type

Performance

846

All Access

20

Highlight

19

Interview

14

Full Replay

9

Show

5

Preview

4

Recap

2

Feature

1

News

1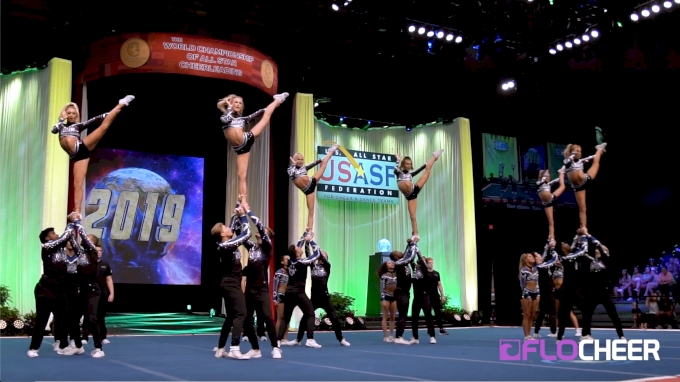 Unlock this video, live events, and more with a subscription!
Get Started
Already a subscriber? Log In
Wildcats Take The First Senior Open Large Coed 5 World Championship Title!
Apr 29, 2019
Finals for the Senior Open Large Coed Level 5 Division took place Sunday night and there isn't much to say about it other than it was WILD!
The talent from these teams was unmatched and in the end, Cheer Athletics Wildcats took the gold!
FloCheer caught up with one of the coaches from Wildcats after awards to hear more about their win.
[WATCH] Cheer Athletics Wildcats - Finals
---