Find Videos
Filter Videos

718 Videos

Performance Type

All star-dance

655

All star dance

2

Division

Small Senior Hip Hop

70

Open Pom

67

Junior Dance

46

Small Senior Pom

44

Open Open

43

Senior Small ContemporaryLyrical

41

Small Senior Jazz

40

Open Jazz

38

Open Coed Elite Hip Hop

35

Open Elite Hip Hop

32

Open Coed Premier Hip Hop

27

Senior Large ContemporaryLyrical

25

Open Coed Jazz

22

Senior Large Hip Hop

22

Open Premier Hip Hop

21

Senior Large Pom

19

Small Senior Coed Hip Hop

18

Senior Large Coed Hip Hop

17

Senior Large Jazz

15

Open Coed Pom

13

Open Kick

11

Open Male Hip Hop

8

DanceAbilities

3

Open Contemporary / Lyrical

1

Open Hip Hop

1

Round

Program

Energizers

15

Strut Performing Arts

13

Champion Legacy

11

Pittsburgh Poison All Stars

11

Velocity Dance

11

Dance Dynamics

10

Legendary Athletics

10

Mt Eden Ballet Academy -

10

Atico Ballet Danza

9

Foursis Dance Academy

9

South Coast Freestyle

9

5678! Dance Studio

8

Adrenaline Allstars

8

Dancer's Edge Studio

8

Dollhouse Dance Factory

8

Music City All Stars

8

PowerWorx Dance

8

The Vision Dance Center

8

Ultimate Dance & Cheer

8

Dance Factory -

7

Dance Mania

7

Dancin' Bluebonnets

7

Next Level Dance Co

7

RSD

7

The Brand Dance Company -

7

Angels Dance Academy

6

CFU Ukraine -

6

Centro Artistico Yesenea Mendoza

6

Dancin Bluebonnets

6

Footnotes Dance Studio

6

Skill

Content Type

Performance

655

Highlight

20

Feature

19

Show

7

Full Event Replay

6

Interview

4

Preview

4

Training

2

News

1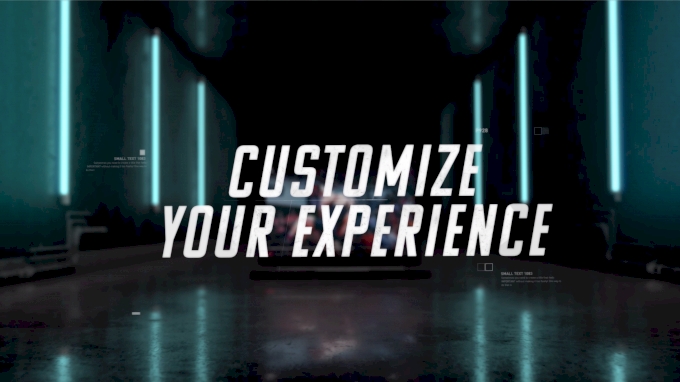 NOW On FloCheer: Live Events Like Never Before
Mar 9, 2019
Brace yourself—something BIG is here.
You'll now see a new immersive live experience that will transform the way you watch cheer and dance. You shared your live stream dreams with us, and we've made them all come true with fan-driven features you've been craving.
The new FloSports Live Experience is stacked with technology that will cure your FOMO and allow you to unleash your full fan potential anywhere, anytime.
What's new? EVERYTHING.
Mobile-Optimized
Easy-To-Use Navigation
Watch 4 Venues At Once
Picture-In-Picture Viewing
Current & Upcoming Live Events
Superfan Approved
The new-and-improved, mobile-responsive experience is built for diehard fans, and the streamlined navigation means even your grandma that posts screenshots of her camera roll on Facebook can do it.
You'll also be able to cruise through the schedule and competition order without ever leaving the live stream, all while you watch up to four venues simultaneously on one screen. Maybe picture-in-picture is more your thing? Either way, it's as awesome as it sounds.
All thanks to you, the fans.
The design is based on your passionate feedback and has been vetted with comprehensive user-testing to ensure full sports joy. The FloSports Live Experience is the next best thing to being there, right at your fingertips.
---
Large Than Life Contemporary/Lyrical Highlights!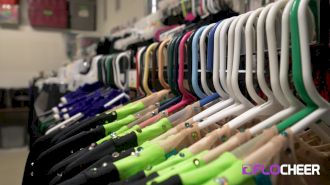 Behind The Scenes Look At The Creation Of The Energizers Costumes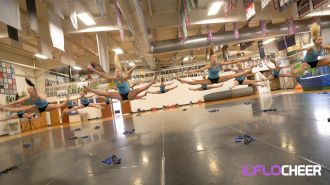 What It's Like To Practice Like An Energizer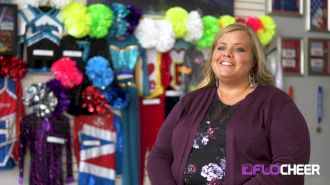 The History Of The Energizers Dance Team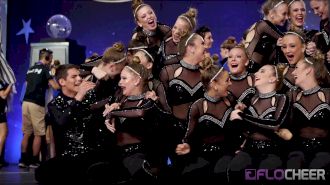 Back To Back Senior Large Pom Champions: Champion Legacy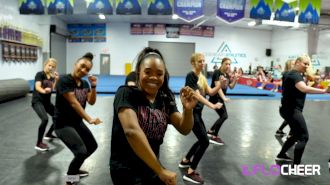 Tips For Avoiding Burnout With Legendary Athletics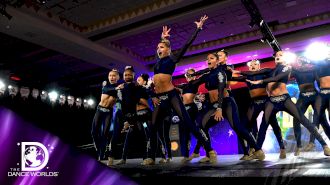 Take A Look Back At The Final Results From Senior Small Jazz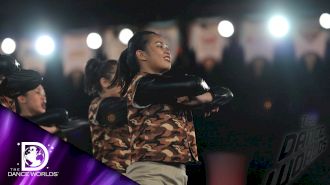 A Look Back At Team Pilipinas Weekend At Worlds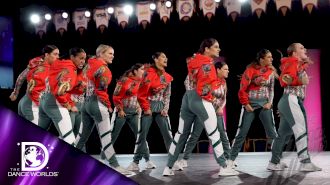 Open Elite Hip Hop Finals Were Epic!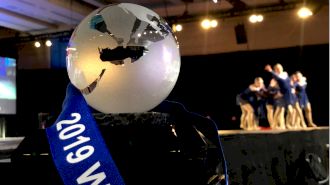 Take A Look Back At The Final Results From Open Jazz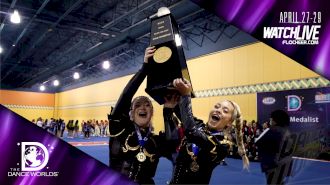 Dollhouse Dance Factory Named 2019 Open Elite Hip Hop World Champions!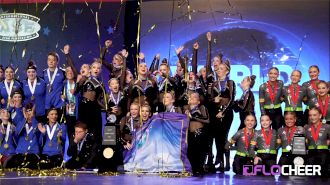 Champion Legacy Named Back To Back Senior Large Pom Champions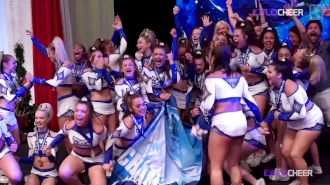 Full Replay - 2019 The Dance Worlds - Coronado Ballroom - Apr 29, 2019 at 8:01 AM EDT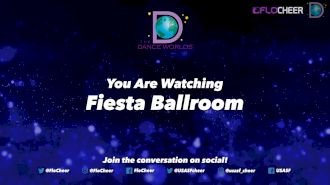 Full Replay - 2019 The Dance Worlds - Fiesta Ballroom - Apr 29, 2019 at 8:01 AM EDT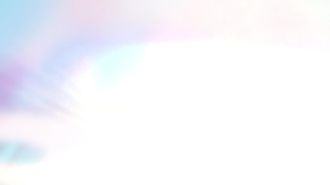 Final Day News, Highlights & Results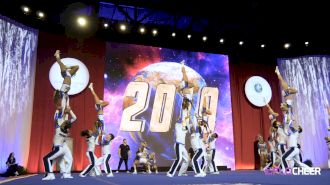 Final Day News, Highlights & Results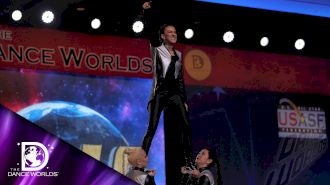 Take A Look Back At The Final Results From Senior Large Coed Hip Hop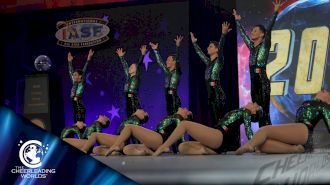 Take A Look Back At The Top 10 Teams From Open Coed Jazz Finals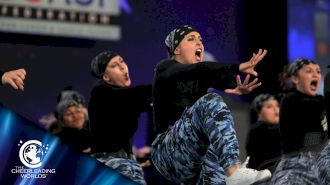 Take A Look Back At The Final Results From Open Premier Hip Hop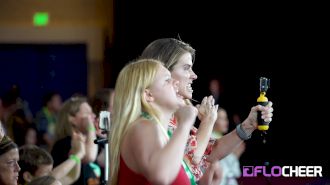 Watch The Dollhouse Coaches React To Their World-Winning Performance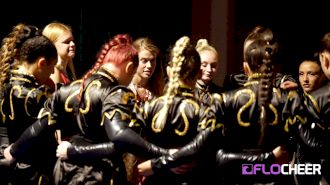 Backstage with DollHouse Dance Factory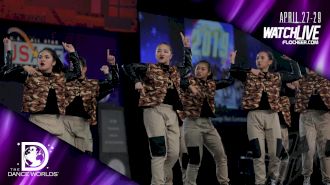 Team Pilipinas Minutes Before Performing Their World Championship Routine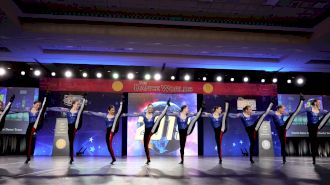 Open Kick Semi-Finals Highlight
Highlights From Senior Small Pom Finals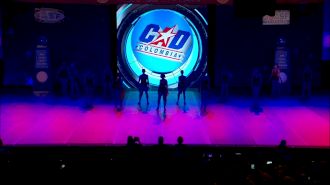 Colegio Nueva York - (Colombia) [2019 Junior Dance Semis] 2019 The Dance Worlds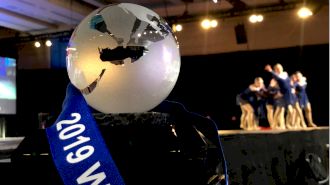 Take A Look Back At The Top 10 Teams From Open Pom Finals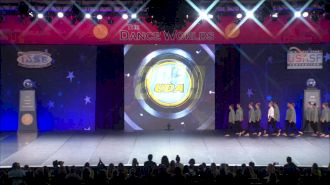 Dance Mania - Open Contemporary [2019 Open Open Finals] 2019 The Dance Worlds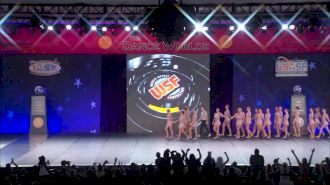 The Vision Dance Center - Open Allstars [2019 Open Open Finals] 2019 The Dance Worlds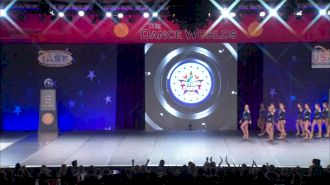 Sharon Ann Academy of Cheer & Dance - SA Supreme (England) [2019 Open Open Finals] 2019 The Dance Worlds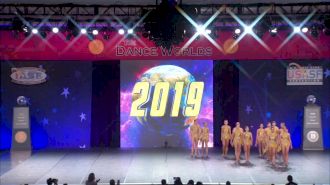 Dance Dynamics - Open Lyrical [2019 Open Open Finals] 2019 The Dance Worlds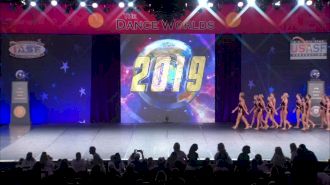 Dance Dynamics - Dance Dynamics Senior Large Jazz [2019 Senior Large Jazz Finals] 2019 The Dance Worlds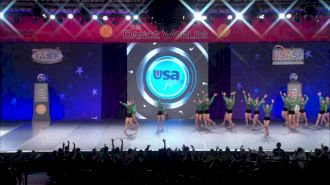 Wing Dance Promotion - Silver Wings Aile (Japan) [2019 Senior Large Jazz Finals] 2019 The Dance Worlds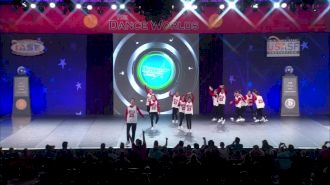 Power of Dance - Polaris - Wings [2019 Small Senior Coed Hip Hop Finals] 2019 The Dance Worlds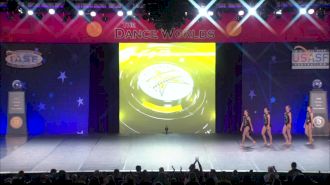 Mathis Dance Studio - Diamonds (Australia) [2019 Open Open Finals] 2019 The Dance Worlds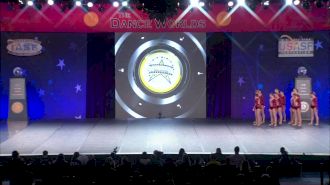 Ultimate Dance Centre - Ultimate Rock Stars (Australia) [2019 Open Open Finals] 2019 The Dance Worlds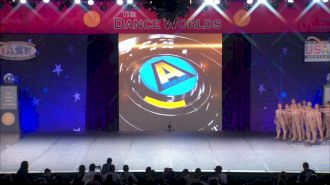 Centro Artistico Yesenea Mendoza - This is Me (Ecuador) [2019 Open Open Finals] 2019 The Dance Worlds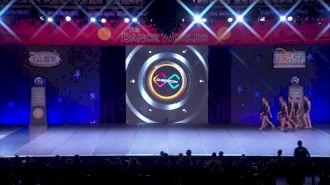 Attitude Dance & Cheer - Attitude #AEP (Australia) [2019 Open Open Finals] 2019 The Dance Worlds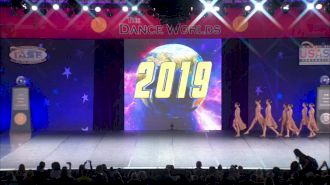 Atico Ballet & Danza - Never Enough (Ecuador) [2019 Open Open Finals] 2019 The Dance Worlds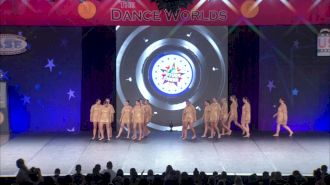 Angels Dance Academy - ADA Virtues (England) [2019 Open Open Finals] 2019 The Dance Worlds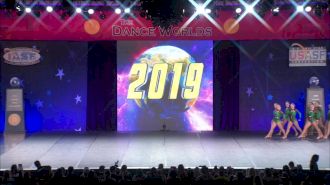 Star Performance Centre - Senior Large Jazz [2019 Senior Large Jazz Finals] 2019 The Dance Worlds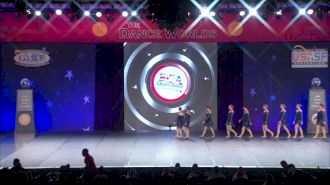 Star Spirit - Zero Gravity (England) [2019 Open Open Finals] 2019 The Dance Worlds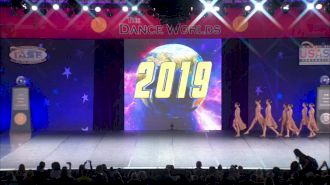 Atico Ballet & Danza - Never Enough (Ecuador) [2019 Open Open Finals] 2019 The Dance Worlds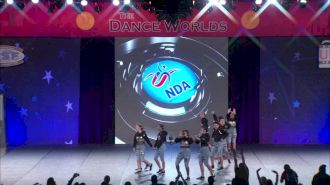 Ultimate Allstars - Red Thunder [2019 Small Senior Coed Hip Hop Finals] 2019 The Dance Worlds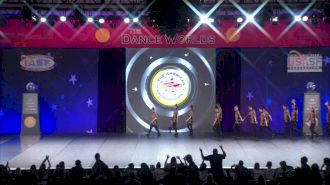 Strut Performing Arts - Sr Coed Hip Hop [2019 Small Senior Coed Hip Hop Finals] 2019 The Dance Worlds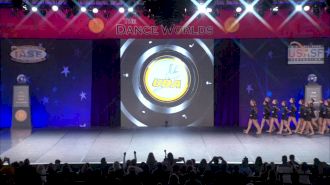 Dancer's Edge Studio - Senior Large Jazz [2019 Senior Large Jazz Finals] 2019 The Dance Worlds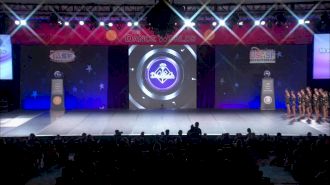 Mt Eden Ballet Academy - (New Zealand) [2019 Open Open Finals] 2019 The Dance Worlds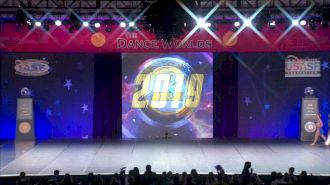 Studio L Dance Co. - Studio L AllStars: Varsity [2019 Senior Large Jazz Finals] 2019 The Dance Worlds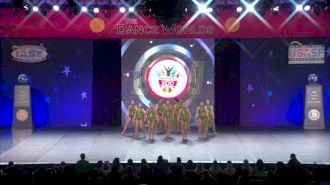 RSD - Leading Ladies (Wales) [2019 Open Open Finals] 2019 The Dance Worlds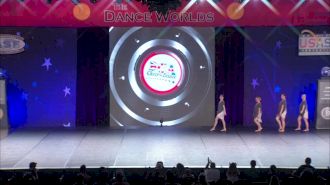 Dance and Cheer Academy - DCA Platinum (Scotland) [2019 Open Open Finals] 2019 The Dance Worlds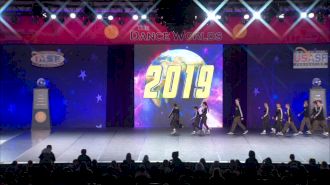 Adrenaline Allstars - Thunder Crew [2019 Small Senior Coed Hip Hop Finals] 2019 The Dance Worlds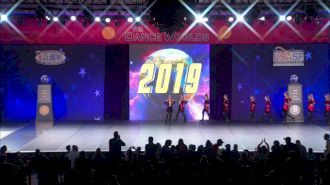 Premier Athletics - Clayton - Scorpius [2019 Senior Large Hip Hop Finals] 2019 The Dance Worlds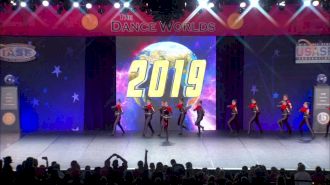 Power of Dance - Warriors [2019 Senior Large Pom Finals] 2019 The Dance Worlds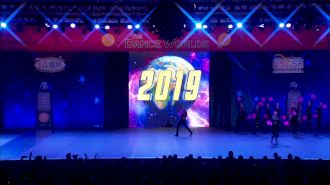 Champion Legacy - Champion Legacy [2019 Senior Large Pom Finals] 2019 The Dance Worlds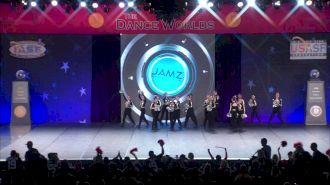 Xtreme Dance - Xtreme Dance [2019 Senior Large Pom Finals] 2019 The Dance Worlds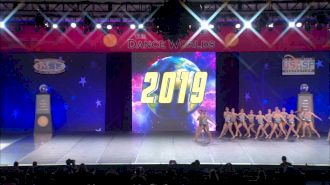 Golden Girls - (Colombia) [2019 Open Open Finals] 2019 The Dance Worlds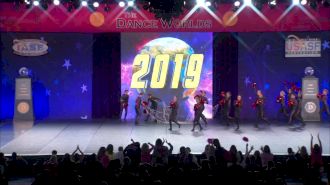 Music City All Stars - Music City All Stars [2019 Senior Large Pom Finals] 2019 The Dance Worlds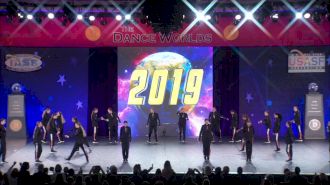 Dollhouse Dance Factory - Hustle [2019 Senior Large Hip Hop Finals] 2019 The Dance Worlds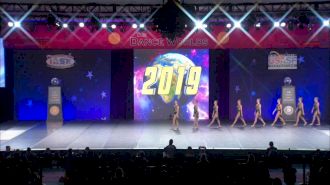 CFU Ukraine - (Ukraine) [2019 Open Open Finals] 2019 The Dance Worlds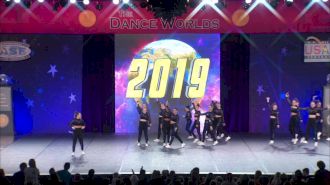 Champion Legacy - Champion Legacy [2019 Senior Large Hip Hop Finals] 2019 The Dance Worlds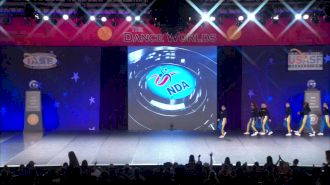 Imperial Athletics - SUPREMACY [2019 Small Senior Coed Hip Hop Finals] 2019 The Dance Worlds