For Small Gym September, FloCheer will be showing some major love to the small, next-generation gyms and it's up to YOU to decide who you want to see!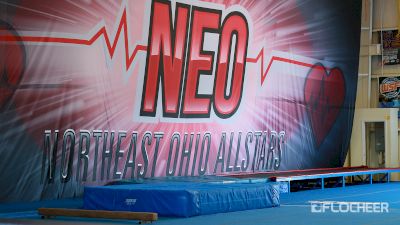 N.E.O. All Stars: All-Access Gym Tour
Oct 1, 2019
Go inside Ohio's longest-running All Star program! From their championship banners to their coveted World's mat, this gym is full of history and character that would motivate any athlete to be their best.
Can't Get Enough Of N.E.O?
Inside Practice With N.E.O. Heartbreakers
20 Fun Photo Moments From N.E.O All Stars
5 Fun Facts With Ohio's Longest Running All Star Gym