For Small Gym September, FloCheer will be showing some major love to the small, next-generation gyms and it's up to YOU to decide who you want to see!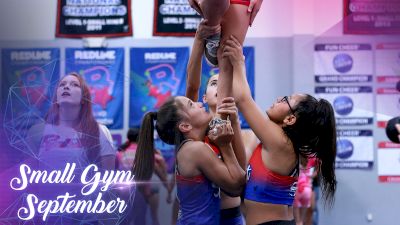 We Are Spirit Evolution
Sep 20, 2019
Spirit Evolution is a gym that is passionate about their athletes and growing All Star cheer and dance. Located in Eagle Pass, Texas, this thriving small gym is the most competitive cheerleading program in the area; drawing in skilled athletes from Del Rio, Uvalde, Carizzo Springs, and surrounding areas.
In 'We Are Spirit Evolution' learn more about the program's history and goals from owner's J.M. and Carlos!