Spirit Of Texas A-Team: Making The Grade [Episode 2 Trailer]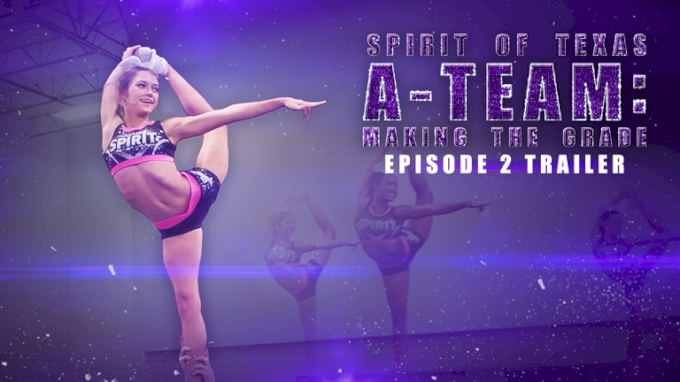 SEASON 1 | EPISODE 2 TRAILER


The ladies of A-Team continue their journey to execute skills and build another top-notch routine in Spirit of Texas: Making the Grade Episode 2. Catch up with A-Team on how they're doing after skills camp.
When they aren't in the gym, the team continues to bond as a team and grow their sisterhood. Episode 2 shares what the A-Team is like off the mat during team bonding events.
Join FloCheer now for exclusive access to watch the Spirit of Texas A-Team: Making The Grade six-part docuseries. A subscription also includes complete access to live streaming coverage of the 2018 Cheerleading & Dance Worlds. You can also use your FloCheer login on Varsity TV for total access to watch all the live competitions and events, routine videos, original documentaries, and premium content.
---
Watch the FULL Spirit Of Texas: Making The Grade Series: