Seeing It Through To The End: Walkthrough Practice With Woodlands Elite Black Ops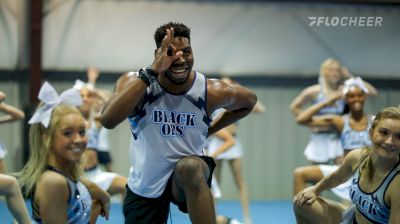 For years Woodlands Elite Black Ops have been among the best in the Senior Medium Coed division but have yet to see their dream of winning gold become a reality.
This season their coaches want them to see this dream through to the very end. While the championship is won in Orlando, the gold is earned back home at practice.
Walkthrough practice with Woodlands Elite Black Ops as they work to accomplish their dreams at The Cheerleading Worlds in May.