USA Cheer
USA Cheer Recognized by US Olympic & Paralympic Committee
USA Cheer Recognized by US Olympic & Paralympic Committee
USA Cheer joins the U.S. Olympic and Paralympic family as a member of the USOPC Affiliate Organizations Council.
Jan 12, 2023
by Leanza Pieroni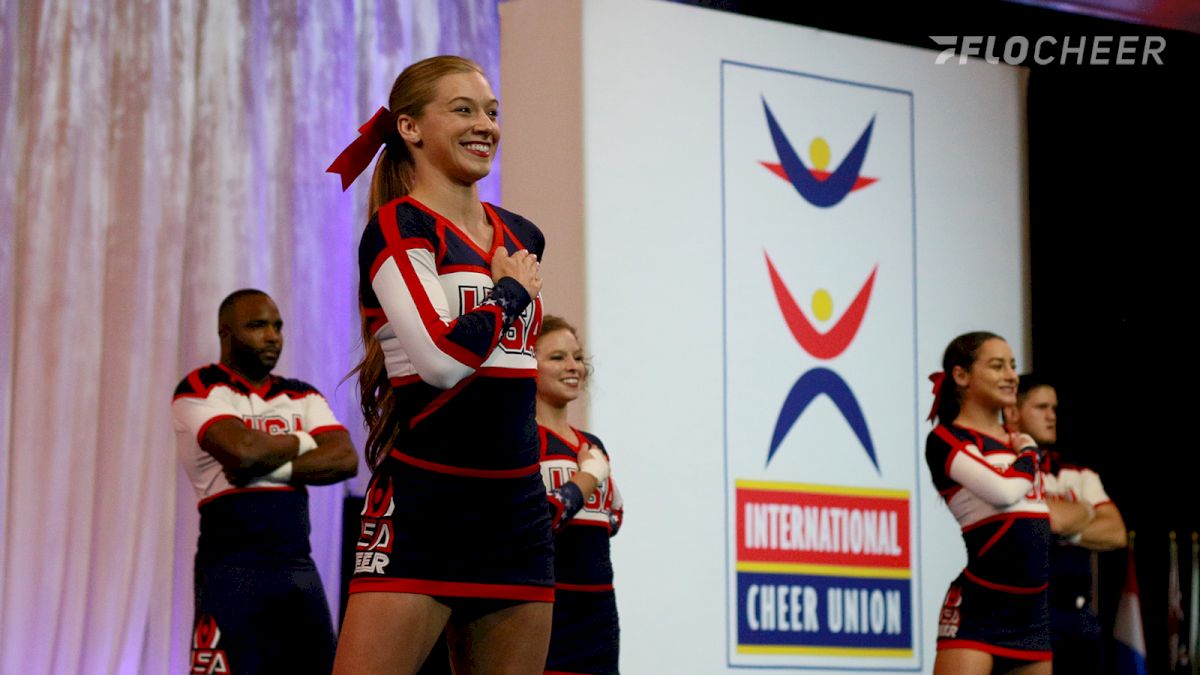 Today is a historic day for cheerleading in the US!
USA Cheer, the national governing body for sport cheering in the United States was formally welcomed to the U.S. Olympic and Paralympic family as a USOPC Affiliate Sports Organization!
The United States Muaythai Federation, USA Cricket, USA Kickboxing, and USA Lacrosse were also recognized in today's announcement.
This is an incredibly important day for the Olympic Movement, cheerleading and our governing body. Read more here:https://t.co/kBXclPPCpr #icucheer #usacheer #olympics #cheerleading pic.twitter.com/mA6N9UzrFj

— USA Cheer (@usacheer) July 20, 2021
"We are excited to welcome these organizations to the USOPC Affiliate Organizations Council," said Bob Meserve, AOC chair. "Through a thorough review of applications, the nominating committee determined these organizations are making outstanding efforts toward increasing interest and programming opportunities in their respective sports. We look forward to partnering with these organizations to further support the Olympic and Paralympic movements.
The announcement follows USA Cheer's recognition by the International Cheer Union in 2009 and solidifies the organization as the nation's premier national governing body for the sport of cheerleading and STUNT.
"Today is a monumental day for cheerleading and it's nearly 4 million athletes in cheer and STUNT across the United States. Since our inception, USA Cheer's mission has been three primary objectives: promote safety and education, help grow and develop interest and participation in cheer and STUNT; and represent the United States of America in international cheer events. Over the last five years, we have worked tirelessly learning from our peers in the Olympic and Paralympic family to learn and grow as an organization to best serve our sport and our members. I am so incredibly proud of what we have accomplished up to this point and even more excited to build on today's announcement as we continue to grow and expand opportunities for youth in cheer and STUNT." - USA Cheer Executive Director, Lauri Harris.
Previously known as the Multi-Sport Organization Council, the AOC is a partnership between the USOPC and nearly 40 community-based, military, adaptive, education-based, and recognized sport organizations. The council is comprised of one representative from each affiliate organization.
The AOC's mission is to support the Olympic and Paralympic movements by increasing interest in national programming for sports participation through partnerships and collaboration. Its members promote cooperation and communication between the AOC and the Olympic and Paralympic communities by sharing best practices, strategies, and information to continuously improve the quality of their services and operations.
The five new members will join the Recognized Sport Organizations category of the AOC. The RSO category is comprised of national organizations that administer a sport not currently in the Olympic or Paralympic program. These organizations are required to have an affiliation with an international federation that is recognized by the International Olympic Committee. The five new RSOs will join current members Orienteering USA, the Underwater Society of America, USA Dance, USA Football, USA Ultimate, and the United States Polo Association.