2023 WSA Grand Nationals
Insider Info: 2023 WSA Grand Nationals
Insider Info: 2023 WSA Grand Nationals
Everything you need to know to watch all stat cheerleaders compete at the 2023 WSA Grand Nationals LIVE on FloCheer on March 11-12th!
Jan 30, 2023
by Leanza Pieroni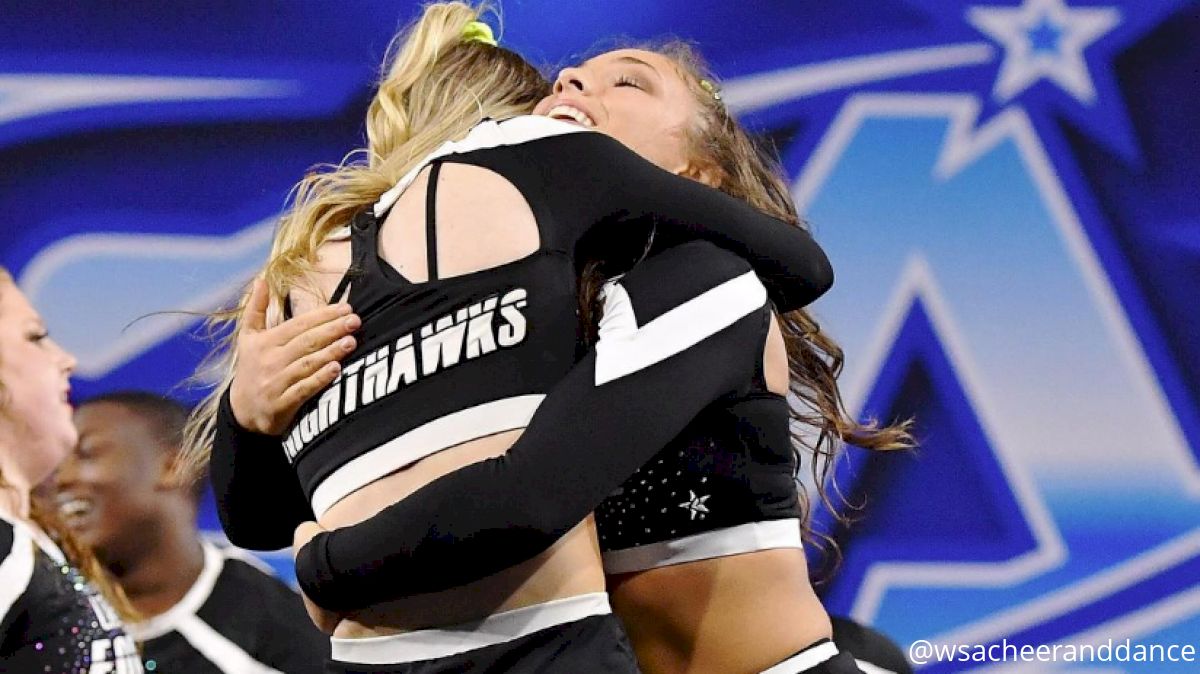 For the second year in a row, FloCheer has partnered with the Worldwide Spirit Association to stream all the action and bring you full coverage from the 2023 WSA Grand Nationals!
Tune in to FloCheer on March 11-12th to watch all star teams shine on stage in Mobile, Alabama at the 2023 WSA Grand Nationals! In the exciting two-day event, teams will be competing for bids to The One Cheer & Dance Finals and The Cheerleading Worlds 2023!
---
Who: All Star Cheer and Dance Teams
When: March 11-12, 2023
Where: The Arthur R. Outlaw Mobile Convention Center in Mobile, AL
Watch: LIVE on FloCheer
---
Venue Insider
Heading to the 2023 WSA Grand Nationals on March 11th and 12th? This year the exciting event will take place at The Arthur R. Outlaw Mobile Convention Center in Mobile, Alabama!
The Arthur R. Outlaw Mobile Convention Center opened in 1993 and boasts over 317,000 square feet, including 16 meeting rooms, two ballrooms, and two exhibit halls that total 100,000 square feet. This waterfront venue incorporates outdoor terraces and expansive windows and hosts local, regional and national conferences and conventions, community events, and more.
Click here for detailed directions and parking information.
If you're in search of a bite to eat or want to take a break from the competition check out this list of food options available in Mobile, Alabama.
Being one of the oldest cities on the Gulf Coast, Mobile has always been able to offer visitors exciting, entertaining, and educational experiences year-round. Looking for things to do while in town? Discover things to do and historical attractions in Mobile.
Hotel Info:
For discounted room rates, use this link.
Parking:
WSA hosts all of their events in large venues, typically convention halls, stadiums or arenas. As such, plenty of parking is typically available on-site or very close to the venue. However, this also means that there is often a parking fee. Any parking fees are charged and retained by the venue or parking lot owners. WSA does not have any control over parking fees or receive any proceeds from it.
---
Bids Up For Grabs At WSA Grand Nationals
The Cheerleading Worlds Bids Up For Grabs:
150 Teams or less:

1 Paid Bid
3 At-Large Bids

151 Teams or more:

2 Paid Bids
6 At-Large Bids
World Bid Policy:
WSA will be offering Full Paid and At-Large bids to The Cheerleading Worlds for Level 6 and 7 teams. For Worlds bid eligibility a team must have their entire program attend a regional WSA Brand competition or at least 75% of the program must attend WSA Grand Nationals. If a program is located 150 miles or further from any regional WSA Brand event, please call 225-291-2365 to speak with a representative.
**A maximum of 1 paid bid may be offered to an Open team. This does not mean that 1 paid is reserved for Open teams**
Bids To THE ONE
The 2023 WSA Grand Nationals offers bids to The One Cheer & Dance Finals, a unique, end-of-season event offered to cheer and dance teams.
Producer companies will award the top 3 placing teams ONLY with exclusive Bids to a choice of Finals locations. Bid teams may choose to compete in any of the Finals locations with the winning teams from divisions in each Finals location advancing to THE ONE Virtual Finals where a panel of the industry's top judging professionals will crown…THE ONE in each division!
Unlike any other end-of-season event, Bids to THE ONE are not handed out to thousands of teams. You have to be among the best in your division at participating bid events to qualify for THE ONE. This exclusivity makes being crowned THE ONE a true reward for your season-long teamwork, dedication, and victory!
---