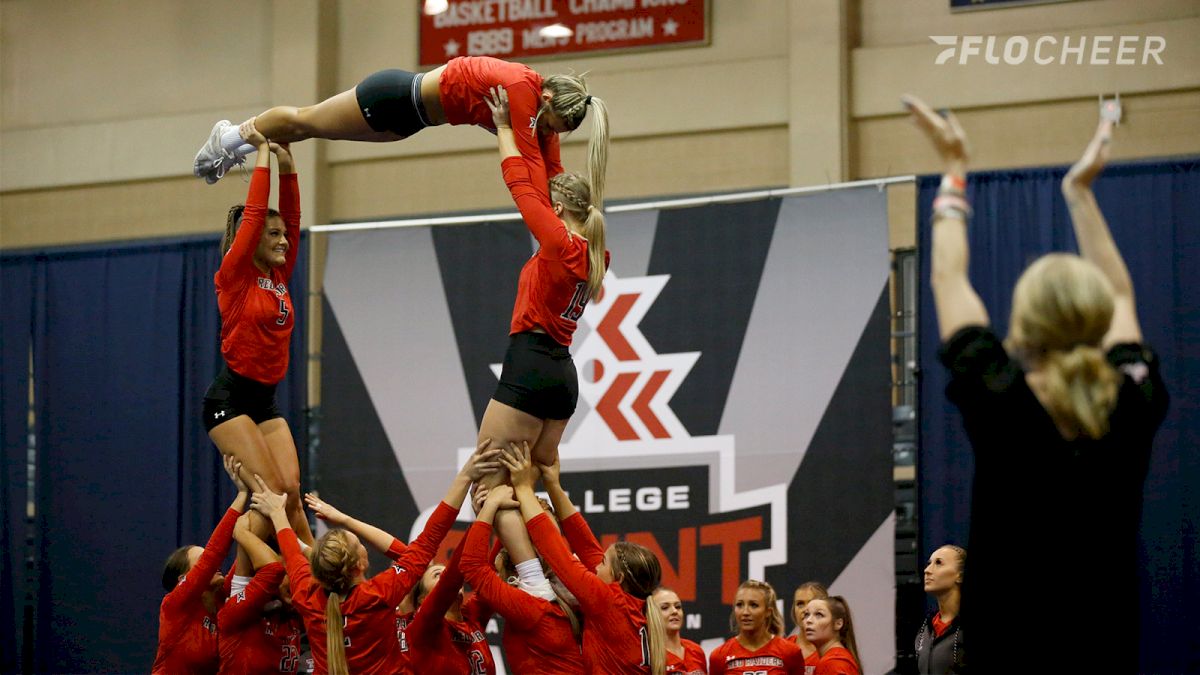 This week's new College STUNT Rankings are out! We are counting down the days until the 2023 USA College STUNT National Championships and as we get closer to the exciting events, we will be keeping a close eye on the weekly rankings to see who will be battling it out at the championships in April.
How The Rankings Are Decided:
Rankings will be updated weekly until the end of the season. Rankings are based on multiple factors, including but not limited to the 2022 end-of-season ranking, current win/loss record, the strength of schedule, head-to-head games, common opponent outcomes, and points allowed.
Click Here To View USA Cheer's Official Rankings
March 27th Rankings: The Details
California Baptist University, Davenport University, Alma College, Jessup University, and Oklahoma State University continue to hold the top ranks across their respective divisions.
---
DI
California Baptist University
University of Kentucky
UT Martin
DII
Davenport University
Oklahoma Baptist University
Concordia University, Irvine
Dallas Baptist University
Ashland University (tie)
Maryville University (tie)(lw:6)
St. Mary's University (TX)
Texas Woman's University
Drury University
Tiffin University
UT Tyler
Ursuline College
DIII
Alma College
Hiram College
Muskingum University
Buena Vista University (lw: 5)
Olivet College (lw: 4)
Fontbonne College
Austin College
NAIA
Jessup University
Vanguard University
Hope International University
Oklahoma City University
Missouri Baptist University
Concordia University, Ann Arbor
Central Methodist University
Ottawa University Arizona
Aquinas College
Arizona Christian University
CLUB
Oklahoma State University
Texas Tech University (lw: 3)
Cal Poly (lw: 4)
Arizona State University (lw: 2)
Michigan State University
Central Michigan University
University of Texas
Grand Canyon University
University of Michigan
UC Davis
Southern Arkansas University
Saint Mary's College (CA)
---