2023 USA Cheer DII, DIII & Club STUNT National Championship
OSU Continues To Be A Powerhouse At STUNT As They Defeat MSU 17-10
OSU Continues To Be A Powerhouse At STUNT As They Defeat MSU 17-10
Oklahoma State University overtook Michigan State University 17-10 on Day 2 of the 2023 USA Cheer DII, DIII, & Club STUNT National Championship.
Apr 28, 2023
by Jaeclinn Hall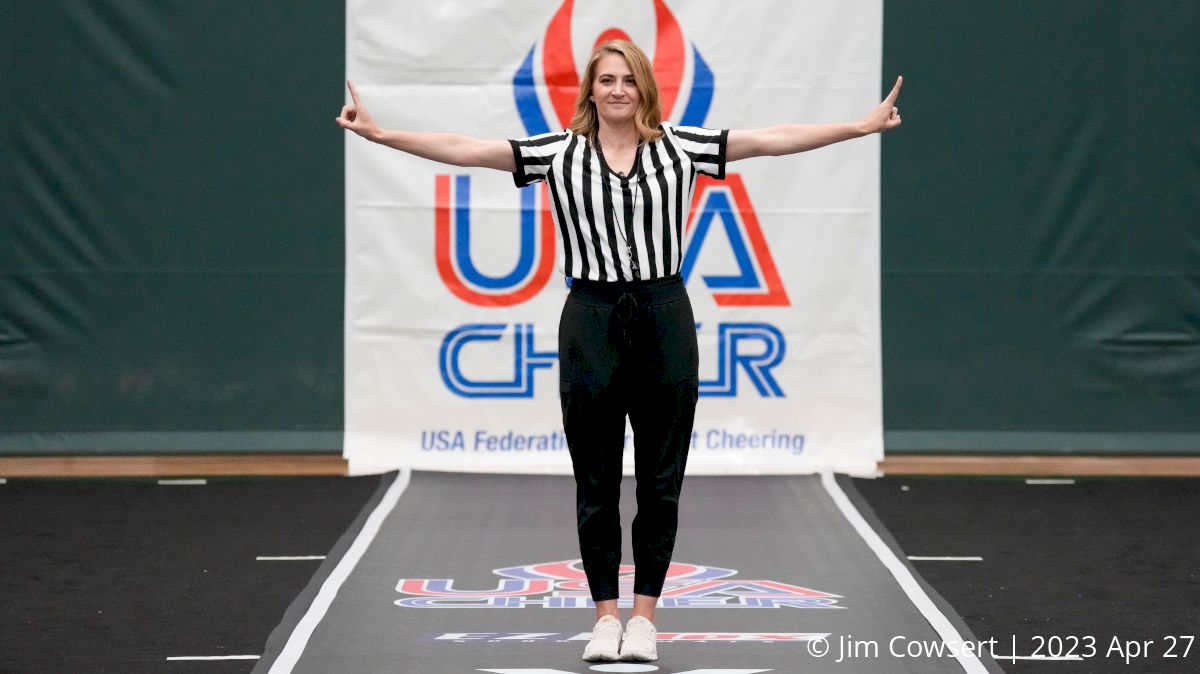 The third game of the Club division kicked off Day 2 of the 2023 USA Cheer STUNT DI, DII, and Club National Championship with a Big 10 vs Big 12 matchup between the Oklahoma State University Cowboys and Michigan State University Spartans!
Both teams are coached by high-caliber coaches. Lindsay Saliotte from OSU who has been coaching STUNT for 11 years, and Paige Thorton from the Spartans has been coaching for seven!
The teams started with Routine 2 in the first quarter. Synchronization and technique are key for teams in this quarter, especially in the lower-level routines. OSU came out early and took the first point. Coach Saliotte then chose Routine 7, as she traditionally goes for those higher-level routines. The Cowboys took all 4 points ending the first quarter 4-0.
The Spartans received possession going into the second quarter of Pyramids and Toss picking Routine 6, a newer routine in STUNT consisting of 16 athletes on the floor and a flip-flop up to a pyramid! Michigan State took the point but OSU called a review to challenge counts and the call was overturned and ended up in a tie making the score 5-1 Oklahoma State.
The Cowboys struggled in the second round in Routine 7 and the Spartans grabbed another point in the second quarter. Both teams went on to tie in the third round but the Cowboys took the last point in quarter two extending their lead 7-3.
Jumps and Tumbling start off the second half of each game and the officials are looking for no steps or hops after tumbling and extended legs and high jumps throughout the quarter.
Michigan State had a fall in Routine 8 leading to OSU taking the first point in Round 1. MSU picked up a point after Routine 2 and forfeited in Round 3 as OSU performed Routine 8. Because OSU did not have an opponent for that round they go against what is called The Standard which is 12 in jumps and tumbling. They had a few hops here and there and because of this, they did not receive the point. For the last round, Routine 4 was called by Michigan State and they gained the last point in Quarter 3!
OSU called Routine 7 to start off strong going into the last quarter! Both teams performed well in partner stunts and MSU forfeited again in the jumps and tumbling. OSU swept that round taking all three points and making the score 11-5. At the end of the 4th, the Cowboys overtook the Spartans to win the game 17-10!
WATCH: Oklahoma State vs Michigan State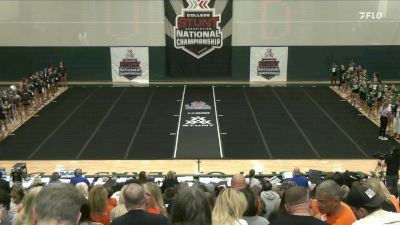 Unlock this video, live events, and more with a subscription!
Get Started
Already a subscriber? Log In
---