2023 USA Cheer DII, DIII & Club STUNT National Championship
Alma College Takes Down Muskingum To Advance To The DIII STUNT Championship
Alma College Takes Down Muskingum To Advance To The DIII STUNT Championship
Alma College defeats newcomer Muskingum University 20-0 to advance to the 2023 USA Cheer DIII College STUNT National Championship game.
Apr 28, 2023
by Jaeclinn Hall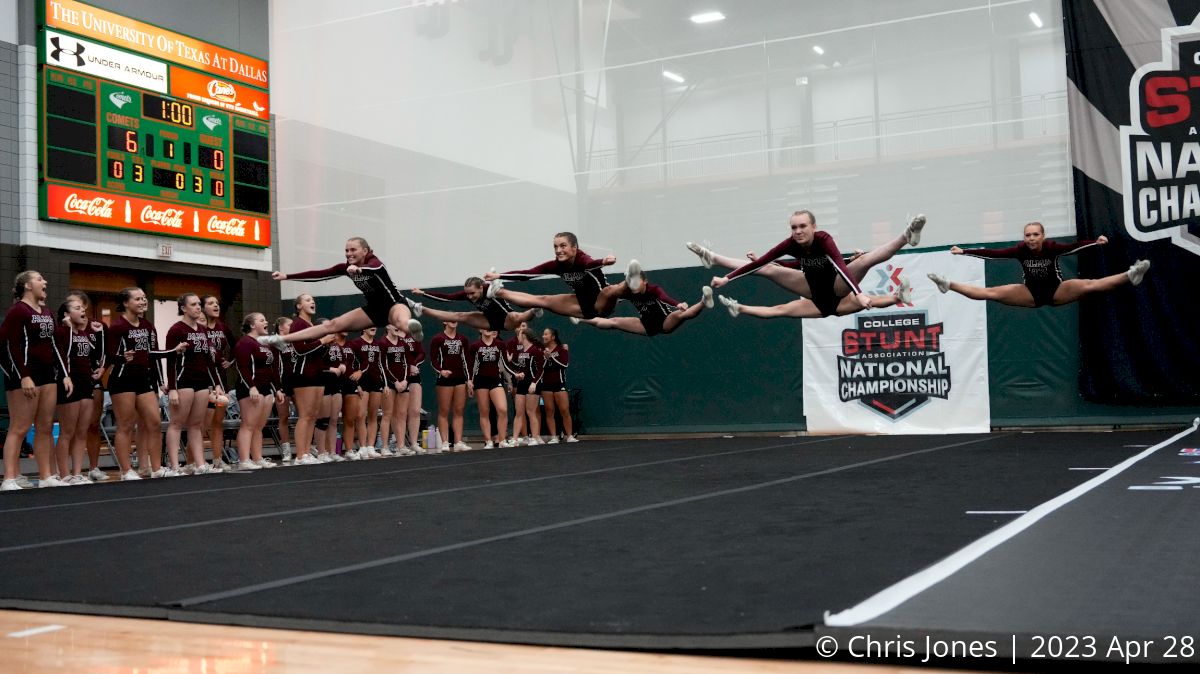 Game 2 for the DIII teams at the 2023 USA Cheer STUNT National Championship kicked off with Alma College, a seasoned program that has been a part of STUNT for 11 years, facing off against the newcomers Muskingum University, who is a second-year program competing at STUNT Nationals for the first time!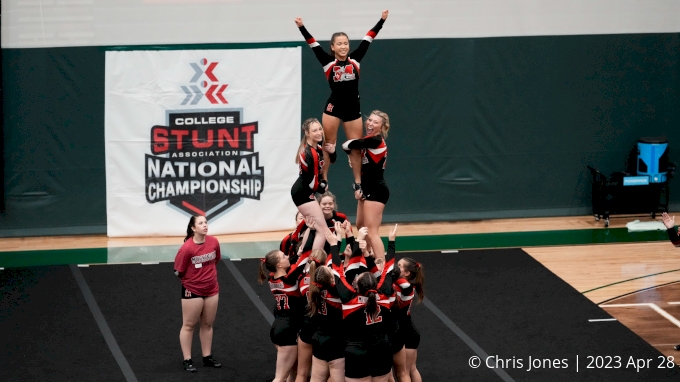 Alma won the opening coin toss and started with possession. They chose to push the difficult as they called Routine 8 which caused Muskigum to forfeit. Alma received the point starting off strong 1-0. The Muskies choose Routine 1 but Alma claimed their second point to gain possession and chose Routine 6. Muskingum forfeited once more though Alma did not receive the point in Round 3. The Muskies played a strategic game in Round 4 choosing Routine 8 and forfeiting to Alma. Alma had a few mistakes and did not receive the point ending the first quarter 2-0.
In the second quarter, Muskingum was a fierce competitor but Alma College took 3 of the 4 points ending the half 5-0.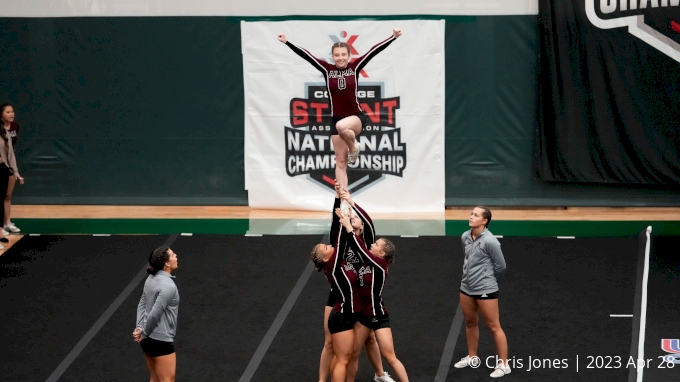 Alma College started off strong in the second half of Jumps and Tumbling by gaining all four points and growing their lead to 9-0 before going into the fourth and final quarter of the game.
Alma College truly stood out in Routine 6 during the third round of the fourth quarter making their score 17-0. The Muskies kept up with Alma throughout the fourth, you could truly see how excited they were to learn and grow as STUNT newcomers. In the end, Alma College swept the game 20-0.
Muskingum will face off against Buena Vista on Saturday at 10 AM CT to see who will play Alma College in the DIII Championship game at 2:30 PM CT.
Watch Alma College vs Muskingum University
Unlock this video, live events, and more with a subscription! Get Started

Already a subscriber? Log In
Live Now
·
Apr 27-29, 3:00 PM UTC