2023 USA Cheer DII, DIII & Club STUNT National Championship
Alma College Goes Back-To-Back As Your DIII STUNT National Champions
Alma College Goes Back-To-Back As Your DIII STUNT National Champions
The Scotts from Alma College defeated the Fighting Muskies to become your back-to-back DIII College STUNT National Champions!
Apr 29, 2023
by Jaeclinn Hall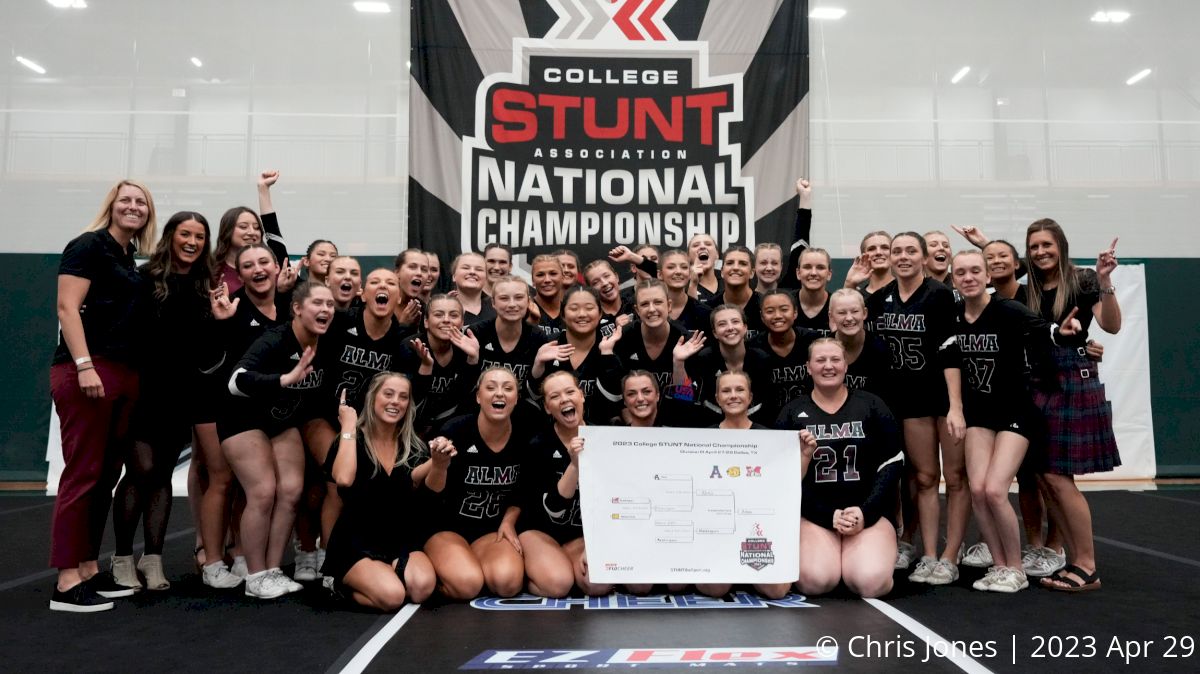 The DII College STUNT National Championship took place today at 2:30 PM CT between Alma College and Muskingum University, a match-up we got a preview of on Day 2 of STUNT Nationals.
Alma was a great mentor for the DIII programs throughout the tournament and the Muskingum Muskies were excited to play in the DIII Championship game for the first time ever!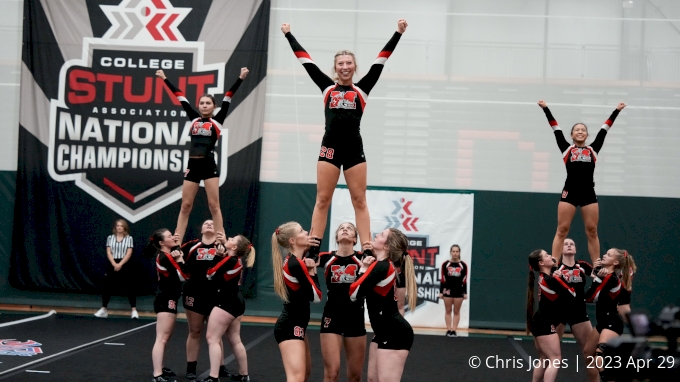 Alma gained possession and started off partner stunts with Routine 2 and took the first point of the game. The Fighting Muskies went on to choose Routine 4 which was the highest-level partner stunt routine we saw them compete all weekend. They made a few modifications, which is encouraged for newer programs, but ultimately the point went to Alma making the score 2-0. Alma extended their lead finishing out the quarter 4-0 against the Muskies!
As the teams went into the second quarter of Pyramids and Tosses, Alma College went on to sweep each round and finished the first half with an 8-0 lead.
Alma Fun Fact: It is a tradition for coaches at Alama College to wear a quilt during their home games so Coach Michelle wore one during the championship game!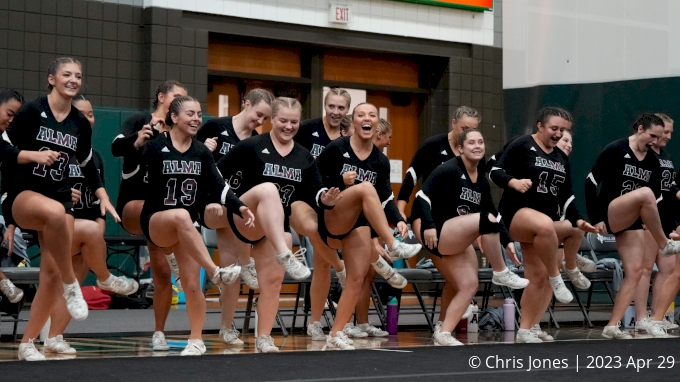 In the third quarter, Alma College took the first point gaining possession and called Routine 7. The Muskies forfeited the round and the Scotts took yet another point making the score 10-0! The perennial powerhouse finished out the third quarter 12-0.
Going into quarter 4 the Muskies gained possession and wanted to see the Scotts perform Routine 8! The Scotts were up to the challenge and made modifications here and there as needed but challenged themselves and took two of the three points in Jumps and Tumbling as well as Pyramids and Tosses. They finished round one with a score of 14-0!
In round two, Alma went on to take all three points. They continued to be a force to be reckoned with and captured all three points again in round 3 making the score 20-0! Alma finished the quarter by calling Routine 1 and Scotts went on to take the final three points of the game making them your back-to-back DIII College STUNT National Champions!
Watch Alma College vs Muskingum University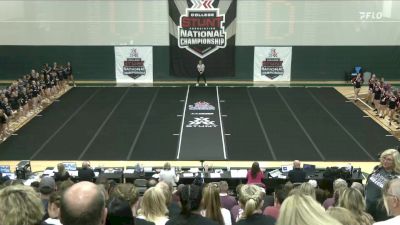 Unlock this video, live events, and more with a subscription!
Get Started
Already a subscriber? Log In
---