Team Australia Wins Gold & Silver Medals At ICU World Championships
Team Australia Wins Gold & Silver Medals At ICU World Championships
The Team Australia cheerleading teams win gold and silver medals at the ICU World Cheerleading Championships in Orlando, Florida.
May 12, 2023
by Leanza Pieroni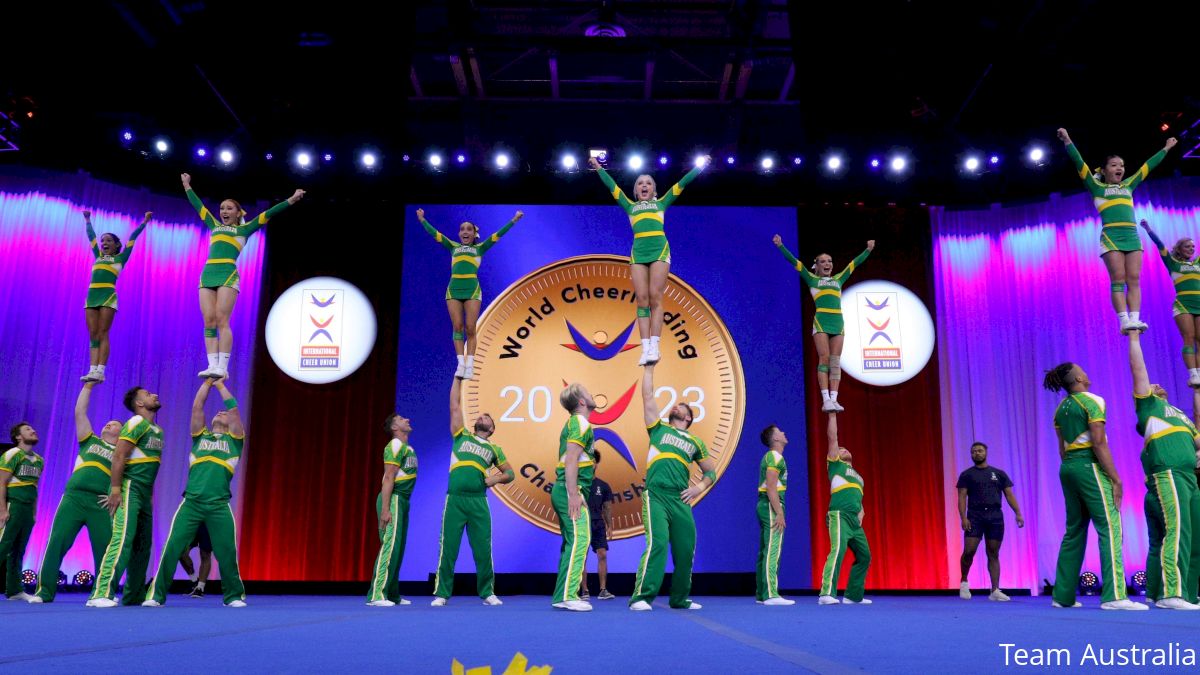 ORLANDO, FLORIDA: For the first time in over 10 years, the Australian Cheer Union sent over two National Cheer teams that were selected from the nation's best cheerleaders from across the country, and they made their mark on the international cheerleading community, with the coed team winning a silver medal and the All Girl team being crowned WORLD CHAMPIONS!
This is the first year Australia has ever won the ICU World Cheerleading Championship title, and to do it from a nationally selected team with athletes from across the country is a testament to how Australia has become a powerhouse in competitive cheerleading. The result has cemented Australia's status as global contenders in a sport dominated by the USA and showed Aussie cheerleaders that anything is possible.
The teams prepared for this competition by attending three training camp weekends in Australia, and just three practice sessions the week before the competition in the USA. To be able to not only put together a routine of such a high caliber, but also to execute it at a level to be considered for the tops spots is a massive effort and we are so proud of our coaches and athletes of our national cheer teams, they conducted themselves with a level of professionalism and sportsmanship that was a level above anything we have seen before, and it paid off!
"We finally achieved our goal of being crowned world champions!" Said Derrick Turner, the head coach of Team Australia - All Girl.
Team Australia All Girl Elite
"The athletes and coaches of our national teams have stepped it up to a level, not yet seen before in our country, and we are so proud of the efforts of everyone involved in achieving this amazing outcome," Said Eddie Davey, the head coach of Team Australia - Coed Elite
Team Australia Coed Elite
Stay up to date with Team Australia by following them on Instagram at @teamaus_cheer.
If you would like to get further information, or schedule and interview, please get in touch with Eddie Davey, via the following sources:
Email: eddie@southerncrosscheer.com.au
Phone: 0425 406 396
Instagram: @teamaus_cheer