IASF
Team JAPAN Coed Elite Takes Home The Gold At ICU!
Team JAPAN Coed Elite Takes Home The Gold At ICU!
Catch up with Team JAPAN Coed Elite head coach Sonoka Kasahara to hear about the team taking home their first gold medal at the ICU!
Jul 28, 2023
by Arielle Dworetsky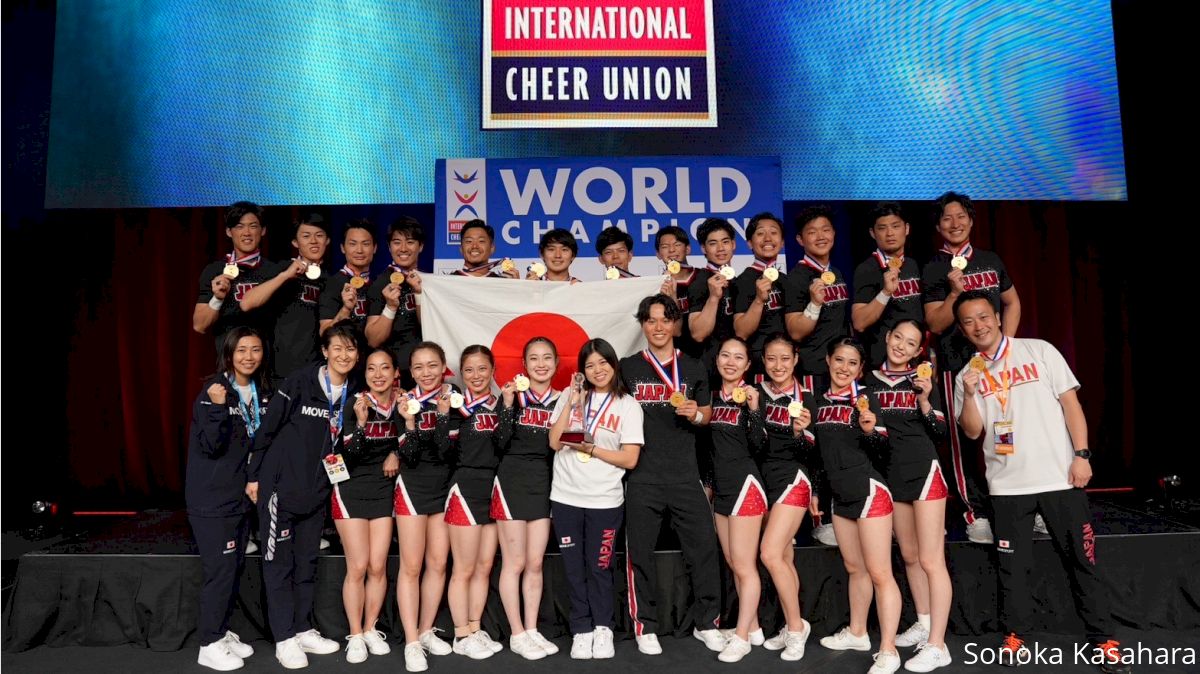 Over the past two decades, cheerleading has grown at a rapid rate around the world with more and more countries attending the ICU Junior World and World Cheerleading Championship.
This History of Team JAPAN
In 2010, Cheer Japan was founded and the organization sent over three teams including Team Cheer Freestyle Pom, Team Cheer Hip Hop, and Team Cheer Jazz. Team Japan left the World Cheerleading Championship successfully by taking home 2nd place in Team Cheer Jazz and Team Cheer Freestyle Pom and earning a World Championship title in Team Cheer Hip Hop on their debut year of attending the event!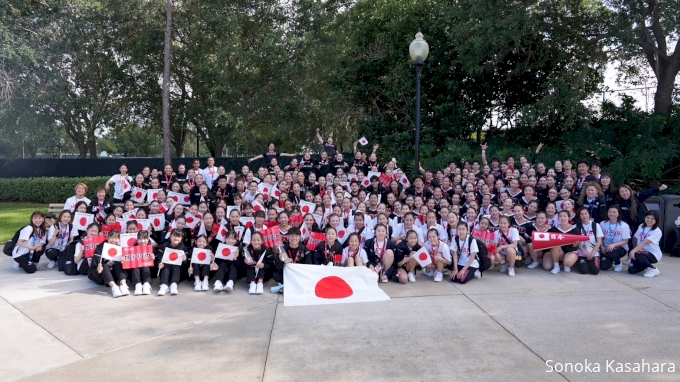 For the years following their inaugural season of attending the championship the Team Cheer teams found continued success and always landed a first, second, or third place finish. The program added more teams to the mix and brought the Doubles Team Cheer Hip Hop and Doubles Team Cheer Freestyle Pom in 2021. The two doubles teams proved to be victorious and each brought home a gold medal for Team Japan.
Team Japan sent over their first All Girl Elite cheerleading team in 2011 followed shortly after by Coed Elite debuting in 2014. Both teams took the floor showing their pride for their country but falling short of the podium. The All Girl and Coed Elite teams returned to the event year after year and while All Girl began to climb the ranks and Junior All Girl landed their first World Championship title in 2021, Coed Elite continued to be unsuccessful.
Team Japan athletes and teams are selected by competing at the JAPAN OPEN each December and the teams who had the highest scores could then be considered for the final selection as a result, ten national teams were selected.
For the 2023 ICU World Cheerleading Championship, All Girl Elite and Coed Elite took a different approach to forming their teams. For the program's first time, the nation's best cheerleaders from across the country would battle it out for a chance to take the mat with Team Japan in Orlando, Florida. The first video tryout was held in August, and the athletes who passed the video tryout were then invited to team training which was held once a month between September and November. The final tryout for both All Girl Elite and Coed Elite was held in December and then the teams were finalized.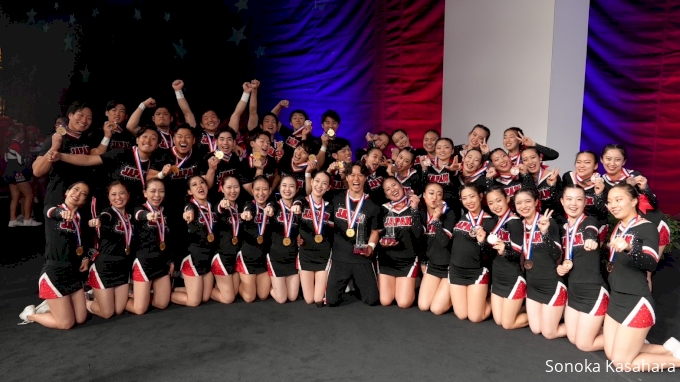 It was the first time Cheer Japan decided to select cheerleaders from across the country. So we were very excited to see what kind of results the teams would produce at ICU. The outcome was beyond our expectations!
FloCheer had the chance to chat with the head coach of Team JAPAN Coed Elite, Sonoka Kasahara, to talk about the team's experience at the 2023 ICU World Cheerleading Championship where Coed Elite took home their first gold medal!
What is the preparation process like for the teams?
For Coed Elite and All Girl Elite, the teams prepared for the competition by practicing together once a week for four hours. These weekly team training spanned from the time the two teams were selected up until the championship in April. During these four months prior to the competition, the athletes would have weekly stunt and tumbling homework that had to be completed. When Team Japan arrived in Florida, we had one final training session at Top Gun All Stars.
What was the goal for Team JAPAN Coed Elite heading into the weekend?
First and foremost, making it to finals was our primary goal. We had never made it to finals in the past. This year, after moving into finals in 4th place we realized we had a good chance at winning a medal. We listened to the judge's feedback after our prelims performance and changed our routine for a better outcome based on the critiques given. After that, our day two goal became, "Push to win SILVER."
What did it mean to you to watch your athlete's hard work pay off and hear your national anthem play as they were crowned World Champions?
Watching our athletes stand on the highest podium and earn a gold medal for Team JAPAN made me feel very proud. 15 out of 22 of our athletes had never traveled to Orlando so seeing our team, who had very little experience competing at ICU and after trying a new training technique, win gold was very surreal. I am most proud of how all the athletes dedicated themselves to the training schedule for six months and returned home as World Champions!!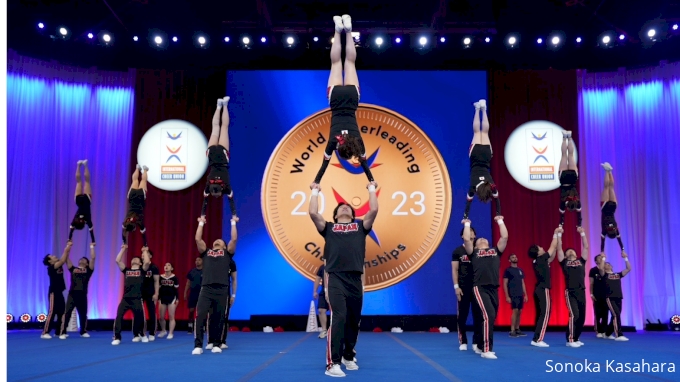 What is your favorite part about attending ICU?
One of my favorite things was seeing "JAPAN" across our athlete's chests when they took the stage. Seeing the representation of our country on such a grand scale gave me a strong sense of pride. My second favorite part of ICU is the cultural exchange! Getting to know other athletes from around the world is one of the most incredible experiences of competing at the ICU.
What do you hope for the future of Team Japan?
Our next goal is for both Coed Elite and All Girl Elite to win in the Premier division. After the success that Team Japan has had this year, we hope the program and teams can continue to grow. We really want our success to resonate with Japanese cheerleaders and encourage more athletes to become part of the National Team. As Cheer Japan, we aim to have enough teams to compete in all divisions at ICU and bring home more medals!