By: Vicki Dill

Successful cheerleading programs don't happen by chance—they're a result of people coming together to achieve great things with cooperation, hard work, commitment and respect. It takes a combined effort from coaches, athletes and parents for the stars to align. And that's exactly what's happening right now at a gym in the small Texas town of Schertz, a suburb on the northeast side of San Antonio, that's gaining momentum and attracting attention for strong finishes and innovative choreography: the Stars Vipers.
The program qualified all of its teams for Summit or Worlds the last two seasons. Last year, all of its teams made it to finals at Summit and Worlds. The Stars Vipers have been around since 2003 and is growing by nearly 30 percent each year. Training in a facility with only 10,000 square feet, they have 260 competitive athletes. The program was founded by Peggy Larson, who built a solid foundation during her time there, but was acquired by Stars Vipers parents Danny and Rebecca Rios in 2013. Danny, along with several of his coaches, filled us in on what it takes to build a winning tradition.
I love the culture at Stars. It makes me excited to come into work knowing that our athletes are just as passionate as we are about everything that goes on at Stars Vipers. From our amazing bosses, who are very active in everything we do, to our amazing parents that support and believe in our process, Stars is a place filled with energy and enthusiasm! —George Martinez
Your program appears to grow every year—are there key things you do to directly contribute to this?
We believe there are several things we do that bring the right coaches, parents and athletes to the gym and growth just happens to be a byproduct of those principals. Truthfully, growth is not our mission.
We believe the product that hits the floor at every level draws new athletes/parents to the gym.
We have a high standard of commitment to all our levels. If you are a parent, you want to know your athlete's team is as important as any other team in the gym and the money you invest for your athlete's development is well spent.
If you're a coach, you want to know the parents/athletes you are leading understand the commitment it takes to be in the gym and on a team so you can best do your job. A coach he/she also needs to know that the organization has the utmost passion for every team. Most importantly, the athlete needs to see the passion from every coach, parent and leader that their team is just as important as any other team in the gym.
One of our best resources is our coaching staff. We like to refer to them as the 'best coaching staff on the planet' led by our All Star Director George Martinez and supported by veteran coaches like Clari Guzman, Anthony Etheridge, Chris Hendon, and many other talented, experienced coaches who are setting the standard for our future.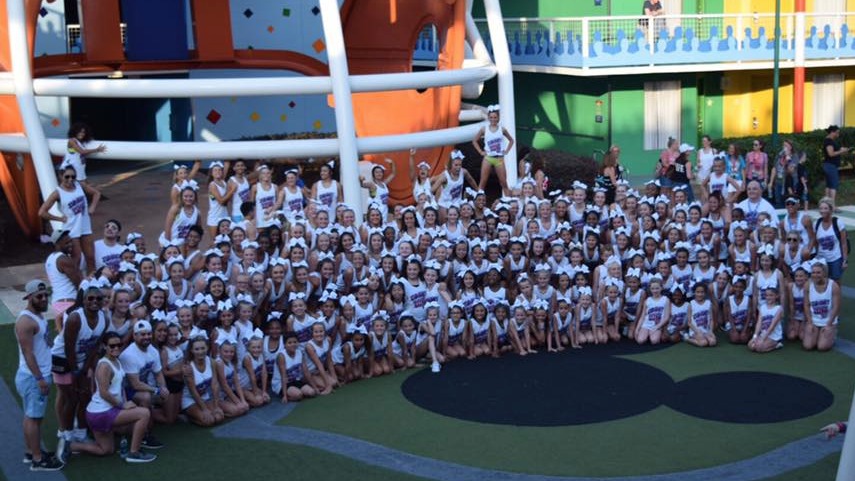 What are the standards you hold your coaches, athletes, and parents to?
We set the standard in our gym high, and set goals that some would shy away from. We remind them that success is not defined by a ring, jacket or banner. We believe success is being able to look your team and coaches in the eye knowing you have done everything you can do to be the best team member you can be.
As a coach of Stars Vipers, how do you stay fired up about coaching every day?


Coach Chris Hendon:
What keeps me going after so many years is the passion of the parents, athletes, coaches and owners. I love to see the progress of the athletes every day, and the shine on their faces when they get new skills. Watching them go from talking about a new skill to ownership of the skills keeps me going. I love to teach kids and prepare them for real life through hard work, determination and teach them what passion really means.
Coach Anthony Etheridge:
The No. 1 aspect of this gym that keeps me motivated is growth. It's been so awesome to sit back and witness the transformation and direction that the program has taken over the years. Just the foundation alone and trusting the process, believing in God's plan and seeing the slow build of strength has been a phenomenal feeling. Knowing what steps are being taken to make this a MORE than successful program and seeing the sacrifices that each person is making on a daily basis makes it difficult to not wake up and give it your all because you know the staff, the kids, the parents and the owners deserve it.
Do you have some specific traditions that bond your program?
Rebecca does an amazing job of putting together special messages prior to competitions for every team that helps our athletes understand they are achieving bigger lessons in life than winning a cheer competition by being on the team.
There is only one way things get done in this gym, and that is TOGETHER.
How do you keep your athletes from leaving the gym for other opportunities?
We feel athletes need to find the right environment that best suits them. We really do not spend time trying to recruit athletes into staying or coming to our gym because we don't feel it is the right thing to do. We have been extremely blessed over the last few years with interest from outside athletes that may have not looked at Stars Vipers as an option before for a variety of reasons.
Don't get me wrong, we are not in the business of wanting athletes to leave, but we also understand our gym is not for everyone. You have to be an athlete that wants to be here to be a Viper and on a team regardless of position, tumbling pass or jump position, knowing it is all about the team becoming one heartbeat. If an athlete/parent is unhappy and feels there may be greener grass in another gym we support and respect their personal decision.

What's your best advice for other gyms trying to build successful programs?
Establish a simple mission and believe in it! Understand you cannot be everything to everyone. Keep your staff and athletes perspective active in important decisions you are making daily. As long as your heart is in the right place, all will be OK.
You have a lot of older athletes on senior teams—how do you keep them motivated and enthusiastic about working hard?
Last year was our first year having a Worlds team, so we still have a ton to learn and experience. Yes, we did have older athletes, but the ones that we settled on were the right fit. We were so blessed to have the experience and leadership that these athletes brought to the team. Each one of them left a lasting impression on athletes and coaches that are on the team this year.
This year is a lot different because we do have some tenured athletes, but the majority of the athletes on the team are Vipers we have moved up that have grown up in our coaching philosophy and are used to our standards. We are hoping that the combination of our experience from last year, added talent from new athletes and a larger foundation of tenured Vipers will lead to another successful year at Worlds.
What are three things people would find most surprising about the Stars Vipers program?
1. Regionally, people believe we are a large gym, but we consider ourselves a mom-and-pop shop.
2. We tend not to have extra practices.
3. We have qualified 100 percent of our teams for Summit or Worlds the last two seasons. Last year, all of our teams made finals at Summit and Worlds.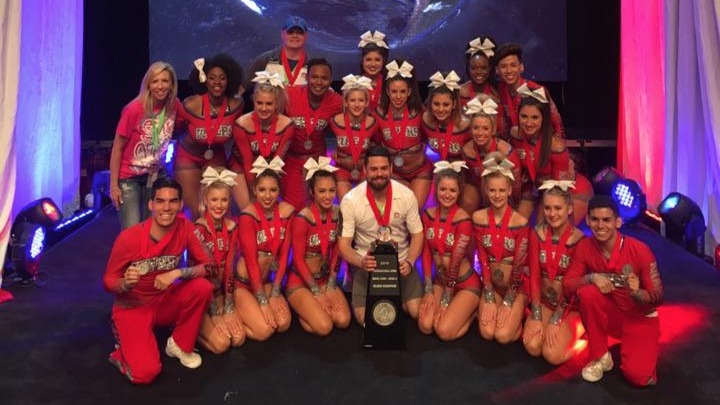 We have our eyes on this program and look forward to watching their progress and success in the 2016-17 season. GOOD LUCK, Vipers!