Central Jersey Allstars is taking on a new approach to the 2017-2018 season. The entire program takes pride in their ability to stay fit. Gym owner Patty Ann Romero started a new motto to motivate each team this season: "We don't practice, we train."


Practice can mean repetition and in this case, it means repeating an activity. For cheerleading, I personally think that they need to train their entire bodies and minds. That's why some training is mental but some is to help build stamina.
The CJA coaches feel that some of their most talented athletes may practice great, but often lose their mental strength the moment they take the mat at a competition. After watching several of their athletes experience this, they realized that needed a different approach this season to help set each CJA cheerleader up for success.
Each CJA team is doing crossfit as a team this season. This strategy is focusing specifically on improving each team's endurance while building team unity. During their crossfit sessions, they are divided into small groups among each team. They push each other while working cohesively to complete their tasks. For example, groups of four cheerleaders work together to run with a 225-pound sled!
All of the CJA senior level teams run 1-2 miles before practice. When winter comes, they get creative and utilize the space in the gym to complete their mile. CJA strongly believes that core workouts are key. One of the coaching staff's favorite drills is planks on a medicine ball. This takes a plank to the next level as it builds core strength.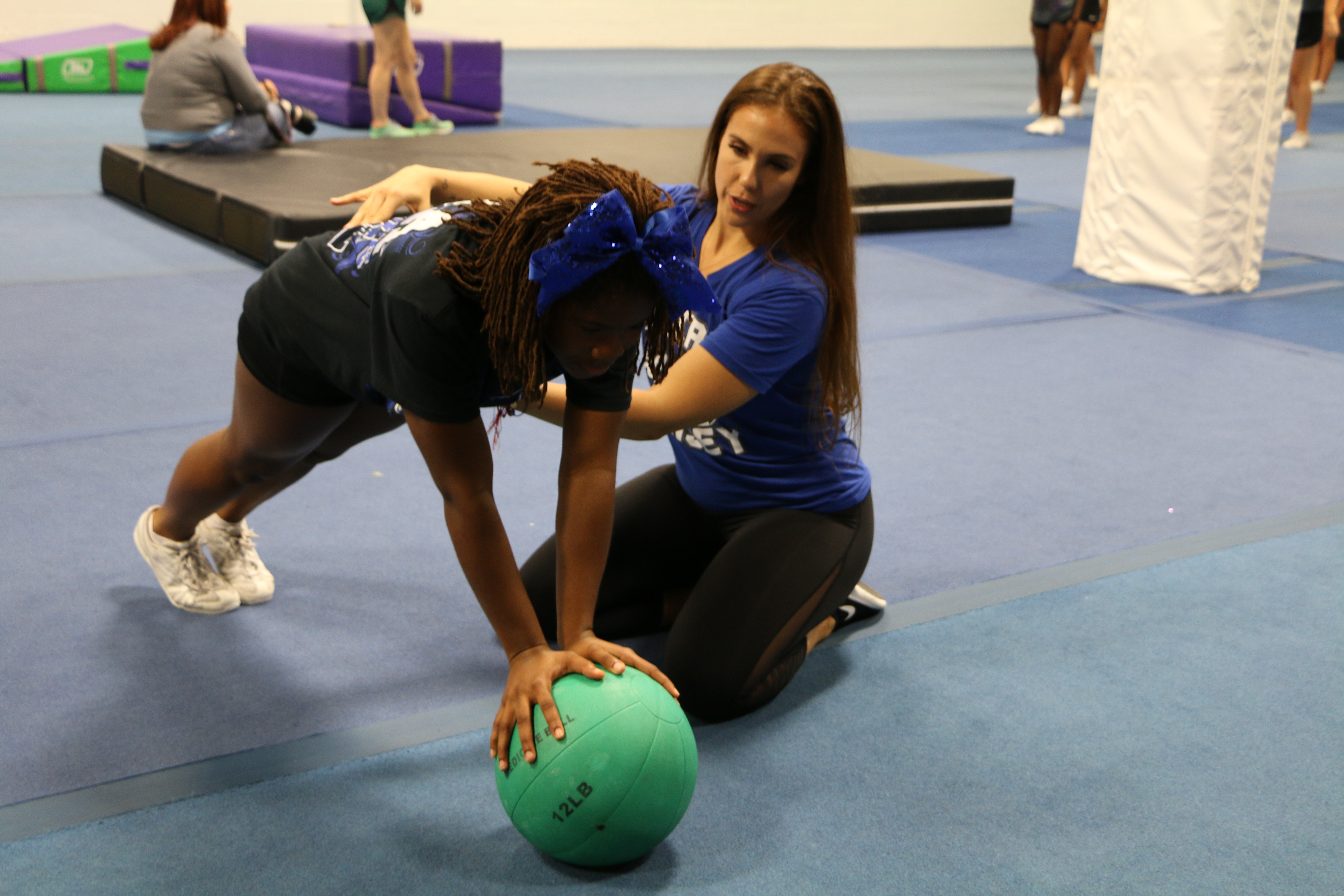 Coach Gina working on core drills with one of the athletes.
Utilizing ankle weights for jump conditioning has helped CJA make a huge improvement with their jump scores. After doing hip flexer drills, kicks, and leg lifts, they then do their jumps without the weights on and see their progress!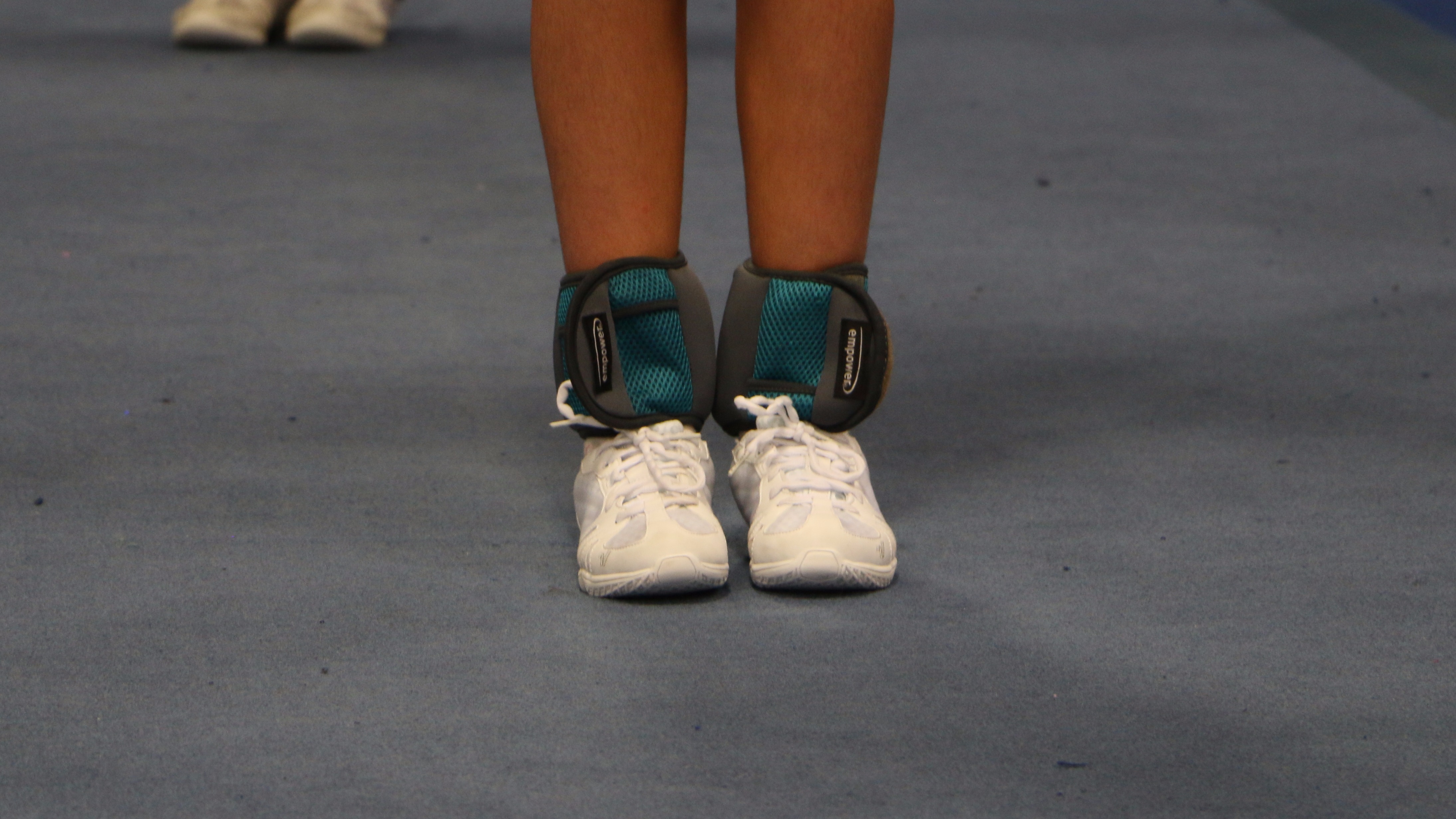 As the athletes are seeing themselves improve from the new training process that the program has adapted, they desire to continue to condition in hopes of seeing more progress that will lead them to success this season. Stay tuned to see how the teams from CJA will improve from their new training mechanisms!


Be the first to know! Get breaking news, exclusive interviews, team features and more of your favorite content from FloCheer - delivered straight to your inbox.