Five Star Athletics is ready to make a name for themselves in the new Level 5 Coed XS division at Worlds 2018! The team of 12 girls and 2 boys is excited to compete for the chance to earn one of the first Worlds globes in the XS Coed division.

In 2010, Five Star became one of the first all star gyms to open in Reno, Nevada. Gym owner Shelley Shepard said that Reno had little to no knowledge of what All Star Cheerleading was in 2011.

"We set the goal to take a team to worlds by 2013," she said. "With a lot of heart and athletes ready to push, we build our dream."

Five Star is known for their strong stunting. You can expect see even more of that this season along with increased variety of tumbling.

"We are looking to put on a great show and build a huge fan base" Shepard shared.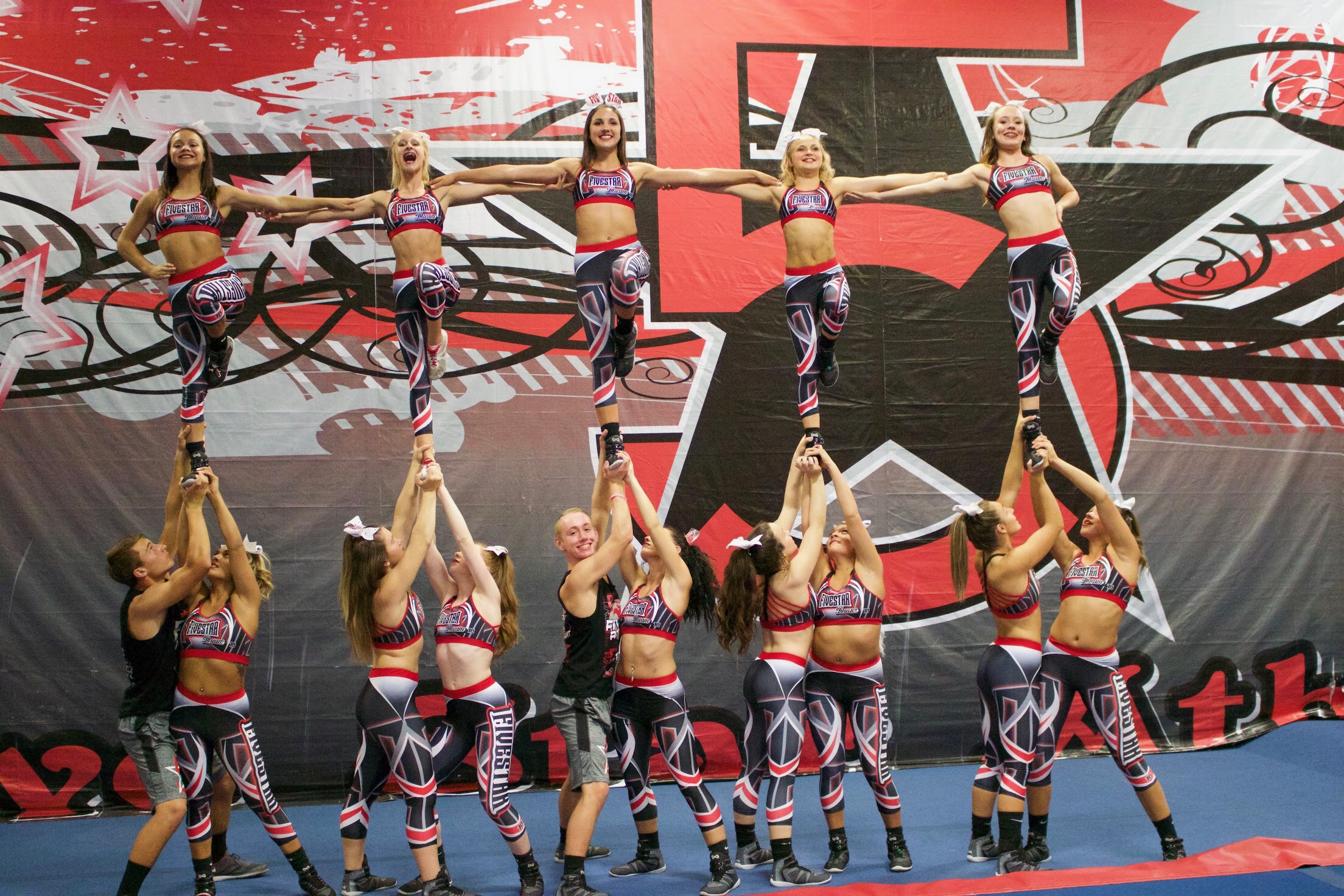 ​Five Star executing a paper doll pyramid.

The team's biggest goal is to become a unified squad that pushes each other on and off the mat to strive to be better.


We have found when your team functions as a family you are more successful. To improve each competition and really show what the Xtra Small Coed division will have to offer this year. Oh bringing home a Globe would be great too!
[instagram url="https://www.instagram.com/p/BYdcwuonJ5f/?taken-by=fivestarathletics" hide_caption="0"]
Keep up with Five Star's journey to Worlds on
Instagram
and
Twitter
!