Pride Month Celebration
The Little-Known Struggles of Santwon McCray
The Little-Known Struggles of Santwon McCray
An inside look at the life of iconic cheerleader Santwon McCray and his journey to the top.
Sep 15, 2017
by Jessica Baker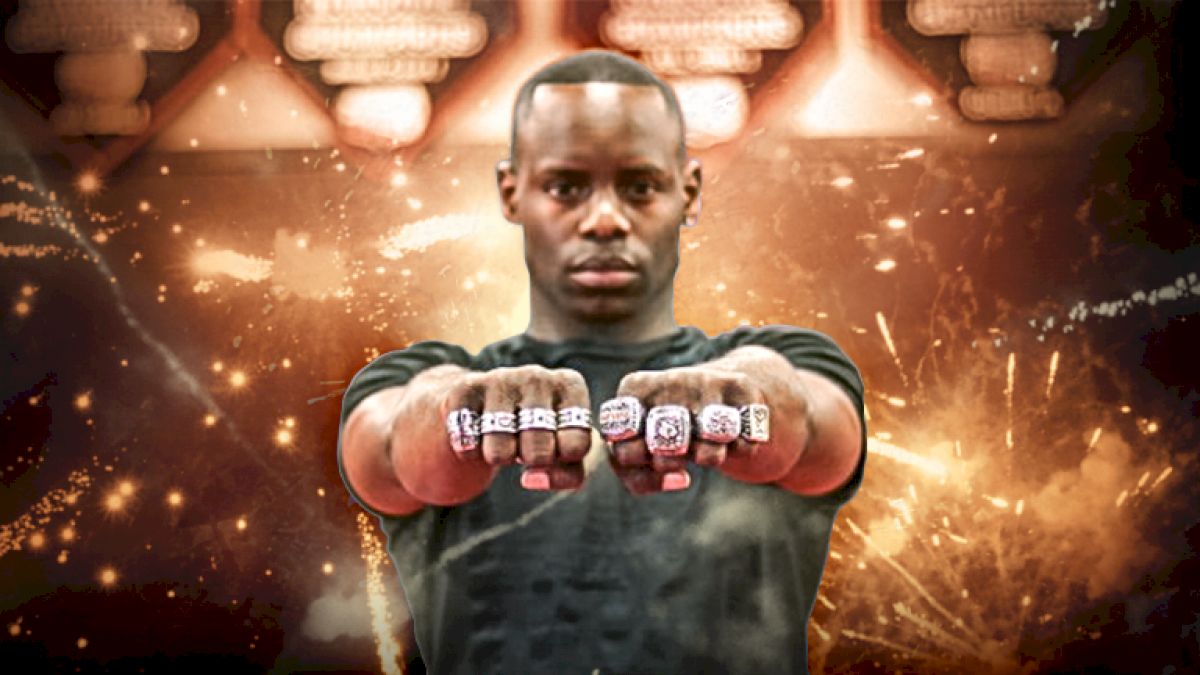 As successful as Santwon McCray has been, it's the way he's handled adversity that has truly defined him.
When he discovered cheer at Fame All Stars in Virginia Beach, Virginia as a 15-year-old, he was relatively late to the game and by no means an instant star. This became readily apparent at CHEERSPORT in 2005, the first major competition he ever competed in.
"It was awful," he said during a recent phone conversation. "I was learning a full, and I was like, 'I'm just going to try it,' and I completely busted. I was all over the place. I had no clue what was going on."
As one of the few males in a gym dominated by females, he was given some leeway, but when he tried out for GymTyme All Stars in Louisville, Kentucky three years later, his gender failed to provide the same advantage. There were four spots on the senior team reserved for boys, two of them were open, and seven boys, including McCray, tried out for them. With the competition in a dead heat, the coaches picked the two boys who had the most eligibility left and offered McCray a spot on the international coed team.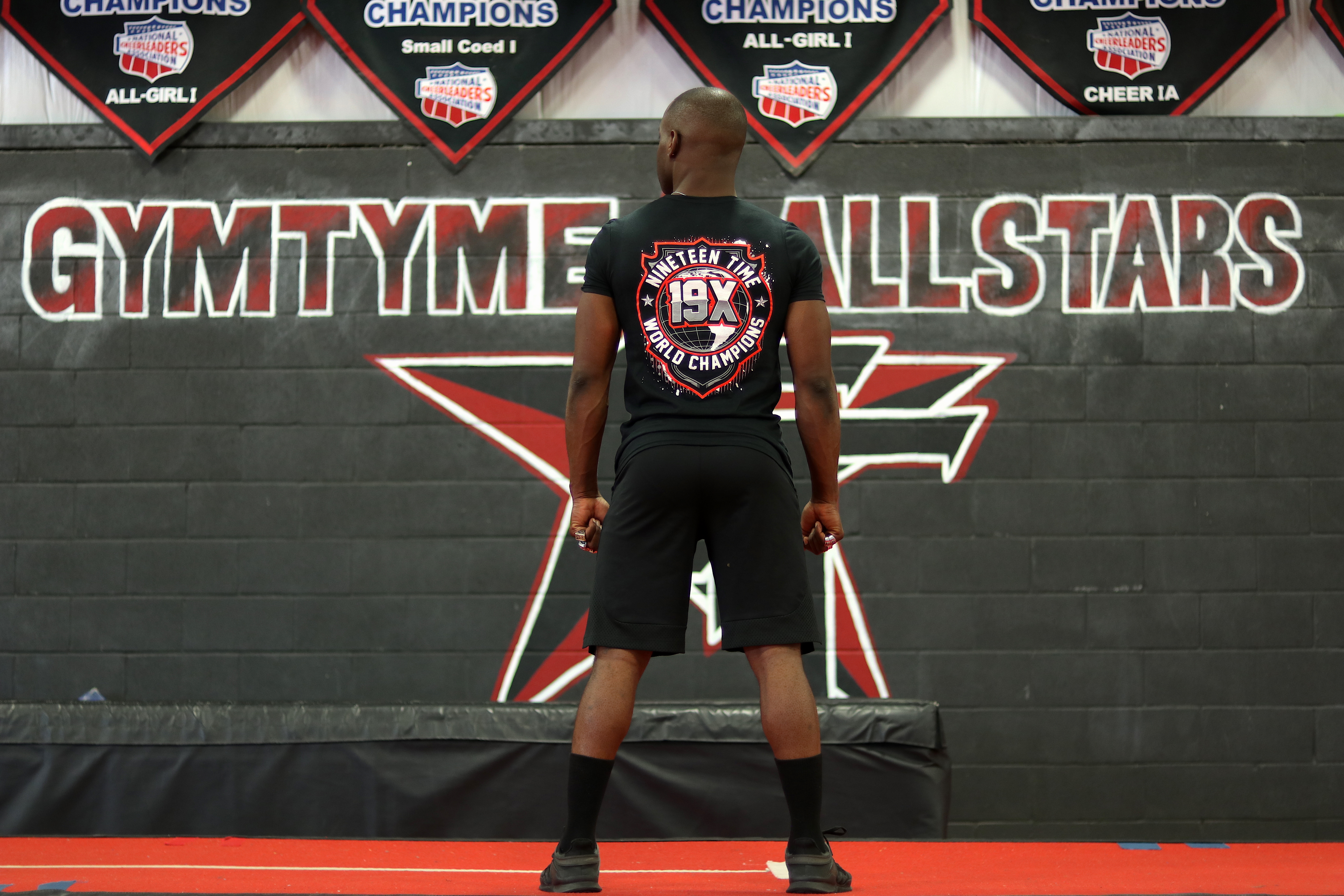 "In my head, I was like, 'It's my senior year, and I've worked very hard to get where I am, and I don't want it to go to waste,'" he recalled. "I'm sure it would've been great, but I went with my gut feeling which was, 'I don't want to do this.'"
After McCray politely declined the opportunity, his roommate Bucky O'Leary suggested he go to Miami and try out for Top Gun. Two weeks later, McCray made the long drive to Florida and was rewarded with a spot on Top Gun's large coed All Star team.
"I made a gamble. But that's how it goes in life."
"I made a gamble," said McCray, "but that's how it goes in life. It turned out to be a very good decision. It's pretty much the reason why I have anything I have today. I worked for that moment, and it's been reciprocating ever since."
Top Gun's coaches Victor and Kristen Rosario had high expectations for McCray. "If you're going to be on the team, you're going to have bring something to it," they told him. "We want you to do something big."
From that conversation, the one and a half to split was born.
"Victor's the one who came up with it and did it first," said McCray, "but he did it in a tuck position."
"I learned one and a halfs with a straight body," McCray told Victor. "I don't think I can do it tucked. I would probably die."
"You can't do it with straight legs," Victor responded. "It just doesn't work."
"Okay, I'll work on it," said McCray.
And work he did.
Over the course of the next two weeks, McCray spent more time in the gym than out of it. He worked on the new skill before, during, and after practice, honing his Arabian to knees and one and a half to knees and making up drills that helped him get comfortable with the possibility, in his words, "of landing on my butt from 12 feet in the air."
After McCray had mastered the new skill and showed it to his coach, Victor literally jumped in the air and shouted, "That's it! That's what I want!"
McCray debuted the one and a half to split at the 2008 NCA All-Star Nationals. When he came flying across the floor and dramatically landed in a split in the opening seconds of the routine, the crowd went nuts, and at that moment the sport was forever changed.
Nearly a decade later, many still consider McCray's one and a half to split in Dallas to be one of the greatest moments in cheer history, revered every bit as much as the ball-up 360 tick-tock Maddie Gardner first displayed at the 2010 World Championships. Making the performance all the more remarkable, McCray had a hairline fracture in his foot at the time!
The rest, as they say, is history.
McCray's team went on to win the world championship that year, and he went from being a very promising All Star athlete to a cheerlebrity. A huge Beyoncé fan, he soon found himself getting the sort of attention typically reserved for his idol. Upon meeting him, cheer fans often screamed or cried or both.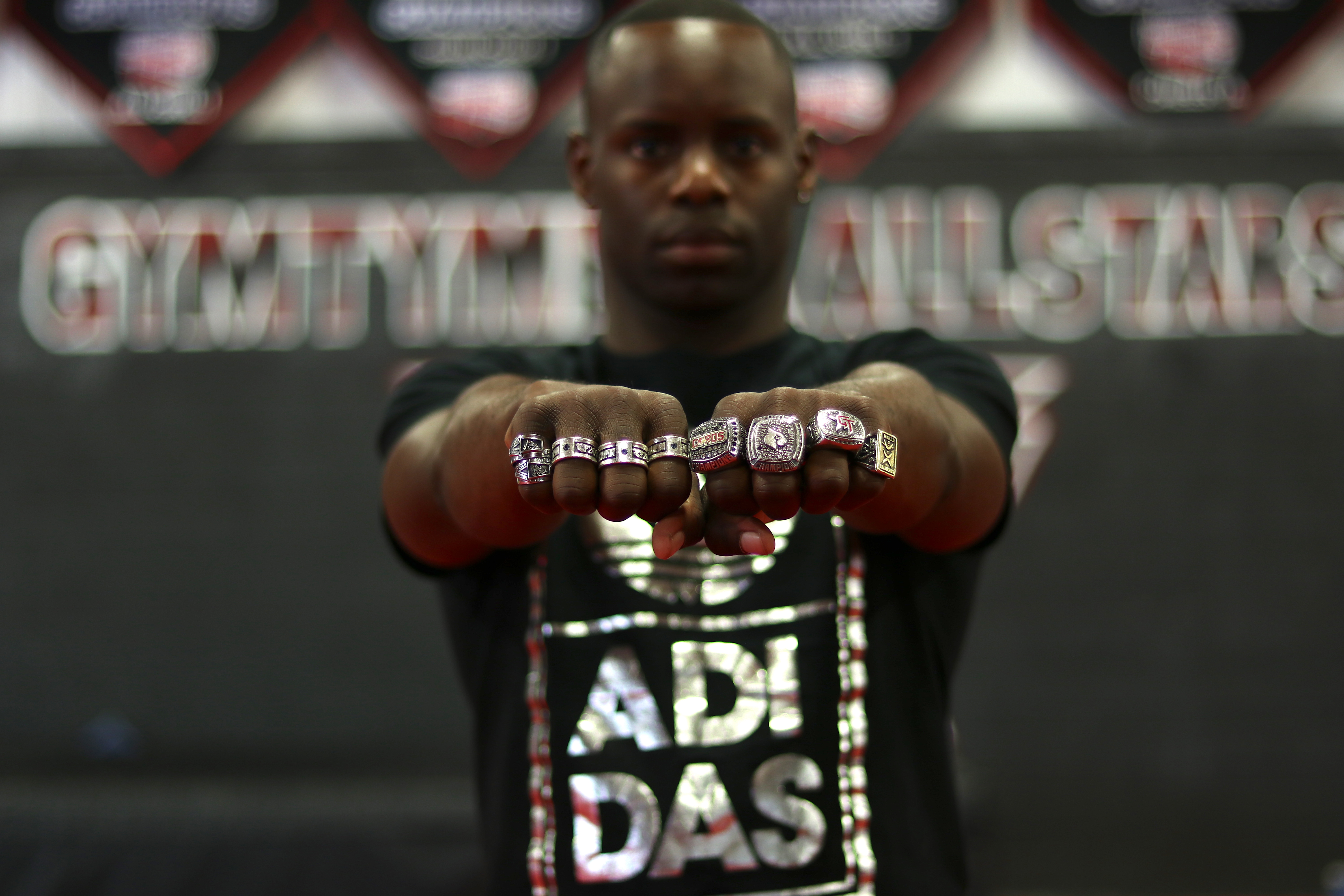 But as his legend grew, the pressure on him did as well, and just as he reached the height of his success, his entire world nearly came crashing down.
The Mental Block
McCray has earned an incredible 15 rings in his career, including three world championships, two NCA championships at the University of Louisville, and one International Cheer Union (ICU) championship with USA Cheer. But his impact on the sport isn't best measured by what he's done but how he's done it. His envelope-pushing grace and athleticism often leave viewers with their mouths open in wonder.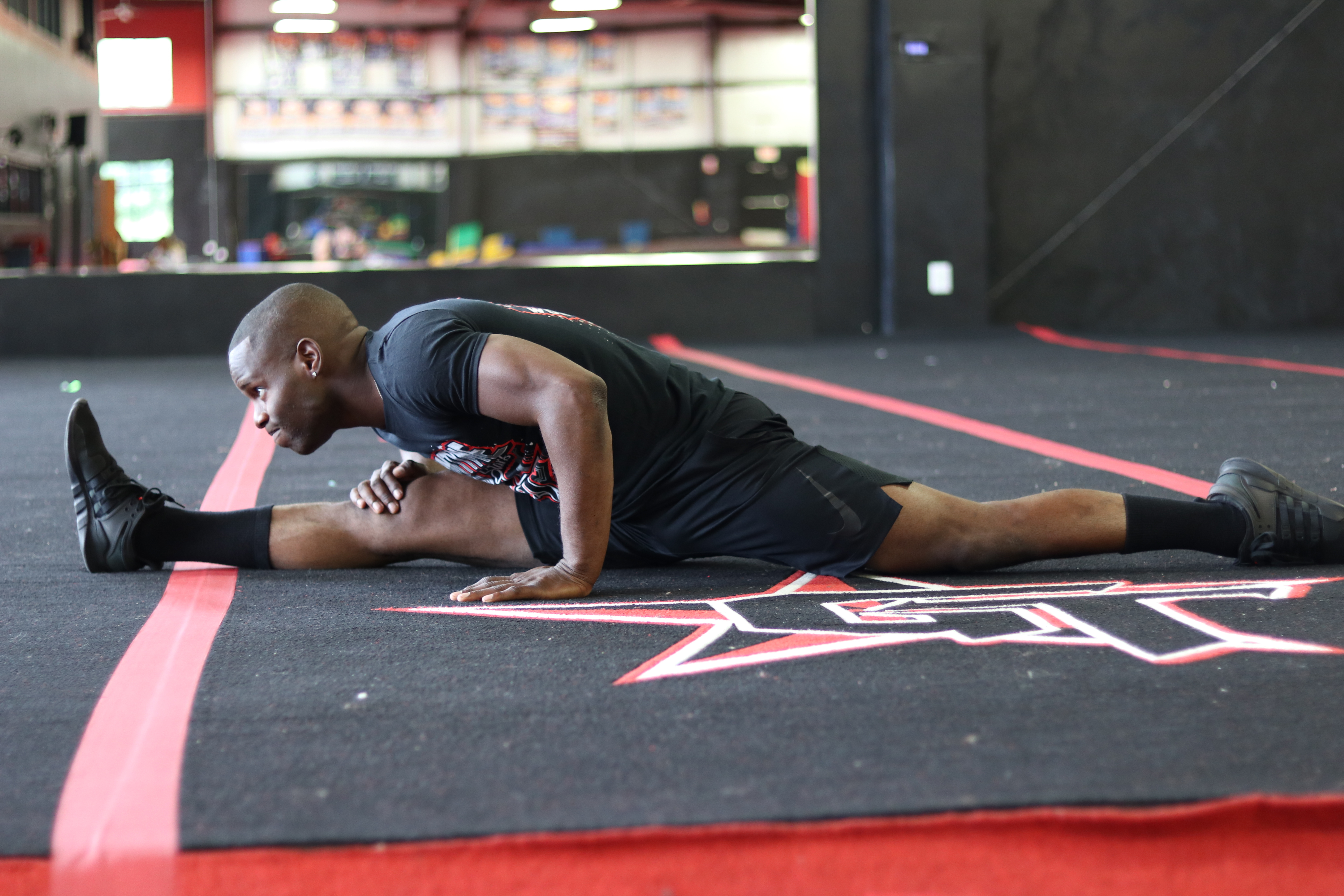 In 2012, during his third year at Louisville, he first landed one of these breathtaking skills: a standing whip double double. "I'm pretty sure I'm the first to land that specific skill," he said.
From there, other signature moves, such as his triple toe touch standing double, quickly followed. "There have been people before me to do toe doubles," he said, "but I hadn't seen anyone do three before me. Now I've got people telling me that I inspired them and they can do four and five!"
Incorporating multiple variations of these skills into his routines, McCray was responsible for altering the very landscape of the cheer world. The legend surrounding him grew to mythic proportions until a rule change in 2013 prevented anyone other than Level 6 athletes from bounding out of fulls and doubles. "I was one of the last people in Level 5 to compete bounding skills, like a double punch double, in a routine," said McCray. "That's what a lot of people know me for."
As nice as it was to have his tumbling skills receive so much attention, McCray got even more joy out of being proficient in all facets of the sport. "I pride myself on being an incredible all-around cheerleader," he said. "I was one of those kids who would do a stunt, then pop-off, then do a standing double, and then take an eight count, and then do a one to whip double double, and then go spot point stunt. Being able to do the hardest part in every section was one of the things that people respected me for, which I feel grateful for because I put in a lot of work."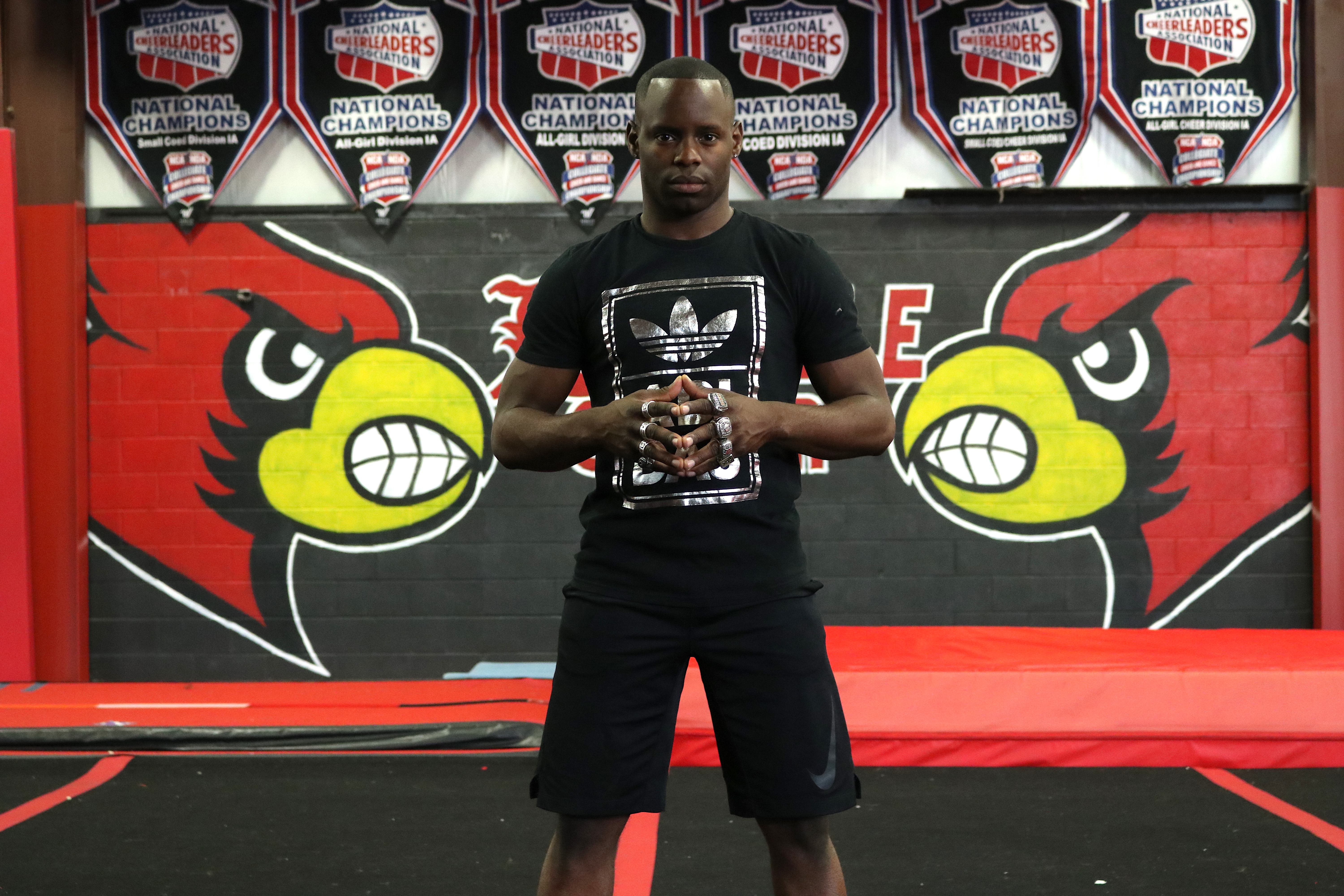 Industriousness is a common theme with McCray. He's always worked extremely hard to achieve the success he's enjoyed, particularly after his time at Louisville came to an end. In 2013, he started treating cheer more like a job. He stopped eating at McDonalds. He started doing more strength and conditioning work at the gym. And he sacrificed some of his socializing in favor of getting more sleep.
A big part of McCray's motivation for working out more and staying out late less had to do with his desire to make the USA Cheer team.
"I was like, 'Now I can't say it's just about me. I want to represent the country. I want to step up.' It was such a privilege to win alongside these living legends. We were like the Avengers, the Justice League, of cheerleading."
As successful as he's been with Team USA--he was on the 2014 team that won the ICU championship--his initial attempts to join the squad were rife with setbacks. When he first tried out for the team in 2009, he was suffering from a lower back injury, couldn't stunt properly, and didn't make the team.
His next attempt at making the team was wrecked by an even more unsettling affliction: a mental block.
In December 2013, McCray noticed that something didn't feel quite right in his body. "It felt like there was a weird energy in my left shoulder," he explained. "Whatever it was gnawing at my muscles to where I couldn't do a full. I could do tucks, doubles, triples, quads, and flip a million times, but for some reason doing a full was beyond me. It broke me down. I would cry in front of my team. I was so embarrassed."
McCray initially blamed the problem on a lack of rest, but it stuck with him even after he'd caught up on his sleep. The mental block not only prevented him from making Team USA that year but also prompted his coaches at Louisville to remove him from his college routine.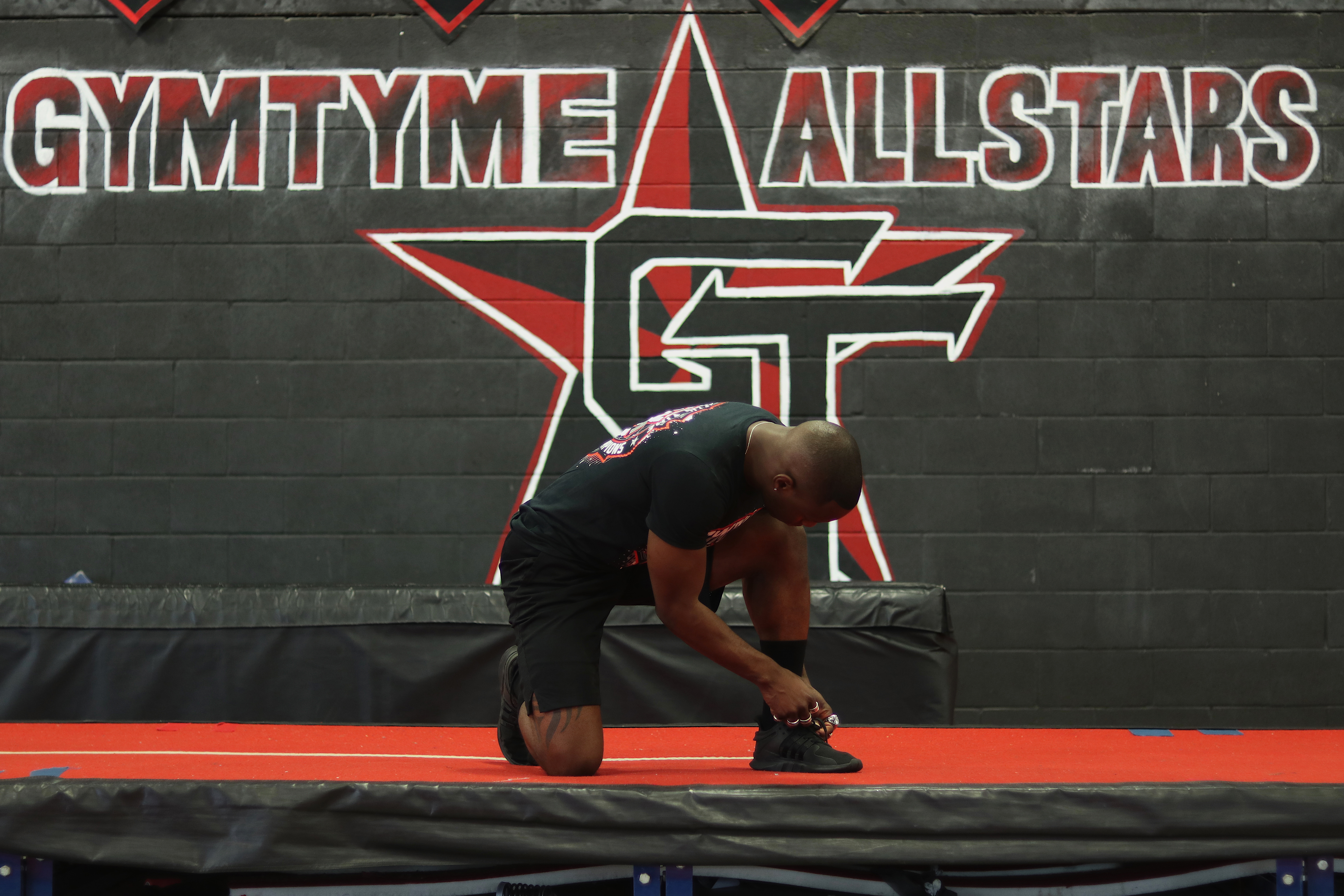 He was on the verge of getting taken out of his All Star routine and seeing his confidence hit rock bottom when Debbie Love, the celebrated cheer consultant who's earned a reputation for healing athletes' wounded psyches, and Terrence Pendergrass, one of his teammates at Louisville, came to the rescue.
"She and Terrence really helped me," said McCray. "She's the best in the world at what she does. She is so patient. This woman is literally a saint. She filled me with positivity and helped me rebuild my mind. She put it back into me that that I'm okay, that I'm a good human being, and that all of this stuff is just extra. She told me, 'It's okay that you don't have it at the moment. You will get better.'"
With Love and Pendergrass providing daily encouragement and support, McCray finally managed to recover a couple of weeks later. One day while practicing by himself in a far corner of the gym where nobody could see him, he succeeded in throwing a standing full all by himself. Hoping to reinforce the breakthrough via muscle memory, he made himself do it over and over again and later rewarded himself with some ice cream. Only when he was confident he could do it without screwing up did he hop into the warmup line at practice and do a full in front of his teammates. The gym erupted.
McCray went on to speak about mental blocks at a national conference, addressing the tendency on the part of some coaches to dismiss them. "I let them know it's not a joke," he said. "Some of these kids may seem like they're doing it for attention, but it is very real. You have to reinforce positivity because you can't scare it out of them. That's not going to help."
To hear perhaps the greatest tumbler in cheer history admit how debilitating the condition once was for him was sobering but also encouraging. If he can suffer from the ailment, anyone can, and by sharing his thoughts on the subject he's provided a template for recovery that others can follow.
"That was the absolute toughest obstacle for me to get through," he said. "It took away what made me me. It made me feel worthless like I was trash and would amount to nothing. I was afraid I would never tumble again. Then one day I woke up crying from happiness. I was like, 'Yes, I worked through it!'"
Once a Cheerleader, Always a Cheerleader
McCray retired from All Star cheer in 2013, and after his stint with Team USA the following year he moved to Los Angeles with the goal of making a name for himself in the entertainment industry. He brought with him the same jack-of-all-trades attitude that's made him so successful at cheer.
"If somebody wants me to be in an action role, I can do it," he explained. "If somebody wants me to be in a comedy role, I can do it. If somebody wants me to sing, I can do it. If somebody wants me to be an assistant behind the camera, I can do it. I don't want to be good at just one thing. I don't want to be a tumbler. I don't want to be a stunter. I don't want to be a jumper. I want to be all-around in this new field."
It's hardly surprising to hear him use a cheer analogy to describe his forays into film and television, as he estimates the pursuit still takes up 60 percent of his focus. He's currently coaching at California All Stars and working as a choreographer for various organizations, and for a week this summer he taught at the R4W Cheer Summer Camp in Borås, Sweden.
While he remains retired from all star cheer, he does plan on trying out for Team USA in January. He believes he's still in his prime, and he's not the only one. This year he was named an Nfinity Legend, an honor given to the 50 best cheerleaders in the world.
Some might think that at 28 years old McCray is over the hill, at least in the cheer world, but he doesn't see it that way. "We've built up a mentality in this sport that if you're not 18, you're done," he said. "But I don't think I'm old. I think I'm experienced."
"We've built up a mentality in this sport that if you're not 18, you're done."
In his quest to make Team USA, McCray won't just be battling age but also some of the prevailing attitudes in the sport. "I feel like a lot of people use age as an excuse," he said. "They feel burnt out and unmotivated. They're like, 'I'm old now. I'm gonna get a job. I'm gonna go do something real.' And people think that's acceptable. Nowadays it's cute to be bad, to not try hard and be your best, but to me, that's not cool. I'm like, 'This is not what we worked so hard for. Don't be afraid to be upset. Don't be afraid to be called a cheer nerd. Don't be afraid to step it up and be somebody.'"
McCray's willingness to work hard and overcome any obstacles in his way often gets overshadowed by the flashy skills he displays on the mat. This aspect of his personality has taken on a new level of importance in his life as he searches for a breakthrough role in Hollywood.
July 24, 2017
"I moved here for a very specific reason and I'm not going to let it go," he said.
"I want to give it my full focus so when people see me on a billboard or in a music video or in a movie or a commercial, they can say, 'That's Santwon. He's a cheerleader.'" McCray laughed at the thought, then shrugged. "Once a cheerleader, always a cheerleader. That's just how it goes."
---
By Storms Reback
Photos by Hunter O'Dell