How One Person's Life Experience Opened Cheer Opportunities For All
How One Person's Life Experience Opened Cheer Opportunities For All
13 years ago, Rick Rodgers from London, England was introduced to cheerleading, the sport that changed his life forever.
Jan 1, 2018
by Leanza Pieroni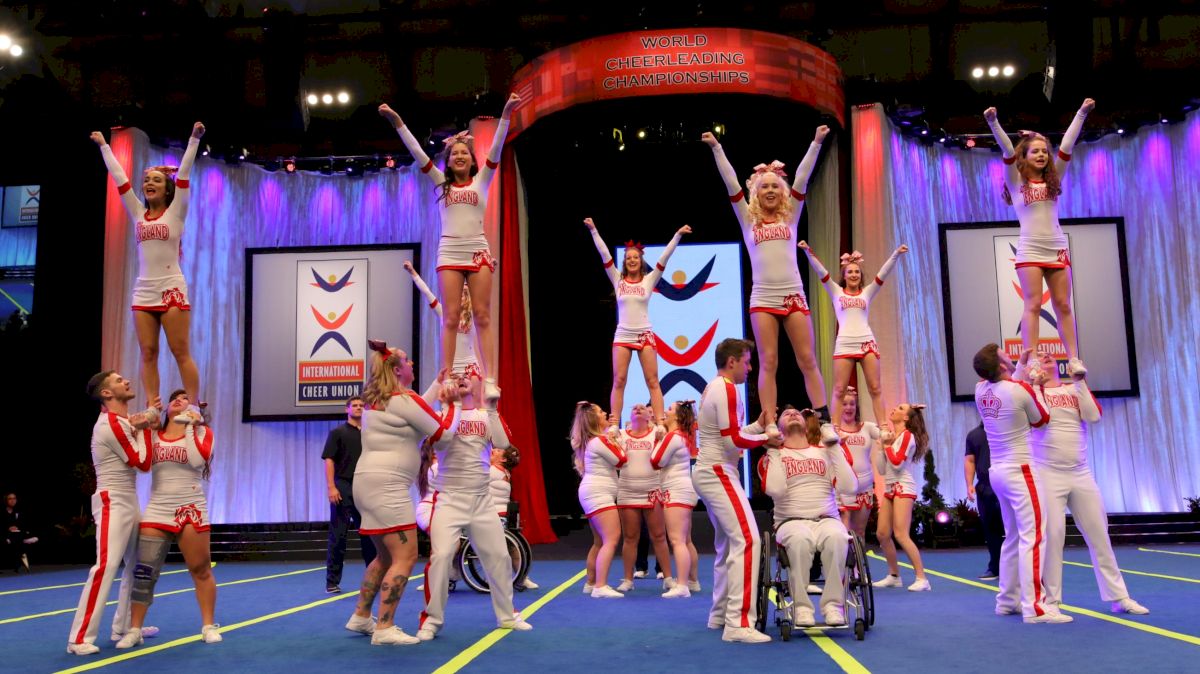 The Start of Something New:
13 years ago, Rick Rodgers from London, England was introduced to the sport that changed his life forever. Little did he know that one day his love for this sport would open endless opportunities for many cheer athletes.
Rodgers had a unique start with acrobatics and the circus. Cheerleading in the UK had not made its great debut and was still developing in the early 2000's. However, once Rodgers got a taste of the up and coming sport and threw his first stunt, he couldn't get enough!
Rick Rodgers:
Once I tried some of the awesome tricks and met some of the many wonderful people involved in the sport I was hooked!
In 2008, Rodgers was changed forever. While working as an acrobat for a theme park in the UK, Rodgers had an accident that caused a major malfunction in his nervous system. He was later diagnosed with Complex Regional Pain Syndrome and to this day he is in a wheelchair.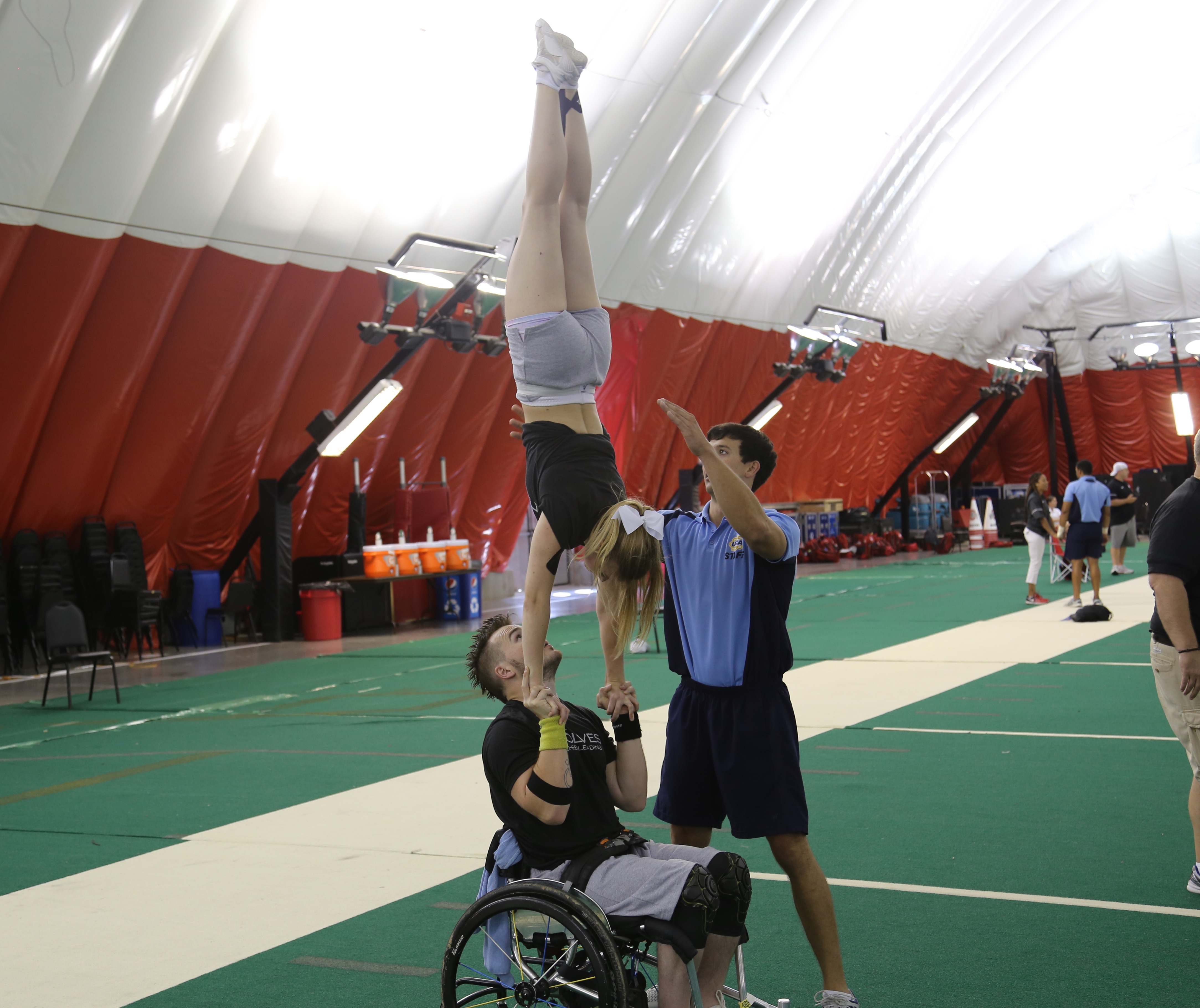 Rodgers performing a hand-in-hand at UCA College Camp in Wisconsin Dells.
Many people assumed Rodgers dedication and love for cheerleading to be over. But his love for the sport was so great that he decided to take a sharp, unexpected turn -- he didn't give up!
Rodgers continued to practice cheer from his wheelchair and eventually performed at the ICU Cheerleading World Championship in 2011, which was when the word "ParaCheer" was introduced. Rodgers and his team were awarded honorary gold medals by the ICU -- this is where it all began!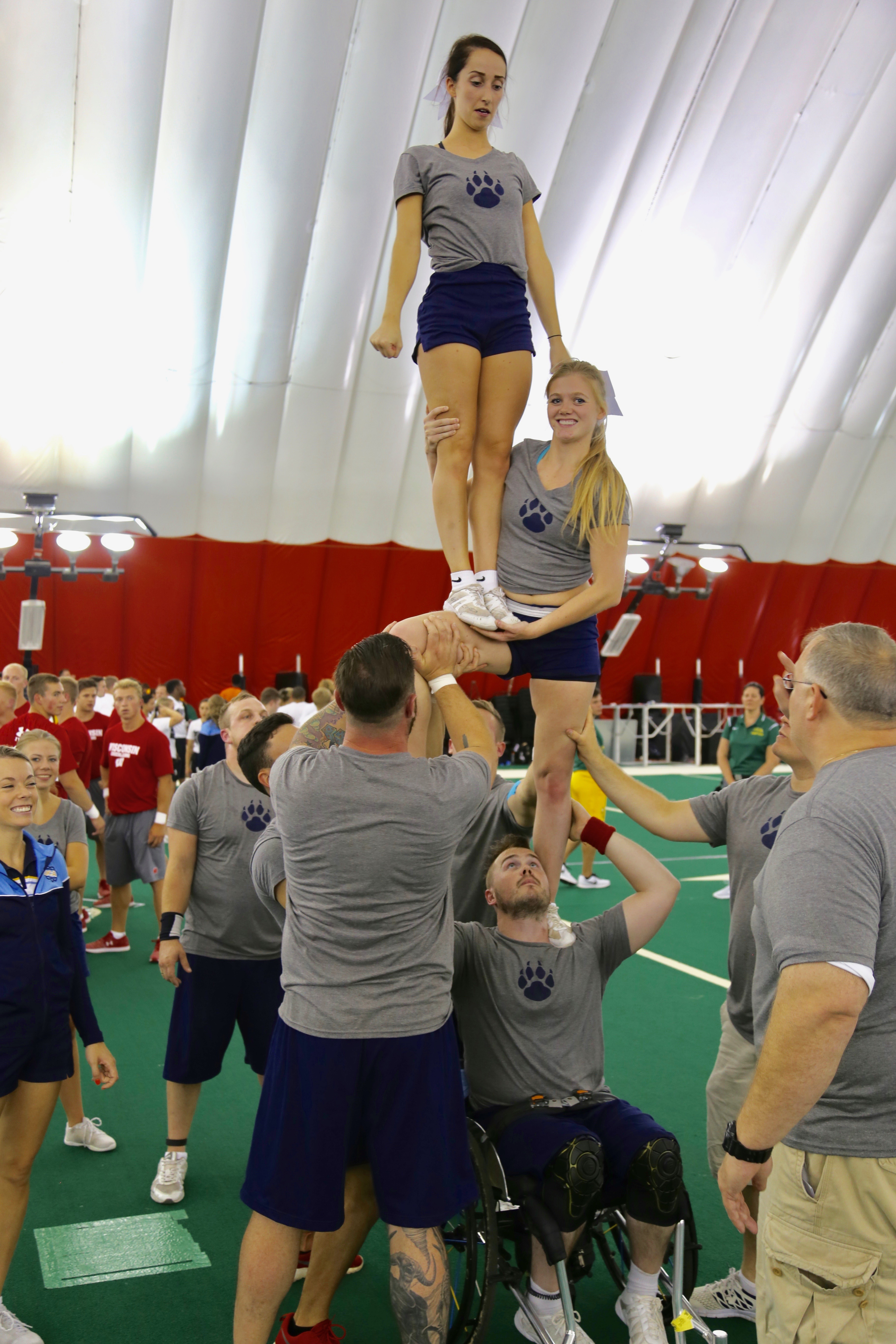 The main focus of ParaCheer is to give a place for those with physical and sensory disabilities to participate equally in this awesome sport we love.
This is achieved by working on adaptations by both the disabled athlete and non-disabled athletes on the team working together to create routines and skills that are just as complex, technically difficult and dynamically engaging.
In 2014 the ICU contacted Rodgers about potentially creating a ParaCheer division at the prestigious championships. Rodgers along with ParaCheer athletes, Jayme Rodgers and Joanna Gamper, put their knowledge to help create the beginning steps of the division. Together they were able to confirm the need and desire for this division.
In 2016, 'Team England ParaCheer Unified Advanced' showcased the immense amount of possibilities for athletes with disabilities at the ICU World Cheerleading Championship. This performance ignited opportunities for other teams to take on the challenge.
In 2017, for the first time in history, Rodgers and his team were able to officially compete alongside Team Costa Rica. Team England brought home the gold medal!
I've showcased in one form or another on the worlds floor 3 times, but the chance to be officially competing felt like nothing else. The athletes onTeam England, both disabled and non-disabled, developed so much. Seeing the team bond so well to take the stage in 2017 and come home with Gold was such a joy.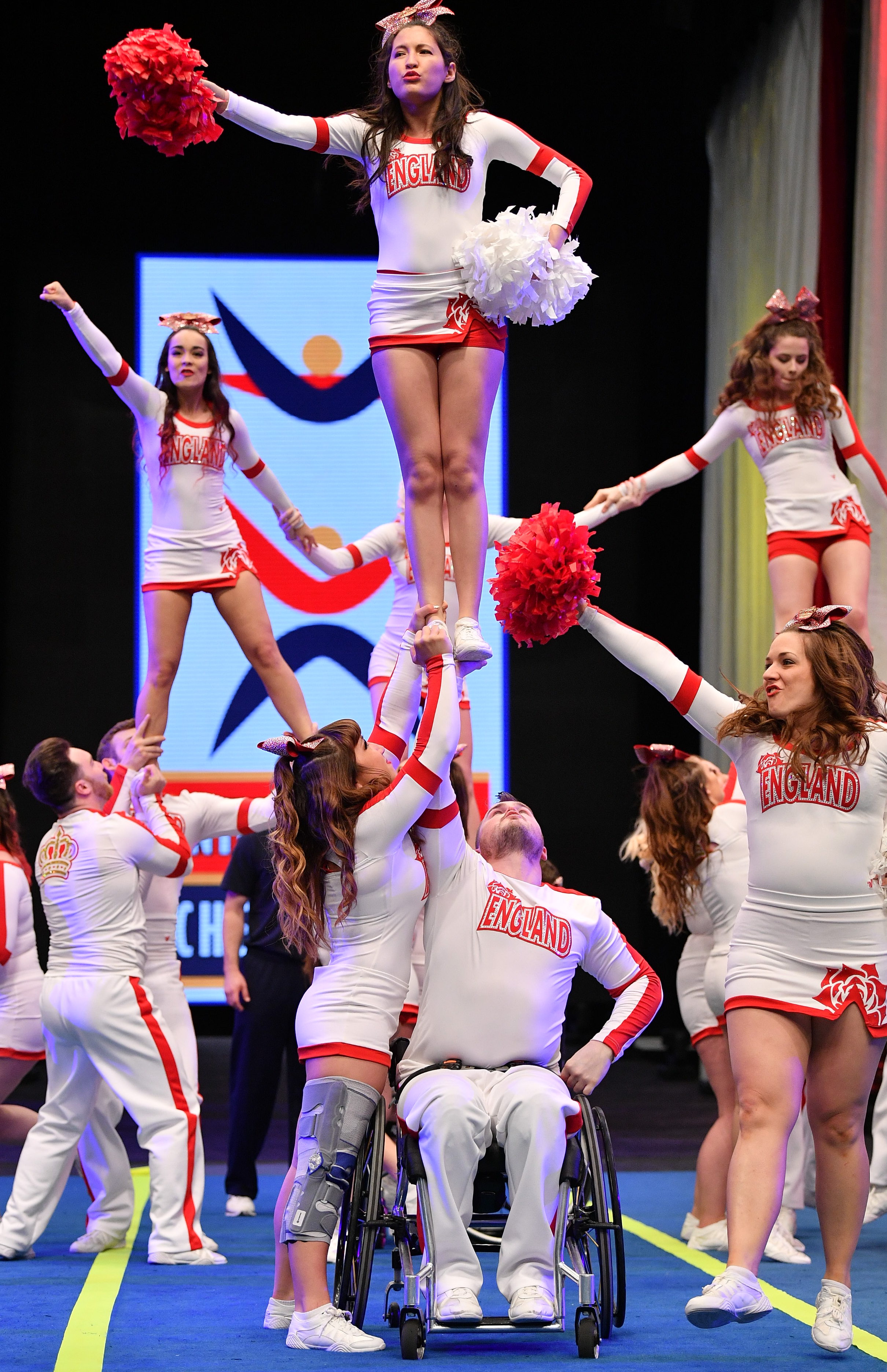 Team England at the 2017 ICU World Cheerleading Championships. Photo Credit: ICU
Rodgers is now an advocate for all disabled athletes who want the chance to get back out and perform on the mat.
The best thing an athlete can do is get back out there and start trying stunts. With the right partners and adaptations, nothing in this sport is beyond the capabilities of a dedicated athlete.
FUN FACT:
My wheelchair is designed specifically to use in cheerleading. My flyer, Chantal, is as dedicated to working stunt adaptations as I am and actually came up with the stunt technique in a dream to get a toss hands on my chair.
Check out Team England in the ParaCheer Unified Advanced division at the 2017 ICU World Championship!
Be the first to know! Get breaking news, exclusive interviews, team features and more of your favorite content from FloCheer - delivered straight to your inbox.