Create a free account to unlock this article!
Get Started
Already a subscriber? Log In
The Rockstar Beatles are a powerhouse team in the medium coed division, and they're determined to make 2018 their golden year. As the Beatles get ready to debut their new routine today at the 2017 Rockstar Cheer Showcase, here is what you can expect to see on the mat.
Oh. My. Tumbling.
The Beatles are showing out this season with their tumbling. The routine opens up with four flawless female full whip doubles before moving into the standing tumbling section where over 15 athletes throw standing fulls.
Elite Can't Be Beat
This squad is known for opening up their powerful elite sequence with a dynamic transition. This season the Beatles ripple assisted back tucks before they slingshot the top girls into an invert to start the build.
The flyers on Beatles are always fierce, and they serve up the sass this year on the mat. Be on the lookout for flawless body positions before the team ends their elite with synchronized low-to-high one and a half ups to immediate stretch.
The Best Jumps Around
The full squad flexibility is something to commend because in this tough division, every point counts.
A Gold Worthy Dance
Wow. Just wow. The Beatles never fail to put on a show but this year's dance is one you wont want to miss this competition season. With the perfect amount of all star sass, the Beatles end their routine with a show stopping finale.
Rise & Shine Beatles, It's Showcase Day!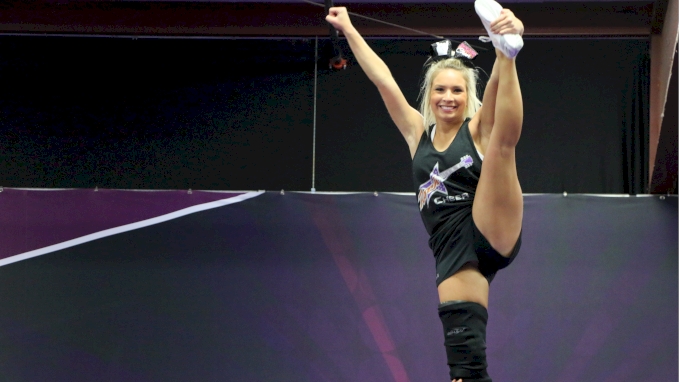 Create a free account to unlock this video!
Get Started
Already a subscriber? Log In