Why PRO? Your FloCheer Subscription Explained
Why PRO? Your FloCheer Subscription Explained
The best cheerleading and dance content on the planet—right to your favorite device.
Mar 27, 2018
by Megan Motley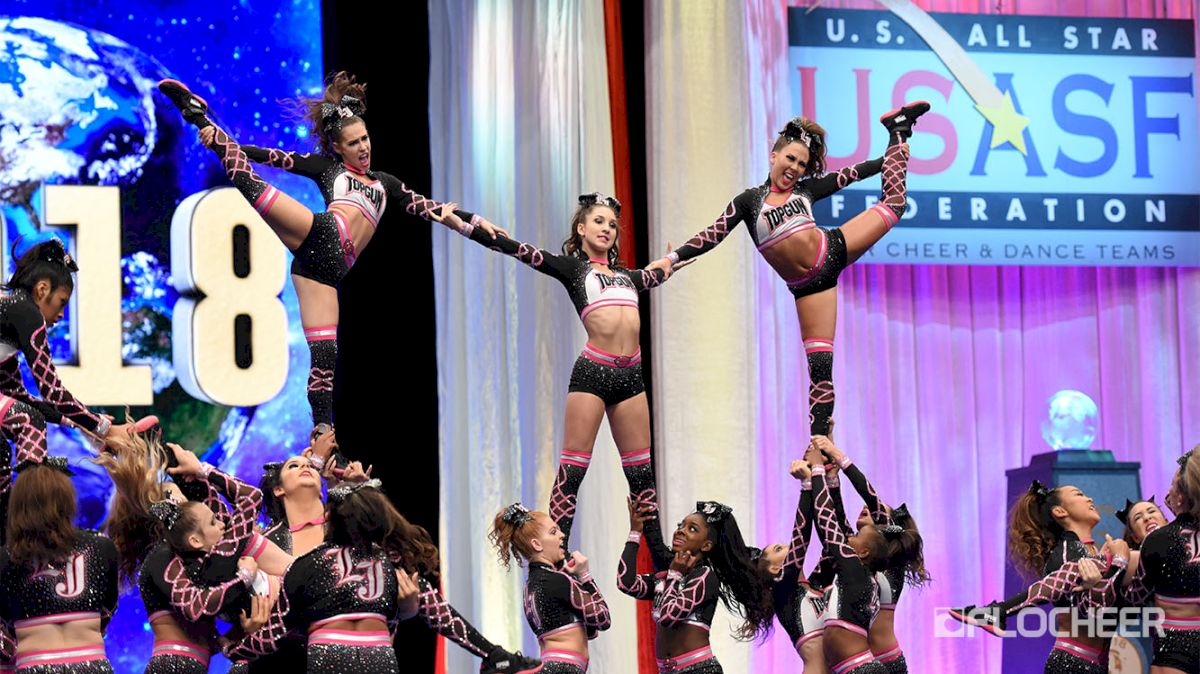 You love all star cheerleading and dance—that's why you're here.
Luckily for you, we strive every day to bring the best cheerleading and dance content on the planet right to your favorite device. And there's no better way to take it all in than with a PRO subscription.

Everything, everywhere. Unlock every FloSports site.
If you're a monthly or annual PRO subscriber, you can get the scoop on the most fierce and fabulous in all star cheer and dance, and watch them shine on the Worlds stage right here on FloCheer!
Can't get enough? Tumble your way over to Varsity TV to watch the thousands of talented teams showcase their skills in more than 40 events and competitions, like The Summit & D2 Summit.
Prefer beams and bars? FloGymnastics sets the standard (and you'll probably learn a thing or two about tumbling technique).
For all you multi-sport athletes, you can jog over to FloTrack, FloHoops, FloMarching, or any other vertical to get your fix.
In 2018, FloCheer covered 100s of teams, events, & showcases, meaning:
Fire up your Roku, Apple TV, iOS device, or desktop/laptop and let your fandom run free.
By becoming a PRO member, you're letting everyone know your love for cheer and dance runs as deep as ours.
When you sign up, you unlock a massive library of events, routine videos, documentaries, and so much more.
Membership Options
There are two membership options for FloCheer that provide the same level of unlimited access!
Monthly - $29.99/month — this option is billed once a month.
Annual - $149.99/year — this option is billed once a year, but will save you 58% annually! It's equivalent to paying $12/month.
Both options also include unlimited access to the entire FloSports network of sites - including every live event, original documentary and all premium content across nearly 30 additional sports.
A taste of things to come—a sampling of our past events, videos, and more.