The Senior Large Level 5 division is continuously one of the most anticipated divisions at every competition, and The Cheerleading Worlds 2018 was no exception.
From breaking curses to new uniforms and routine upgrades, this division was packed full of surprises.
2018 Gold Medalist | Cheer Athletics Panthers
They said it in their music and they proved it all season: It's a Panther world.
Cheer Athletics dominated the season claiming big wins at The Cheer Alliance and NCA All-Star Nationals. With their incredible win in Dallas, people said a win at Worlds for the Babs just couldn't be done.
But Panthers came out swinging in Orlando and crushed two routines both days. When it was all said and done, the curse had been broken. Relive their winning moments HERE!
Your 2018 World Champions, Cheer Athletics Panthers!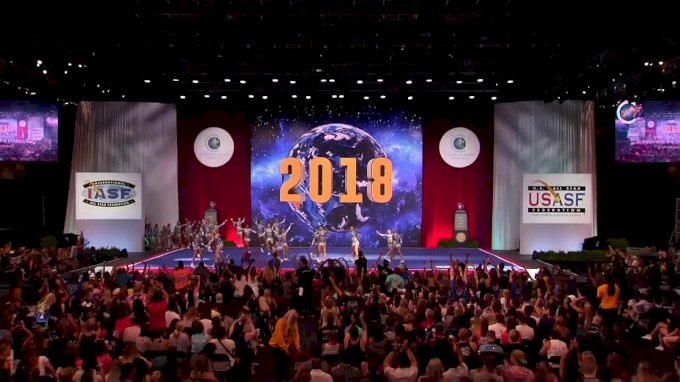 Unlock this video, live events, and more with a subscription

! Get Started

Already a subscriber? Log In

2018 Silver Medalist | World Cup Shooting Stars
The World Cup Shooting Stars never fail to entertain a crowd with their iconic themed routines. Their circus theme this season was a big hit but they stepped it up at Worlds by adding a few new elements to really sell the circus vibe.
Some fun circus hoops and signs were added into the dance section to go along with the red clown noses and the ring leader's top hat. But the real show-stopper was the return of the legendary red jacket. Want to know more about the WCSS red jacket? Click HERE!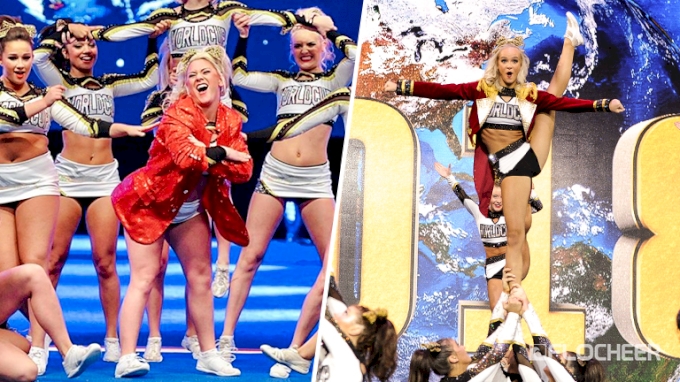 The Shooting Stars may not have repeated their title in 2018, but their circus routine will go down in history as one of their best routines to be performed at The Cheerleading Worlds. The WCSS took back two hit-zero routines and a silver globe back to New Jersey this year.
Second Place, World Cup Shooting Stars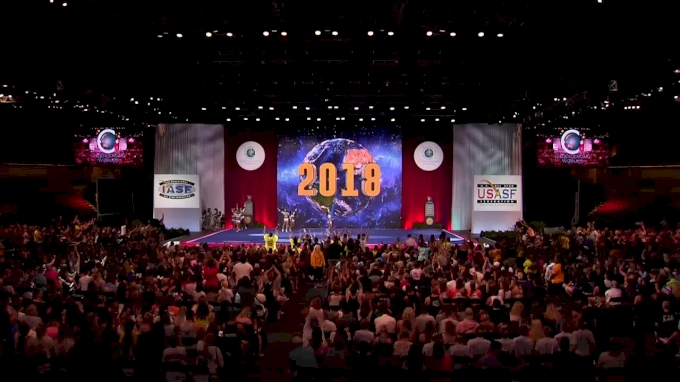 Unlock this video, live events, and more with a subscription

! Get Started

Already a subscriber? Log In

2018 Bronze Medalist | The Stingray Allstars Marietta Orange
The Orange Rays pulled out two show-stopping performances at Worlds 2018 to earn their spot on the podium.
Orange is known for their powerful tumbling and clean stunt technique, and the Georgia ladies gave us all that and more with their 2018 Worlds routine. They stepped up their visuals in their tumbling and pyramids and their season worth of hard work paid off as they take home another globe back to Marietta.
Third Place, The Stingray Allstars Orange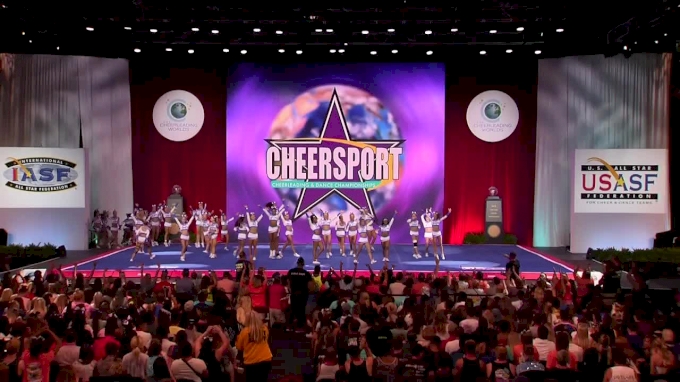 Unlock this video, live events, and more with a subscription

! Get Started

Already a subscriber? Log In