University Cheer Force Firestorm from Sacramento, California, had been competing in the Senior Small Coed division for two years trying to make a name for themselves at The Cheerleading Worlds.
Firestorm didn't make the jump into the new XSmall Coed division until late July 2018.
"The more we looked at our team the more we realized we would be the most competitive smaller," explained Nicole Vallejo, UCF coach and co-owner. "The division suited us perfectly. We only had two male athletes and one Worlds team from our program."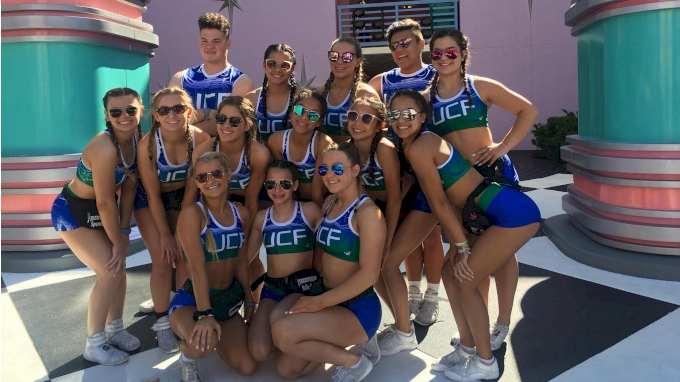 Firestorm had a strong season in the new division and always trained like they were the underdogs. Firestorms journey consisted of bonding, learning to trust themselves, and learning to trust each other, Vallejo added.
"Our talent has always been there, but the confidence was the most prevalent development for this team. It wasn't always easy, it wasn't always perfect, but that is what made them the world champions they are today."
Firestorm 2018-19 brought many firsts to the UCF program. They earned the gym's first ever paid bid at Pac West. They made it to Finals for the first time in program history and, of course, brought home not just a globe, but a gold globe.
Before 2018, there had never been an XSmall Coed division. There was no reigning champ or front-runner or top teams. The playing field was level and the title was anyone's game. The pressure was on for teams to perform at their best and UCF rose to the occasion like true champions.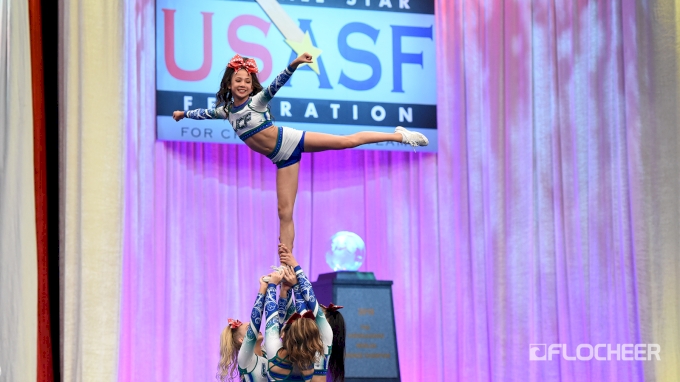 "In my opinion, the mental preparation and confidence building was the most important for our weekend," explained Vallejo. "We stayed together as a staff and as a team the entire weekend. From practices at Coronado Springs to the football field, to the warmup room the team showed they were the masters of their sport and were ready to hit their routine. They were very consistent all weekend."
When Finals came, Firestorm left everything they had out on the mat and came out victorious.
The majority of the athletes had been with UCF since they started all star cheer on Level 1 and 2 teams. Watching their athletes grow over the years and become world champions is something UCF's coaching staff will never forget.
"For this small fish in a big pond, it still feels like a dream come true. Words could not express how proud we are of these athletes. Firestorm has a combined 94 seasons cheered at UCF. They are the definition of homegrown. We have literally watched this bunch grow up and we couldn't be prouder."
University Cheer Force Firestorm broke barriers and made history this season. Their name will go down in the record books as the first-ever XSmall Coed World Champions. With this win under their belt, we can't wait to see what they bring to the mat at Worlds 2019.
"We are confident that Firestorm will be a force to be reckoned with again this coming year. Maybe we are no longer the underdogs? We will see," Vallejo added.