Create a free account to unlock this article!
Get Started
Already a subscriber? Log In
What does a pineapple, a set of gold poms, and a team from Miami all have in common?
They are all 2018 International Open Large Coed Level 5 world champions!
In honor of today being #NationalPineappleDay, we are giving you the inside scoop behind Top Gun OO5's beloved mascot: Helen The Pineapple!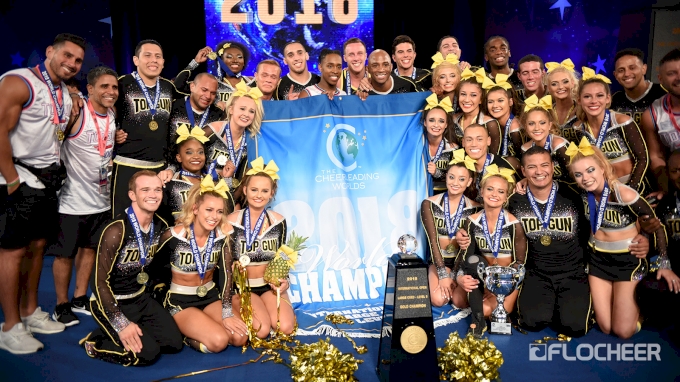 Top Gun coach Jordan Hearn explained that, before Worlds 2018, one of the athletes on OO5 heard that in other countries, a pineapple was considered good luck.
And when it comes to The Cheerleading Worlds, you take all the good luck you can get.
The IOLC5 team decided to bring their golden fruit with them to Orlando, put a bow it, and make it their mascot for Worlds. They then named her Helen because what else would you name cheerleading mascot fruit?
According to The Spruce, the sound of the Chinese word for pineapple is close to the sound of "good luck coming your way," so the pineapple has become a popular traditional feng shui symbol of wealth, fortune, and prosperity.
OO5 had all the skills and talent they needed to earn the championship title this season, but we like to think Helen played a little part in earning the team's third gold globe.
Celebrate #NationalPineappleDay and take a look back at OO5 winning Worlds!