It was a golden hour on an elegant white rooftop in Miami when two Top Gun teams celebrated the end of a perfect season.
Top Gun Lady Jags and OO5 each earned the title of world champions back in April, but their accomplishment finally felt real when they received their championship rings this weekend.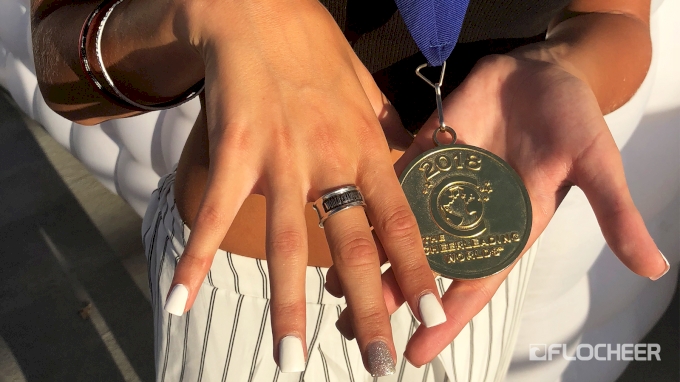 The ring ceremony was filled with hugs and love as the athletes and coaches celebrated all their hard work, long practices, extra conditioning, and sacrifices that went into earning the two titles.
Top Gun owner Victor Rosario shared his appreciation for the athletes and parents that dedicated their time to the program; he ended the night with his wish that the returning athletes will take the feelings of this night with them into the next season.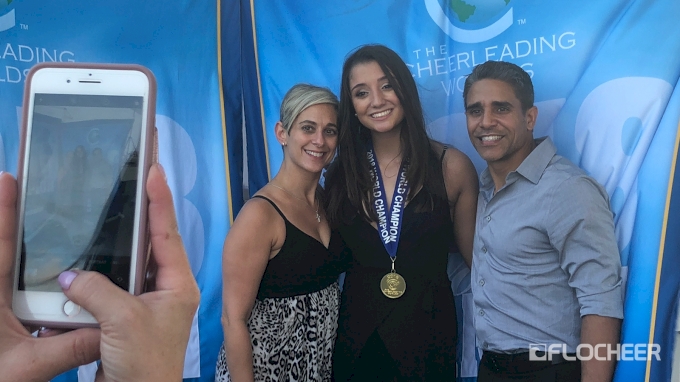 The pair of 2018 wins marked OO5's third title and Lady Jags' second. LJ made history as the first Medium Senior team to win The Cheerleading Worlds twice.
Tristen Bookmyer and her sister Savannah both earned their championship rings on Lady Jags. Tristen during their first win in 2014 and Savannah this year in 2018.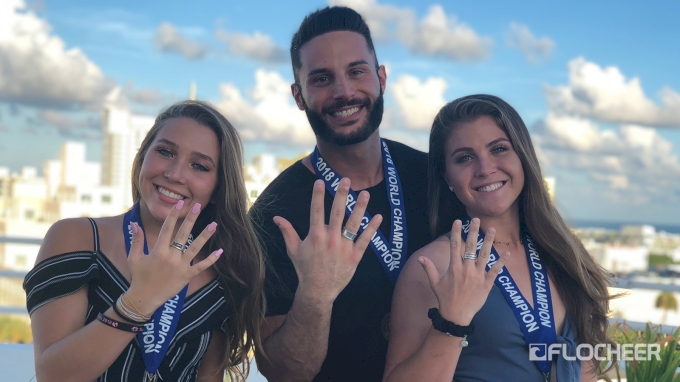 The setting sun was the perfect backdrop for photos, and there will be no shortage of insta-worthy moments for these athletes to look back on as they head into the new year with their Top Gun family.
Because as we all know, over the past 25 years Top Gun All Stars has built a family bond that is just as strong as their winning tradition.
Check Out These Top Moments From The 2018 Top Gun Ring Ceremony!