Pacific Beach Allstars: A New Small Gym Ready To Make Some Big Waves
Pacific Beach Allstars: A New Small Gym Ready To Make Some Big Waves
In June 2017, Jesse Santos Chavez made his dream a reality and opened the doors to a brand-new all star cheer gym known as The Pacific Beach Allstars.
Sep 19, 2018
by Leanza Pieroni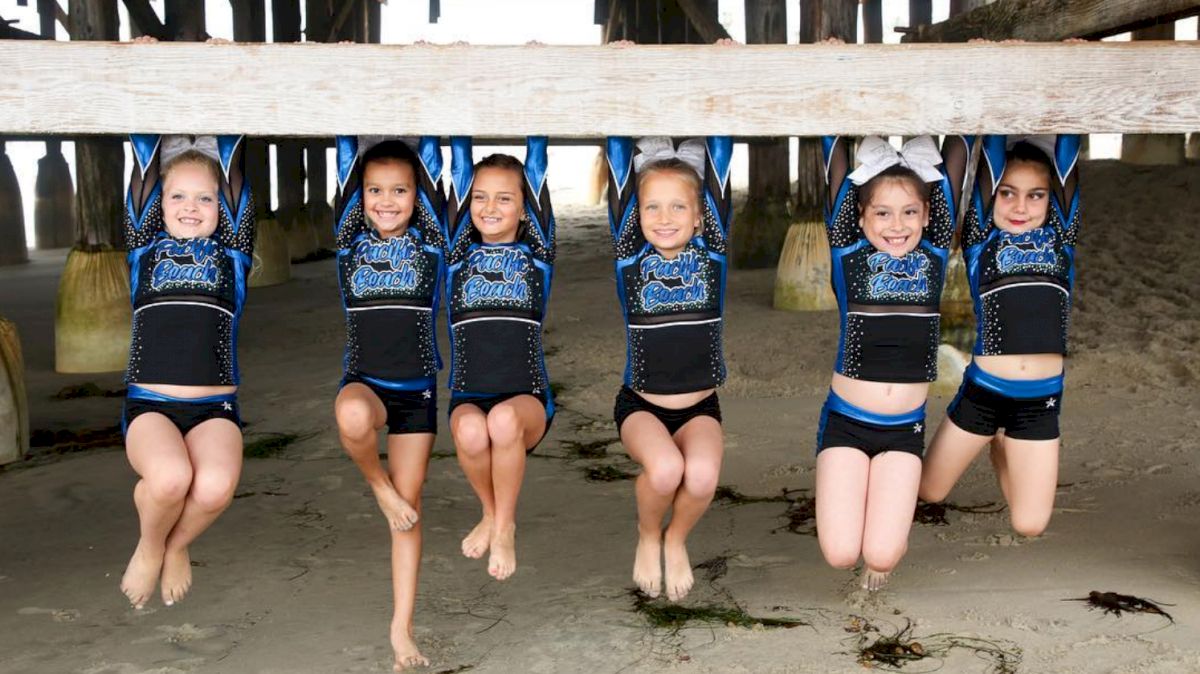 Just over a year ago in June 2017, Jesse Santos Chavez made his dream a reality and opened the doors to a brand-new all star cheer gym that would soon be known as The Pacific Beach Allstars.
Chavez, along with fellow co-owners, Liza Lee Veliz, Brooke Russel, and Devin McCants, started the gym without a name but kept their love for cheer and the California coast in mind when deciding what to brand their gym.
"I had followed the Cheer Sport Sharks for years (even before their TV show)," Chavez said. "I saw their ups and downs, and what stood out to me the most was their resilience and growth which inspired me to push at my lowest points."
Fun Fact:
At a coach's conference about a month ago Chavez got to meet Alli Moffat the owner of the Cheer Sport Sharks and the inspiration behind his dream to become a gym owner!
Chavez was determined to model his gym after the successful Canadian program and was inspired to bring a similar ocean theme to his new gym. The Pacific Beach Allstars came up with "waves" as their mascot and have since names their 11 teams to fit with the theme.
"Our biggest motivation I would say was simply me deciding that it was time to finally just go for my dream. Nothing was stopping me, and I needed to finally push out of my comfort zone and be independent," Chavez said.
Since their opening, the program has made a splash in the cheerleading world.
Within their first year, they received an At-Large bid to the D2 Summit and took the mat in the Small Senior 4 division.
"Simply making it all the way to The D2 Summit mat in Orlando, Florida was an honor. Seeing the girls faces when they got to practice at the football field in the Allstar Sports Resort like the other top teams in the nation brought tears to my eyes."
As the gym moves into year two and continues to grow, the owners hope to instill a strong sense of character in their athletes along with teaching them to be great cheerleaders.
"We want our athletes to strive to be the best version of themselves," Chavez added. "The gym does small things like helping our seniors connect to colleges and other programs. We offer our athletes Bible studies, leadership classes, and we teach them about self-love (especially to our young growing female athletes)."
Be on the lookout for The Pacific Beach Allstars as they take on their second season. If you see them around the competition mat, don't forget to WAVE!