Showcase season is almost complete, but not before the FloCheer team makes a quick trip up north to visit the one and only Maryland Twisters!
Before taking the mat to compete, the Maryland Twisters teams will showcase their routines for their friends and families at the UMBC Event Center in Catonsville, MD, on Sunday, December 2, at the 2018 Maryland Twisters Showcase.
4️⃣ days until #MDTshowcase18 💙🌀 https://t.co/D2FNPUatsH pic.twitter.com/nKKGcSEN1T

— Maryland Twisters (@TheMDTwisters) November 28, 2018
Twenty-six Maryland Twisters teams, including the program's two CheerAblities teams, will come together to kick off the season with a bang! The day starts at 12:45 PM ET with a special recognition for all the seniors within the program.
After a day filled with teams of all levels, Maryland Twisters Reign and the ladies of F5 will close out the showcase with two highly anticipated routines.
ICYMI: The Queens have a new look & theme!
F5 is back to top their 2017 baseball skills with another themed routine that's sure to keep us entertained all season.
F5 sneak peek! Sunday is almost here 💙🌀 https://t.co/IGIAdprbVL pic.twitter.com/gwtVZ0Fh59

— Maryland Twisters (@TheMDTwisters) November 27, 2018

Turn your push notifications on and follow FloCheer on Facebook, Instagram, and Twitter for coverage, updates, and features from the 2018 Maryland Twisters Showcase.
Watch Highlights From The 2017 Maryland Twisters Showcase!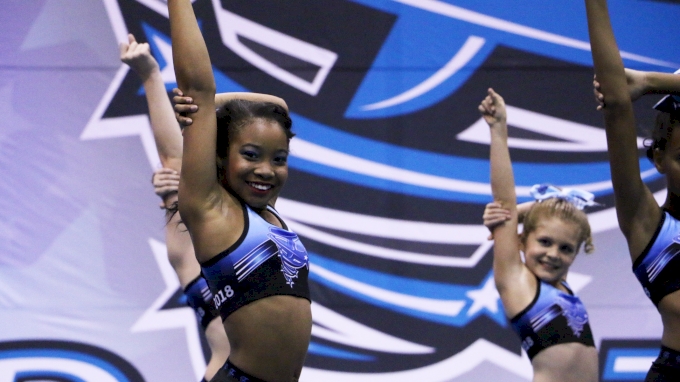 ---
FloCheer will NOT be live-streaming the showcase, but we will be brining you the most up-to-date coverage through social updates and exclusive sneak peeks throughout the day, so stay tuned!