NCA All-Star Nationals has taken over Dallas, TX for what will be one of the biggest weekends in all star cheer this season.
Of the six competition halls at NCA, the Arena is the most prestigious being known for the incredible talent that has performed within the venue over the years.
Crowds will pack the venue to see the best of the best Level 5 & 6 teams perform. There will be crowd favorites, reigning world champions and teams that have been dominating the competition for more than 20+ years.
But all legends start somewhere and there is something to be said for the so-called underdogs that step up to bat to perform under the Arena lights.
While they may not draw the largest crowds of the weekend, their talent and drive are unmatched. At NCA, once you step on to the Arena mat, anything is possible.
Luxe Cheer Lady Legends has been on the rise for the last few years finding their home last season in the L5 Senior XSmall division. Of the fourteen athletes that make up the team, the majority started training together five years ago on Junior 2, 3 and 4 teams.
"Most of the team being together for 5 years has created trust, commitment to the gym and each other and a sense of pride that they have been in this journey together. We have watched them go from preps and handsprings to doubles ups and standing fulls!" – Cathryn Weeden.
Before making the move into the XSmall division, the Luxe Cheer athletes competed and won the program's first NCA All-Star title in 2017 in the D2 Junior 4 division.
Fun Fact: In 2017, Level 4 teams were given the opportunity to compete on the big stage in the Arena!
To compete and win in the Arena is a feeling that majority of the teams in the XSmall division have yet to feel, giving Lady Legends a familiar advantage as they take the mat at NCA for the first time in their new division.
Lady Legends had a strong season in 2018 and were named the "Dark Horse" of the XSmall division by FloCheer during our pre-event Worlds predictions.
The Oklahoma team made history at the 2018 Cheerleading Worlds advancing out of prelims for the first time in program history. After missing Finals but just two places, Coach Cathryn Weeden & Jaxon Presley walked away from Orlando motivated and ready to take Lady Legends to the next level.
Since Worlds, Lady Legends have been in the gym training harder than ever to make this season their best one yet. They went into 2019 with four major goals:
Early Worlds Bid
Be a factor in Paid Bids
Hit both Days at NCA
Make it to Finals in XSmall at Worlds
So far, Lady Legends has proudly crossed two goals off of their to-do list. They earned an At-Large bid to The Cheerleading Worlds at ASC Oklahoma City, their first event of the season and were the 4th highest Worlds score at ABKC, missing a Paid Bid by just 2 teams.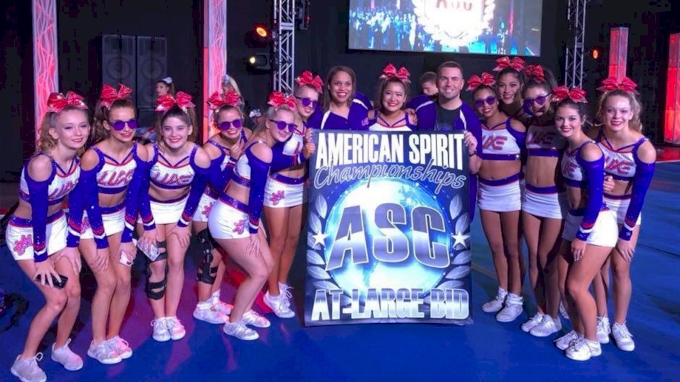 Heading into NCA, Lady Legends are ready to prove they not only belong in the XSmall division but that they are a force to reckoned with.
The team had an incredible NCA show off last night back home in LuxeLand. All the Luxe Cheer teams looked great and Lady Legends hit a solid routine packed with some recent skill upgrades.
Stunting is their strength and their 2019 routine features three stunt groups of fourteen athletes and no front spots. Their elites include full twisting switch ups and low to high full around immediate over stretches.
[Watch] Luxe Cheer Lady Legends NCA Show Off Routine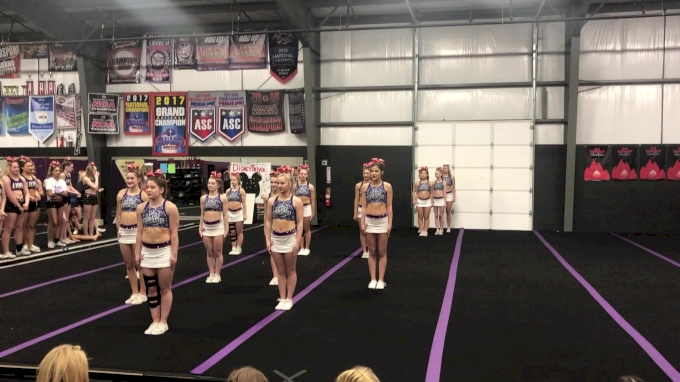 Although Luxe Cheer Lady Legends didn't compete at NCA in 2018, we think this talented team may take some people by surprise.
So when you make your watch list for the weekend, remember to include Lady Legends, you might just get to see an early look at a world champion team in the making.
---
What are you waiting for? Watch Competition LIVE!
Whether you're a monthly or annual FloCheer PRO subscriber, you can watch the very best live events from every site on the FloSports network, including Varsity TV.
It's easy, just use your same email and password to log in and enjoy!
Competition Schedule & Info: View Full Championship Coverage
Live Stream: Watch LIVE on Varsity TV (using your FloCheer login/password)
Location & Dates: Dallas, TX, March. 1-3, 2019.