Games 1 and 2 in Divisions I and II are complete and the winners are headed to the next round! These teams get another opportunity to compete for a chance at a National Title at the 2019 College STUNT National Championship!
Division II
Game 1 in Division II kicked off the competition this morning at 9 AM CT with #2 Oklahoma Baptist University and #3 Alma College going head to head. It was an intense match up with Alma College coming out on top.
#1 Davenport University and #4 Vanguard University took on Game 2 at 10:15 AM CT in the Division II category with Davenport taking the win!
Beginning at 2:30 Oklahoma Baptist and Vanguard will go head to head with the loser being eliminated. Then taking the floor at 3:45 for Game 4 will be Alma College and Davenport University!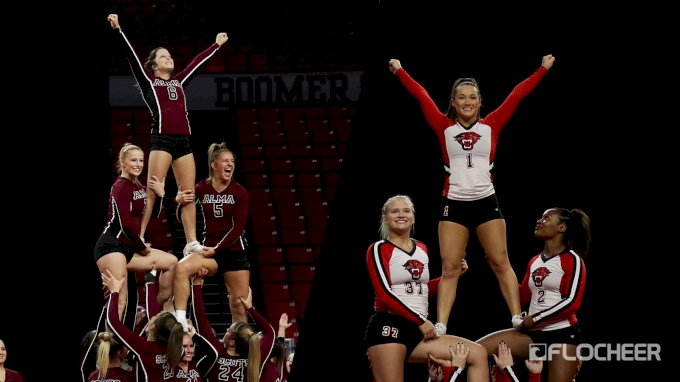 Division I
Opening the Division I category was #2 Michigan State University vs #3 Texas Tech with Michigan State taking the win! The match went back and forth between the two teams, making an entertaining game.
Game 2 in Division I consisted of #1 Oklahoma State University and #4 Cal Poly competing for a spot in the next round. Oklahoma State claimed the win and will compete against Michigan State at 6:15 PM CT for the final game of the day.
Game 3 will begin at 5:00 PM CT with Texas Tech and Cal Poly competing for one more chance in the competition tomorrow with the loser being eliminated.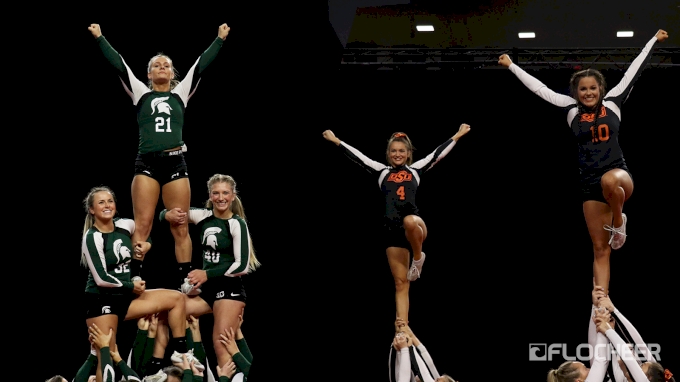 Stay tuned all day long today and tomorrow on FloCheer to see who will be advancing and who will be crowned champion!
---
How To Watch
Join FloCheer now to watch the 2019 College STUNT National Championship anywhere, on any device!
TV: Download the FloSports TV app on Roku and AppleTV 4
Mobile: Download the FloSports iOS app
Web: Bookmark FloCheer.com in your favorite browser