We've got some exciting All Star dance news to share!
The Dance Worlds will have a new home in 2020! The end of season championship event will temporarily be moving to Disney's Contemporary Resort Convention Center!
According to the USASF, The Dance Worlds will return to Disney's Coronado Springs Resort in 2021.
Disney's iconic Contemporary Resort is within walking distance to Magic Kingdom and is most known for the Resort Monorail that runs straight through the middle of the tower.
Both performance venues for The Dance Worlds 2020 will take place within the Fantasia Ballrooms on April 24-26.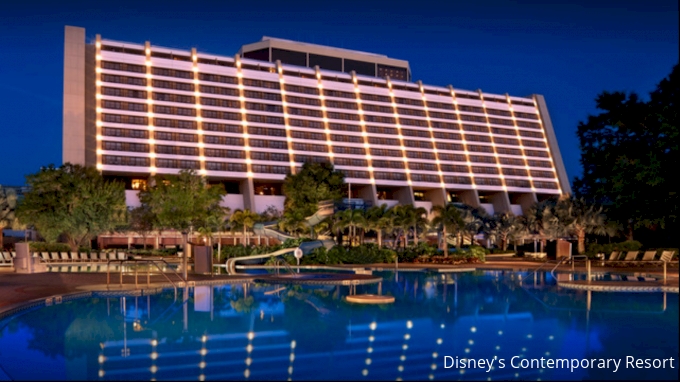 Photo: Disney's Contemporary Resort
Note: The resorts that will be offered with the 2020 Worlds resident's packages will continue to be Disney's All Star Resort and Coronado Springs Resort. Transportation to Disney's Contemporary Resort Convention Center will be provided for those staying on the 2020 Worlds resident packages.
Additional details will be provided later this Fall. To learn more, visit usasf.net.