Create a free account to unlock this article!
Get Started
Already a subscriber? Log In
Suriana Leal is an 11-year-old All Star Cheerleader from Pyramid Athletics in Fresno, California. She currently cheers on her gym's Junior Level 5 and Senior Level 4 team.
Being an athlete is something that runs in the Leal family. Suriana started as a dancer at a young age, just like her mom had before her. After trying to find her place in dance, Suriana made the move to gymnastics at the age of four.
Gymnastics introduced her to All Star cheer and she has been hooked ever since!
USASF launched a contest this past competition season looking for athletes and programs to rise to the occasion and showcase why they love All Star cheer and dance.
Suriana was one of ten winners selected by the USASF for being an outstanding role model on social media and truly Amplifying what All Star cheer is all about.
FloCheer: What does being an All Star cheerleader mean to you?
Suriana: I take being an All Star cheerleader very seriously. I train hard in the gym and love being with my teammates. All Star cheer has taught me work ethic, determination and working as a team with my teammates. It takes all of us to make the routine work!
I am honored to be chosen for #ThisIsAllStar. The photo that they chose shows the close bond you make with your teammates and how it doesn't matter if you go to different gyms All Star is one big family and we should support one another no matter what gym you are at.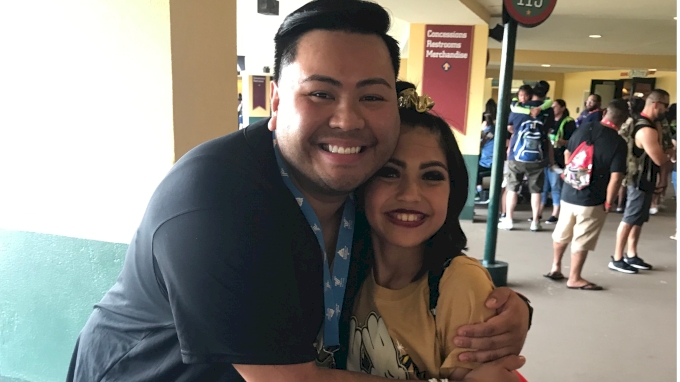 What keeps you coming back to All Star cheer year after year?
I keep coming back to All Star cheer because it is my passion! It is hard work and sacrifice but so rewarding at the same time!
What are your future goals in cheerleading?
I hope to one day attend college at the University of Louisville in Kentucky and cheer there, it's my dream! I plan on becoming a doctor, so I know I won't be a cheerleader forever, but I really want to experience college cheer life!
I feel everything that I am learning in All Star cheer is preparing me for my future and giving me the tools to be dedicated to my career as a doctor one day!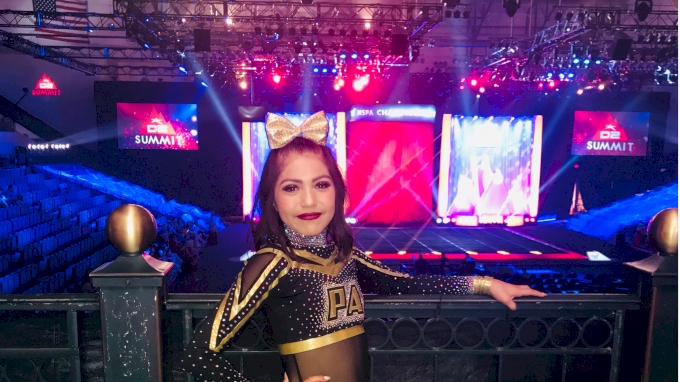 To learn more about USASF's #ThisIsAllStar campaign, visit usasf.net.