What happens in Vegas, will stay with you throughout the season.
The 2019 USASF National Meeting is just days away, and we promise you don't want to miss out on this exciting event.
This is your best chance to renew, refresh, and revive yourself and your entire coaching staff for the new season.
Set aside August 5-6, 2018, and join top-notch coaches from around the country in Las Vegas, Nevada for a meeting filled with fun, learning, and great friends.
Click HERE to view the updated block schedule and to see full class descriptions.
Why attend the USASF National Meeting (SOAR)? It's designed for All Star members by All Star members. Our experts are ready to share how you can adopt & implement the programs & policies that will take your program to the next level. #usasfNM19https://t.co/OF3HdZZqpJ pic.twitter.com/skg2kDUNDU

— USASF Cheer (@USASFcheer) July 21, 2019
LEARN THE CHEER RULES THROUGH THE EYES OF THE EXPERTS!
Join Ali Stangle, Dana Fielding and special guests including Kenny Feeley at the USASF National Meeting as they bring the Cheer Rules to life through video and live stunt demonstrations. This is an in-depth workshop where you learn the nuances of the rules while gaining a real understanding in a fun, interactive environment.
This workshop will explain the intent behind the rules and how to prepare your athletes with skills focused on safety through level rule progressions. The workshop is for ALL experience levels and includes a working lunch!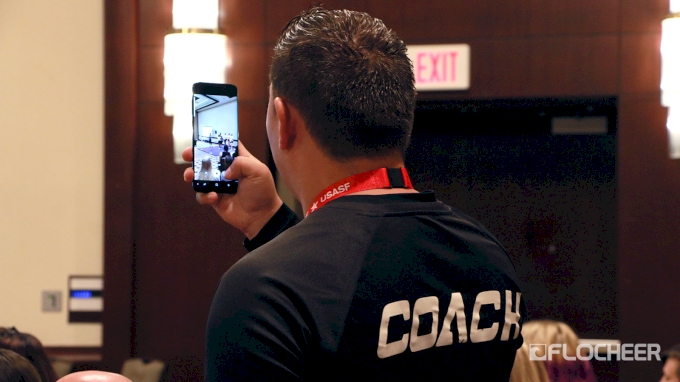 Here's What You Can Expect:
Over 20 general sessions to pick from
Participate in cheer- or dance-specific forums — where no topic is off limits
Earn continuing education credits
Brush up on your cheer rules with a track designated just for you
Have FUN at the Connection Mixer
Celebrate your peers during the President's Reception and Member Recognition evening
Get a first look at The Cheerleading and Dance Worlds Score Sheets for 2020
Keynote Speaker – Anton Gunn, Author, Speaker and Leadership Consultant
Learn the truths about social media & athlete protection and become a leader in an interconnected world
And so much more!
Let this be the reason the 2019-2020 season will be your best yet. Register today!
Checkout Highlights From The Inagural USASF National Meeting!