Create a free account to unlock this article!
Get Started
Already a subscriber? Log In
Koach Allstars started in 2013 with seven kids in a middle school cafeteria.
They went from the middle school tryout to a parent meeting at the local library, to renting a basketball court and hauling in a few mats to renting their first small building.
Now, the program calls a state of the art 12,000 sq. ft. facility in Ankeny, Iowa their home.
"It's a constant ride and lots of hard work, but the impact of lives is worth it." - Program Director Tori Monroe.
"Koach started as a place for kids to escape the hard parts of life," added Monroe. "The owner of Koach had life experiences and faith that helped shape the reasons behind what this program's standards are with the mission we can impact the lives of our youth. Kids are the future generations and we hope we can help use cheerleading to create better people for this world. It's more than cheerleading, cheerleading is just our tool."
The Koach name even has its own special story!
Koach Allstars Owner, Ashley Bailey, knew she wanted a name that meant something strong. The word Koach was inspired by the Hebrew and bible word meaning STRENGTH. "The Koach Way is changing lives in our community and around the nation through our character and leadership," Monroe added.
Koach Allstars has truly built their program from the ground up but their hard work shows as their teams continue to perform well at major championship events.
They are now in their 7th season and have made a name for themselves earning 10 grand championship titles and 14 first place titles. In May of 2016, Koach received a bid and took their first team to The D2 Summit. In 2019 every competition team at Koach Allstars received a bid to the D2 Summit and made Finals.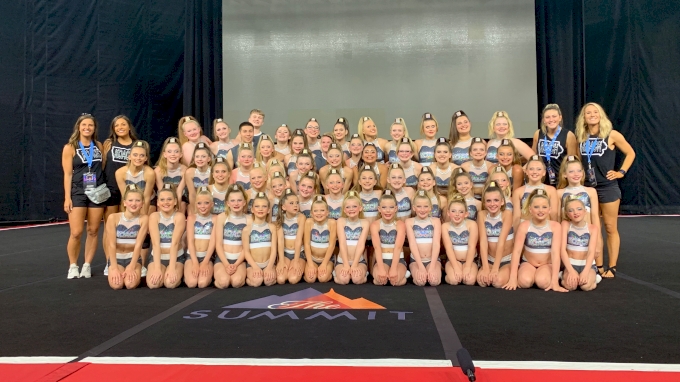 "All of these accomplishments are great moments we have had over the years, but the most memorable moments over the last 6 seasons have definitely been watching our program grow from the bottom up and watching our kids develop into amazing people," shared Monroe.
"Lives have been touched because of the people in this gym. We are truly a family. We have cried together, laughed, and loved from military send-offs and welcome homes to weddings, and babies so it's more than just trophies. We are blessed to meet and touch so many families."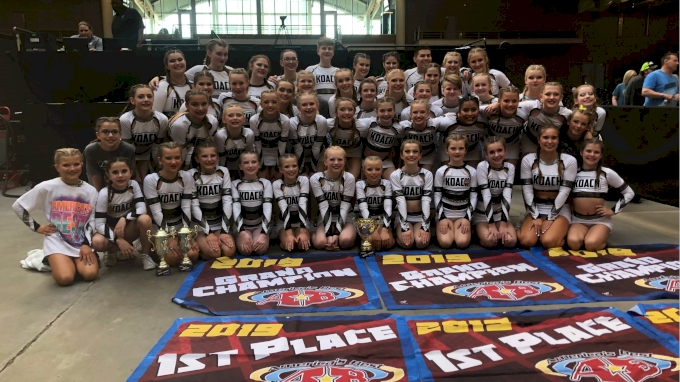 Koach Allstars prides themselves in being a Small Gym and truly being involved in the lives of their athletes.
"A small gym means you know who everyone is. There's a humbling experience about being a leader to the kids on the mat but also seeing the families at the summer carnival or grocery store and still giving great big hugs to not just the athlete but their 4-year-old sibling who you've watched grow up," explained Monroe. "It's a sense of pride to see the t-shirts being worn at school or in family vacation pictures half-way across the country. We are bonded together and have relationships and role models in more ways than I can explain."
"Our gym shows up and supports each other inside the gym at competitions or on the weekends when a mama just needs help with life. We are THE KOACH WAY."