Shane Smith opened Grand Cheer All Stars 2007 in Katy, Texas with the help of his best friend Casey Lane. Smith and Lane were former athletes at Navarro college and wanted to create a safe family atmosphere and a space for athletes to be their authentic selves.
This past June, Grand Cheer lost Casey to Squamous Cell Carcinoma cancer. "His legacy will live on and without his hard work and dedication, Grand Cheer wouldn't be what it is today," shared Smith.
Smith takes a lot of pride in the positive atmosphere his staff has created.
"We take pride in the close-knit family that we have built over the years. Not only do us coaches show support and help the families when needed, but we also have our other families helping each other out and supporting each other in and outside of the gym."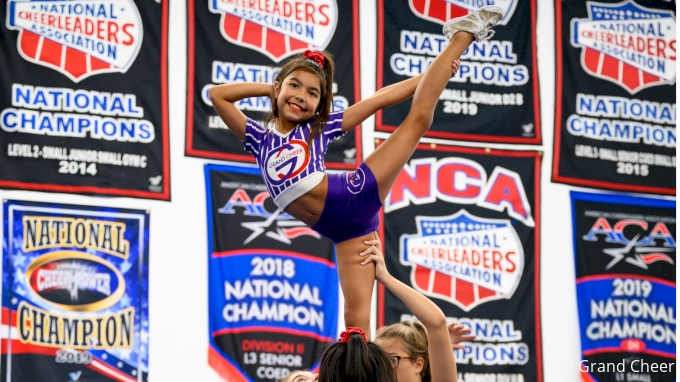 Grand Cheer is heading into their 13th season with 4 teams.
Glitter - Youth Prep Level 1.1
Royal Divas - Junior Level 2
Purple Reign - Senior Level 3
Open Coed Level 4
Over the past twelve seasons, Grand Cheer has accomplished GRAND success!
The gym won their very first National Championship in their second season at United Cheer. In 2014, they earned their first Paid Bid to The Summit with their Junior Level 2 team. Also, in 2014, Grand Cheer's Junior Level 2 and Senior Coed Level 3 team claimed their first set of championship titles at NCA All-Star Nationals.
Last season Grand Cheer had a goal of getting all three of their teams into the winner's circle at NCA and to get bids to The D2 Summit and make Finals.
"Not only did all three teams attend The D2 Summit but all three teams made it to Finals and it was such a GRAND feeling accomplishing goals," shared Smith.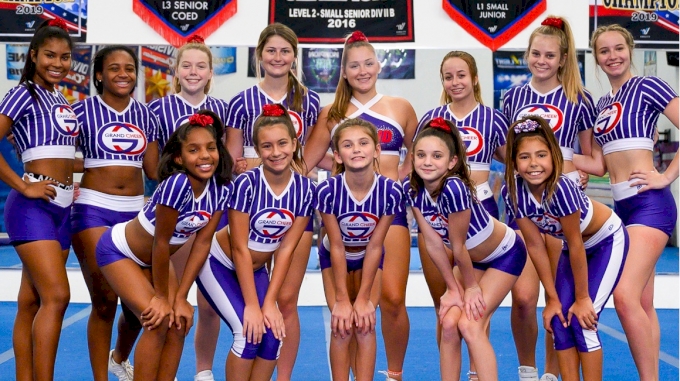 Flo: What can we expect from Grand Cheer this season?
Smith: You can expect to see new uniforms on the floor this competition season from both Royal Divas and Purple Reign. We are excited to show off our new, classic, clean look from Varsity Fashions. We will also be wearing a red sweatband with the words "Fight For It!", in honor of Coach Casey Lane. This will be a tribute year to Casey, as well this will be Grand Cheer's 13th competitive season and our theme throughout the gym is "Lucky 13" #lucky13 We are in the process of growing and should have a new tumbling area for classes in the late fall.
To learn more about Grand Cheer All Stars, follow them on Instagram @grandcheerallstars_.