NEO All Stars is a well-known D2 gym in North Canton, Ohio! This season they have six teams, four Elite and two Prep. Gym owner, Brooke Richards has a lot to look forward to this season as her second year owning the gym.
"Each team is really special to me," said Brooke. "I coach Junior Level 2 [Knockouts] and Junior Level 3 [Heartbreakers]!"
Although Brooke coaches Knockout and Heartbreakers, she and her staff connect with every athlete that walks through the door at N.E.O. There's something special about the connection within D2 gyms, and they have it!
"We know every single one of our athletes by name, and we adore them!" said Brooke. "I feel like I know every kid, and that's a great thing to have. When they walk through the door, the staff are always asking what they learned at school or how their tests went. I love them as kids, I love them as families and I love them as cheerleaders!"
Let's meet the 6 teams of N.E.O. All Stars!
The Teams Of N.E.O. All Stars
---
Cupids
Youth Level 1 Prep
Cupids might be the newest to cheerleading in the gym, but they're driven and ready to take on the season! "They are pretty new in cheer," said Brooke. "Some did our Tiny Prep team last year, some did exhibition last year and some didn't cheer at all. So, they're a very new team, and they just had choreography this weekend."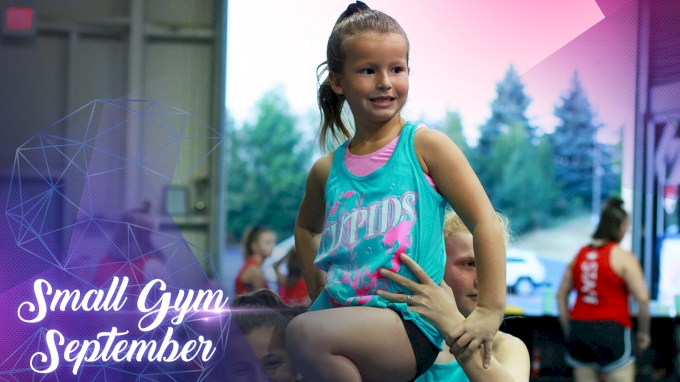 Adore
Junior Level 2 Prep
How can you not adore these Junior Level 2 athletes? Gym Owner, Brooke has a new challenge for them this season! "They were Junior Level 1 last year, and they did phenomenal," said Brooke. "They won almost every single one of their events last year, so we bumped them up to Level 2 to give them a little more of a challenge."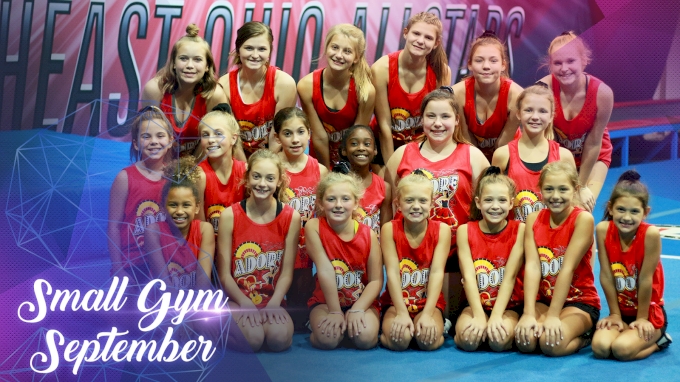 Crush
Youth Level 1
You will definitely want to keep your eyes peeled for Crush this season! New season means new goals, and their coaches are ready! "They basically started right from where they left off last year," said Brooke. "They are coached by Chico and Ally, and they do a phenomenal job with that team. They are a great partnership and are doing very well right now!"


Knockouts
Junior Level 2
Watch out, or you might just get knocked out! This team has been making strides since last season, and we can't wait to see where they go next! "They were Youth Level 2 last year," said Brooke. "They were kind of the underdog team last year, and they made strides in the right direction. We are medium this year and have a lot of younger and older athletes in that division. They're going to do great this season!"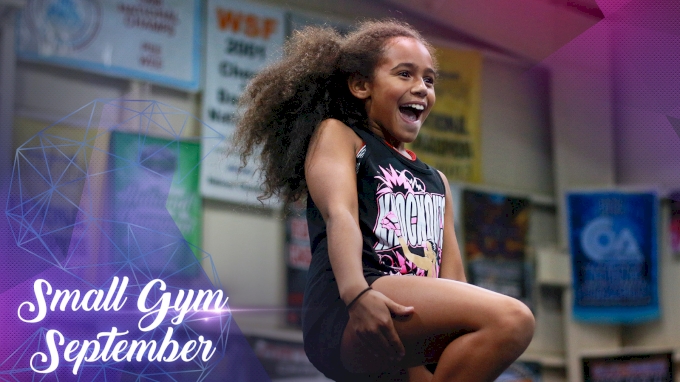 Heartbreakers
Junior Level 3
This team has been breaking hearts since last season, and they're back for more! "They were undefeated everywhere except for JAMfest last season and they got second," said Brooke. "We are looking to see great things from them this year. They received a full paid bid last year at Double Down in Cleveland, and they are already hitting a good chunk of their routine, so we're excited!"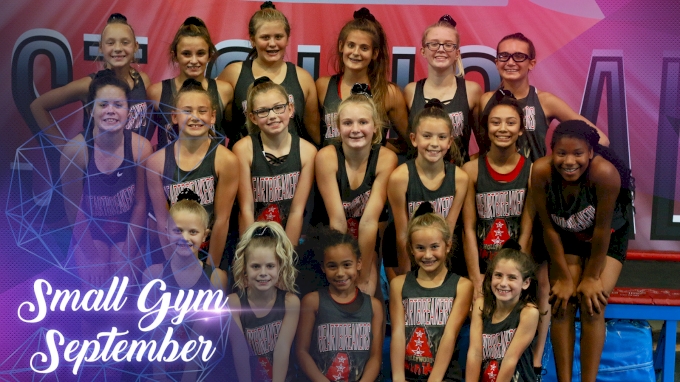 Obsession
Senior Level 4 Coed
We're obsessed too! Be on the lookout for this strong and powerful team this season. "We have two boys on that team, and we're really excited to see what they do this year," said Brooke. "They're another team that really picked back up where they left off. They have some great choreography, also!"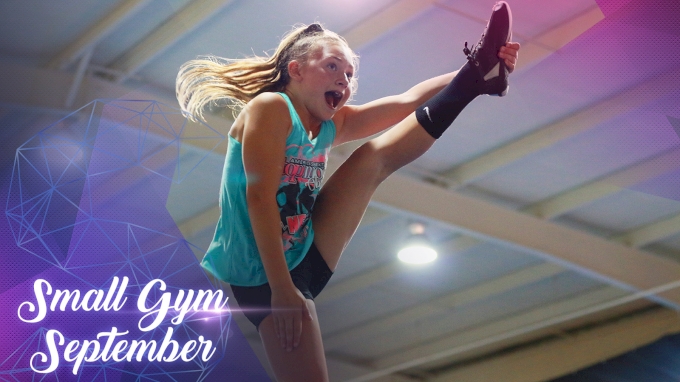 Click HERE to view more coverage of our Small Gym September teams!