Create a free account to unlock this article!
Get Started
Already a subscriber? Log In
The high kick category has been a regional competitive option for All Star dance teams for many years, but USASF announced that 2019 would be the first-year teams could compete for a World Championship in the high-energy category.
Known for their top-scoring Pom routines, the Energizers were crowned the first-ever Open High Kick World Champions.
The Energizers Dance Team has made it to The Dance Worlds since its creation in 2007. We've seen them show us some of the most creative and memorable Pom and Jazz routines. The team switched the plan last season to bring Kick to the World's stage instead of Jazz in 2019. The dancers performed to the song "Livin' On A Prayer," and felt that was important to their mission last season since this was their first-time competing kick on such a prestigious stage.
Check Out Their Winning Kick Routine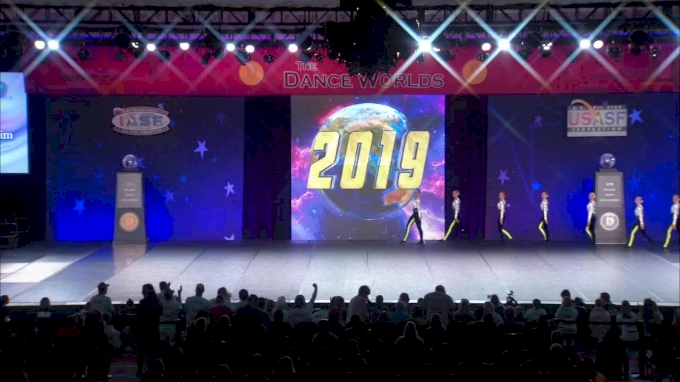 Unlock this video, live events, and more with a subscription!
Get Started
Already a subscriber? Log In
The Energizers are coached by Sheila Trost, Jim Trost, and Alexis Trost. Alexis is also a competing dancer on the Open teams of the program. Alexis and Sheila collectively told us more about how the team trained for the 2019 World Championship and their plans for the season ahead.
Although it was many others' first time seeing the Energizers perform Kick, the program has history performing the style since it was founded, so the technique and conditioning needed to excel was familiar to them. The Trosts said, "We incorporate a lot of plyometrics, endurance, and strength training into our practices to make sure we are conditioned. We also worked on technique by incorporating resistance bands this past season."
What To Know How To Practice Like An Energizer? Watch This!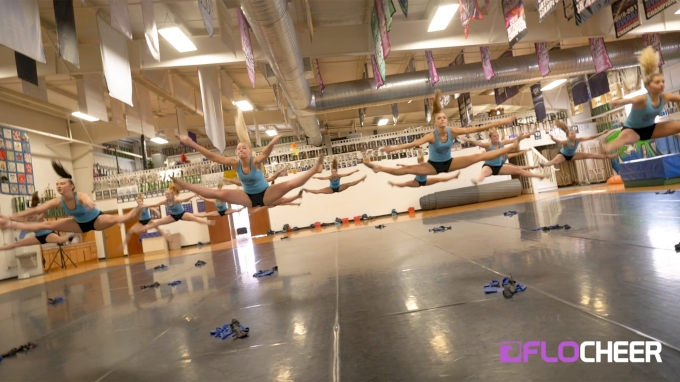 Unlock this video, live events, and more with a subscription!
Get Started
Already a subscriber? Log In
High Kick requires dancers to be "hooked up" or connected throughout the kick sequences and the lyrics from their routine, "we've got each other," were showcased literally and figuratively since the team is such a family unit.
"In the Kick category, it is so important to look like a cohesive unit and we work really hard to make sure the family energy we feel from each other shines through our performance."
For their 2019 win, the team celebrated with horse-drawn carriage rides around the Walt Disney World area, a special ring ceremony and now have commemorative champion T-shirts.
For this year, the theme is more personal, yet they still want the audience to be able to relate and sing along. We should be prepared to Sail Away with these talented dancers. The routine was inspired by Sheila and Jim's 25th year wedding anniversary trip to Bora Bora. The team already has an annual Worlds beach day and they tell us how this year will be extra special.
Sheila says, "My favorite place is the ocean with my favorite team." Maybe we'll see some of those memories come alive on the 2020 Dance Worlds stage.
"For this season, I am so excited to hopefully make the audience feel our energy and pride in Kick," Alexis said. "I am excited about the visuals we are creating and to share the beautiful vision we were inspired by. I am most excited to be able to take the stage again with our EDT family. It is so special to be able to continue dancing and the addition of Kick gave me and the other Open dancers an opportunity to dance in another style."
"Each time I take the floor is very meaningful to me because I know I won't be able to do it forever. I am grateful for an avenue to share my passion for Kick, Pom, Jazz and all dance as both a coach and a dancer!"
Fun fact: The Energizers have earned a total of 19 medals at The Dance Worlds — seven of which are World Championships.
The Energizer dancers have been working hard to show the world yet again what kick means to them. They take their Pom themes very seriously and year after year audiences get excited for what they come up with next. Be sure to check out past routines from the Energizers right here on FloCheer.
We can't wait to see what they can accomplish in 2020. Don't miss out!
The History Of The Energizers Dance Team

Unlock this video, live events, and more with a subscription! Get Started

Already a subscriber? Log In
---
Written by Megan Miles