It was a phenomenal weekend of cheerleading at Feel the Power East in Ontario, highlighted by many incredible performances across all levels.
The big story of the weekend, though, was the addition of two Full Paid Bids to The Cheerleading Worlds for the first time ever in Canada. The prestige of those bids brought in some of Canada's finest, and they battled it out both days to secure their tickets to Orlando, Florida.
While there were many outstanding performances by the Worlds teams throughout the weekend, one program stood out both with the number of teams that competed and with their dominating performances.
ACE Athletics did not come to play, and they left the competition with six of the nine available bids, including one of the two coveted Paid Bids. The other Paid Bid went to the Cheer Sport Great White Sharks.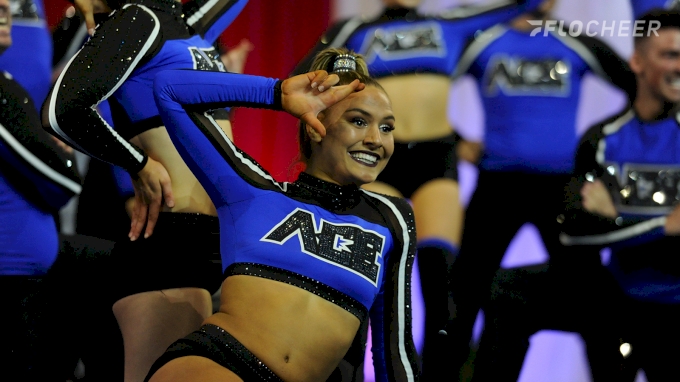 This weekend was a chance for teams to put the rest of the world on notice early on in the season. ACE Athletics did that in a big way by ensuring that their teams were set up for success on the mat and that they would be rewarded with scores high enough to secure the bids they need to fight for medals at The Cheerleading Worlds.
ACE brought seven Worlds teams to Feel The Power East, and six of them punched their tickets to Orlando. The only team not walking away with a bid placed second in their division to another ACE Athletics team. So, to say that the weekend was a success for the program would be an understatement.
The highlight of the weekend was certainly their team in the International Coed Non Tumbling Level 6 division, Riot. After the first day of competition, they had the highest score out of all of the International teams.
They didn't let the pressure of being in the hunt for the Paid Bid affect them, as they confidently blasted through their routine on Day 2 and left little doubt that they would be one of the top two scores in the running for a bid. This is only the second year for the Non Tumbling divisions and Riot will now be a favorite to make a big impression come April.
The field was full of former Worlds finalists and medalists, so the competition to take home bids was guaranteed to be stiff. The fact that ACE Athletics was able to secure so many in one event shows that they are well on their way to being a global powerhouse.
Congratulations to Riot for making history in Canada and taking home a Full Paid bid to The Cheerleading Worlds 2020!
Congratulations to the bid winning teams from ACE Athletics!
S.W.A.T. - International Open Level 5
Ignite - International Open Large Coed Level 5
Vicious - International Open Non Tumbling Level 6
Riot - International Coed Non Tumbling Level 6
Majors - International Open Non Tumbling Level 7
Rouge - International Open Small Coed Level 7
Written by Thomas Parrott