Create a free account to unlock this article!
Get Started
Already a subscriber? Log In
2020 will officially be known as the year no world champions were crowned.
The USASF made the decision to cancel their portion of The Cheerleading Worlds 2020 on April 23 and today, IASF announced that the 2020 IASF World Championships and the 2020 ICU World Championships which had been postponed to later this fall, would also be canceled.
IASF Worlds Update
May 12, 2020
---
Dear IASF Cheer and Dance Community:
The global sports community is facing an unprecedented test: determining when and how to move forward with competitions and events in light of the COVID-19 (coronavirus) pandemic.
As you know, the IASF agreed to postpone the 2020 IASF World Championships to potentially late September 2020 in conjunction with the ICU World Championships, in the hopes that there would be a significant improvement in the global battle against COVID-19 and that we would be able to recognize and reward young athletes from around the world.
The health and safety of athletes, coaches, officials, and the larger cheer and dance community remains paramount. With that said—and based on our continued discussions with officials in the United States, as well as Walt Disney World management, to monitor and assess the situation—the ICU and the IASF have made the difficult decision to cancel the 2020 ICU World Championship event and the 2020 IASF World Cheerleading and Dance Championships.
With that, the Junior Division ages for the IASF Dance Worlds will be extended a year to 2021 – meaning that any 2020 Junior IASF World Championship athlete will be eligible to compete in 2021.
More information will be shared soon.
While we are disappointed and saddened that the IASF World Championship will not happen in 2020, we are very much looking forward to 2021. Please stay safe, we will have so much to celebrate when we meet again!
Les Stella
IASF Director
---
Sports Will Be Back
The crowds will roar again. And we will be there with you.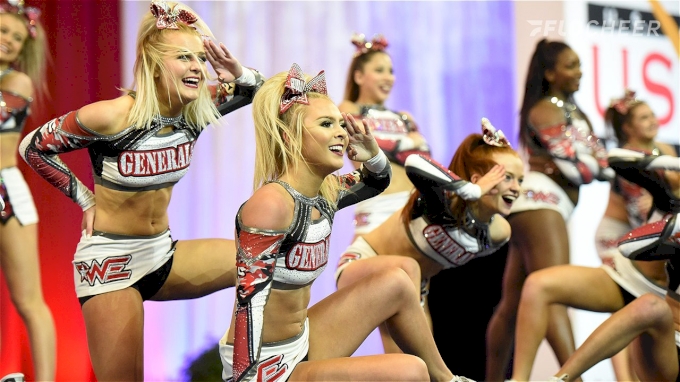 Create a free account to unlock this video!
Get Started
Already a subscriber? Log In