Time is almost up for you to be a part of our 2020 All Star Season Celebration!
Today is the last day for teams to submit their videos to be a part of our 4-day virtual event celebrating the hard work, passion, and talent of All Star cheerleading and dance teams around the world.
Did you know?
FloCheer is awarding a total of $10,000 in cash prizes for participating teams!
Along with the cash prizes, 10% of the proceeds from the event will be donated to benefit the USASF Scholarship Fund!
Your team can be featured in the season celebration by sending in your previously recorded videos in your gym!
Eligible teams must fall under these guidelines:
You must submit your videos by Wednesday, May 13th.
The team's video submission must be approved by the team coach or gym owner.
Must be any Worlds Level team to submit.
*Please do not gather to film anything and adhere to social distancing precautions.
It isn't too late to join on all the fun. Submit your video today!
Watch The 2020 All Star Season Celebration LIVE May 15-18!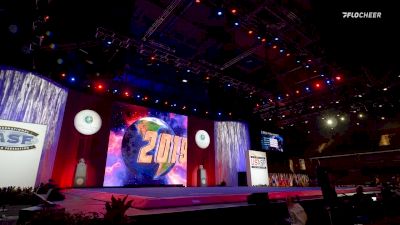 Create a free account to unlock this video!
Get Started
Already a subscriber? Log In