Create a free account to unlock this article!
Get Started
Already a subscriber? Log In
After over 10 years in the making, the NCAA's Committee on Women's Athletics (CWA) has recommended to add STUNT as an NCAA emerging sport!
An emerging sport is a women's sport recognized by the NCAA that is intended to help schools provide more athletics opportunities for women and more sport-sponsorship options for the institutions, and also help that sport achieve NCAA championship status.
There are currently 39 college STUNT programs in the United States with 12 new programs committed to starting in 2021. The addition of STUNT as an emerging NCAA sport is huge and we are so excited to see what the future holds for this exciting female sport.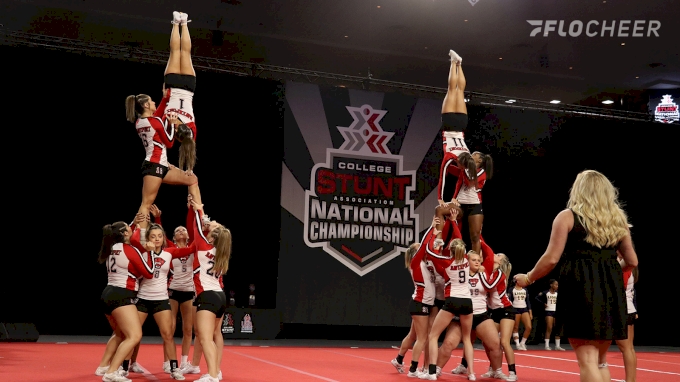 What Is STUNT?
STUNT, the fastest growing female sport in the country, removes the crowd-leading element and focuses on the technical and athletic components of cheer, including partner stunts, pyramids, basket tosses, group jumps, and tumbling.
"STUNT expands participation opportunities for young women by providing an avenue for female athletes with skills in the area of cheerleading, gymnastics, weightlifting and competitive cheerleading to use their background in a new format. USA Cheer created STUNT as an opportunity for universities, high schools and youth-level programs to meet the strict Title IX requirements of a sport." - USA Cheer
In STUNT, teams go head to head performing the same routine. The team that executes the routine the best wins the round and gets the point. If a tie is called during a round, both teams will receive a point.
The fast-paced, high-energy games keep the teams and the crowd on the edge of their seat throughout the full four quarters. No need to wait around for awards to find out how you did; a scoreboard is used to show immediate results during the event.
Within each quarter, the routines progress with difficulty and allow more athletes to participate.
Here is how a match breaks down:
First Quarter - Partner Stunts
Second Quarter – Pyramids & Tosses
Halftime
Third Quarter – Jumps & Tumbling
Fourth Quarter – Team Routine
For more information regarding STUNT, visit STUNTtheSport.org.
[WATCH] 2019 Varsity Championship Game: Oklahoma State Vs. Davenport University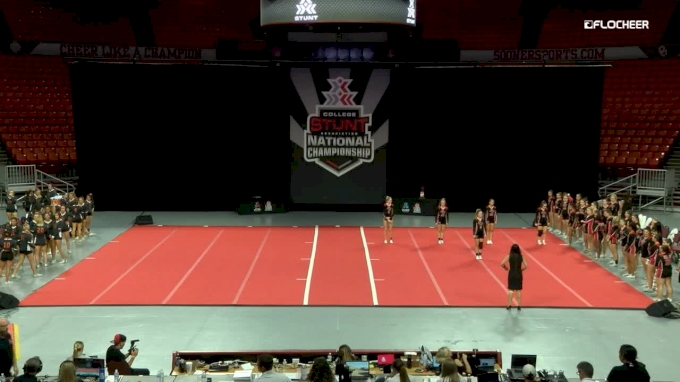 Unlock this video, live events, and more with a subscription!
Get Started
Already a subscriber? Log In